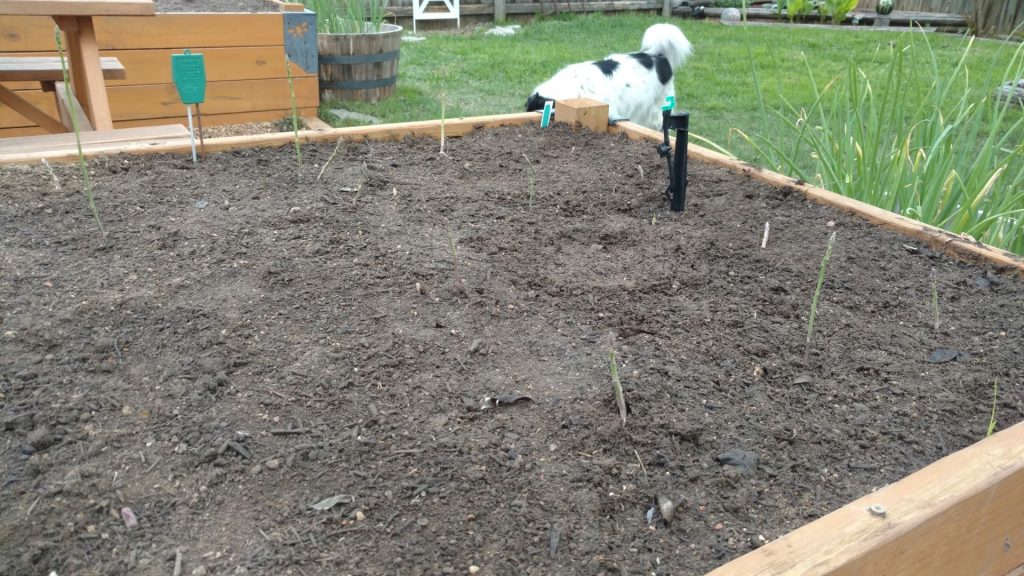 Asparagus is doing well – most of the 25 plants have sprouted to some extent, with four or so tall enough to harvest if we wanted to. They've been planted maybe a week.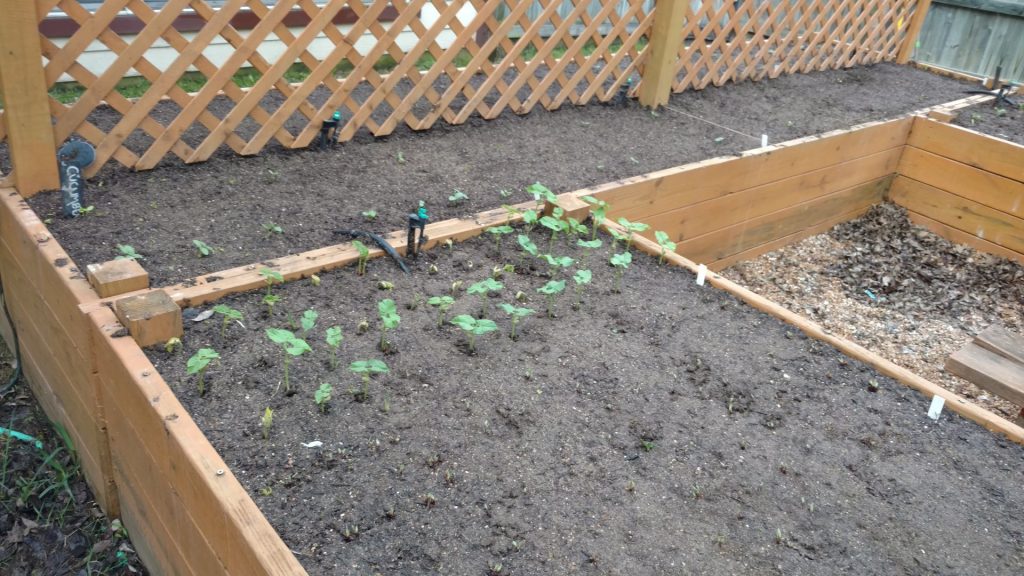 Beets are hard to see, but bush beens are really large, and cucumbers coming up in the background.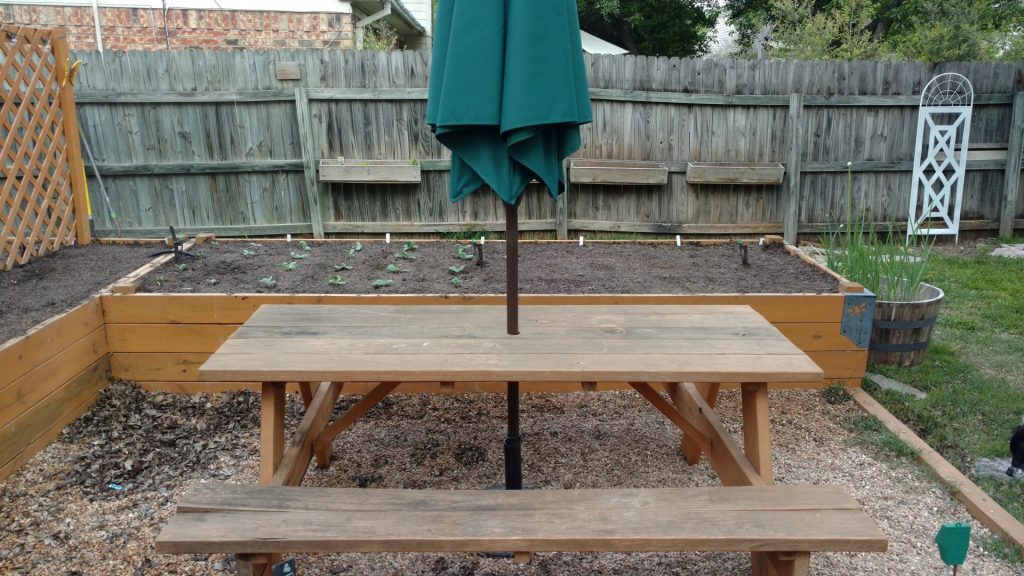 In the other bed we have carrots coming up that you can't see from here, but also melons and squash that have grown enough that you can.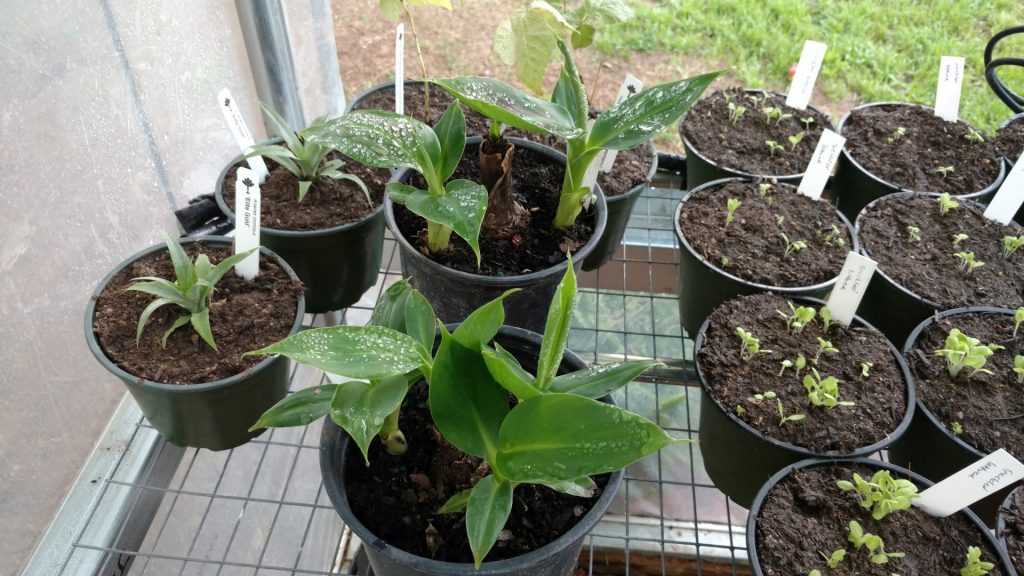 The bananas are growing like crazy. We're going to transplant them soon.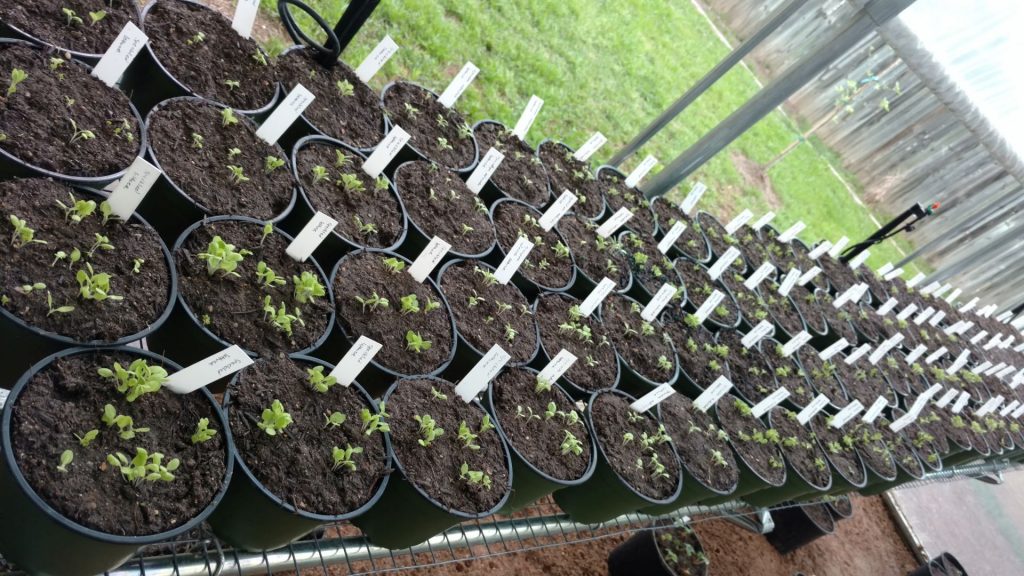 Greenery in just about every pot. We're going to have to thin soon.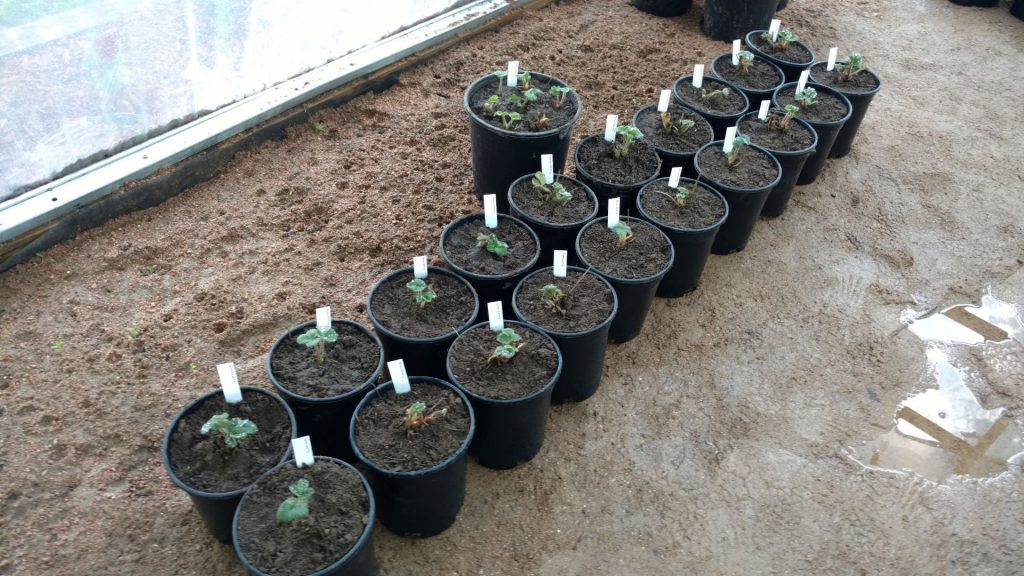 Strawberries are bouncing back from shipping.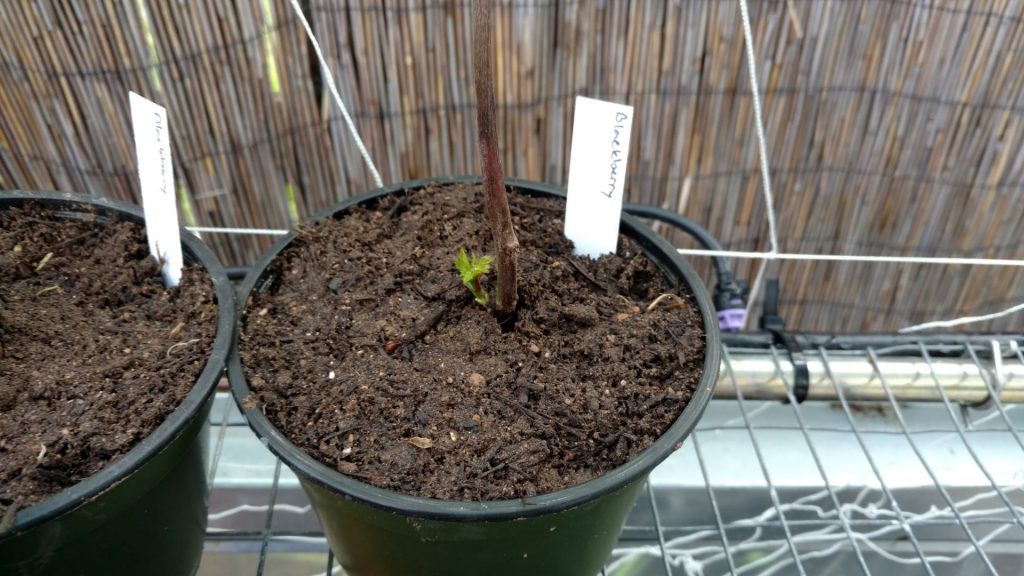 Blackberries, too. We have some new growth.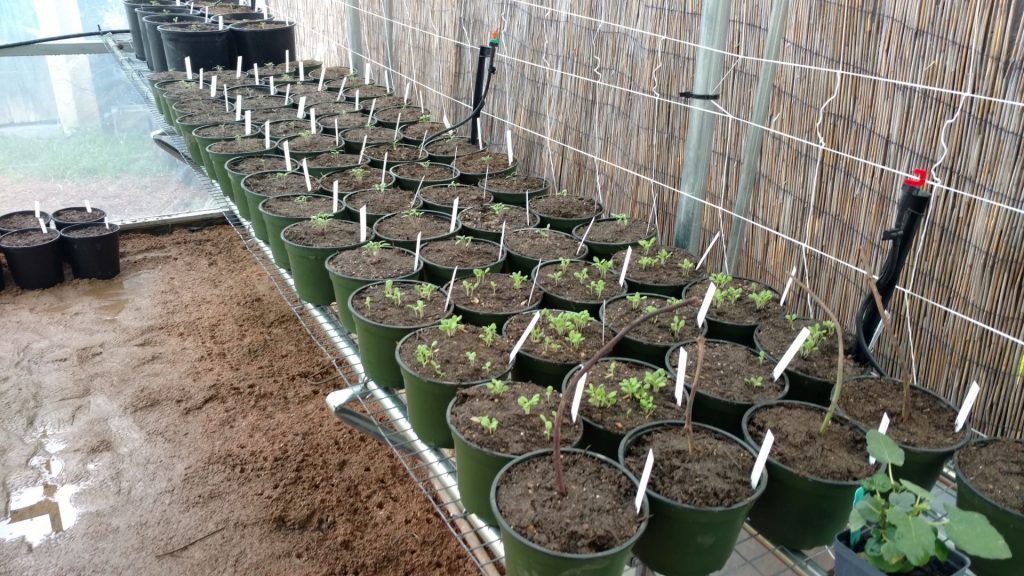 Another long shot of an aisle.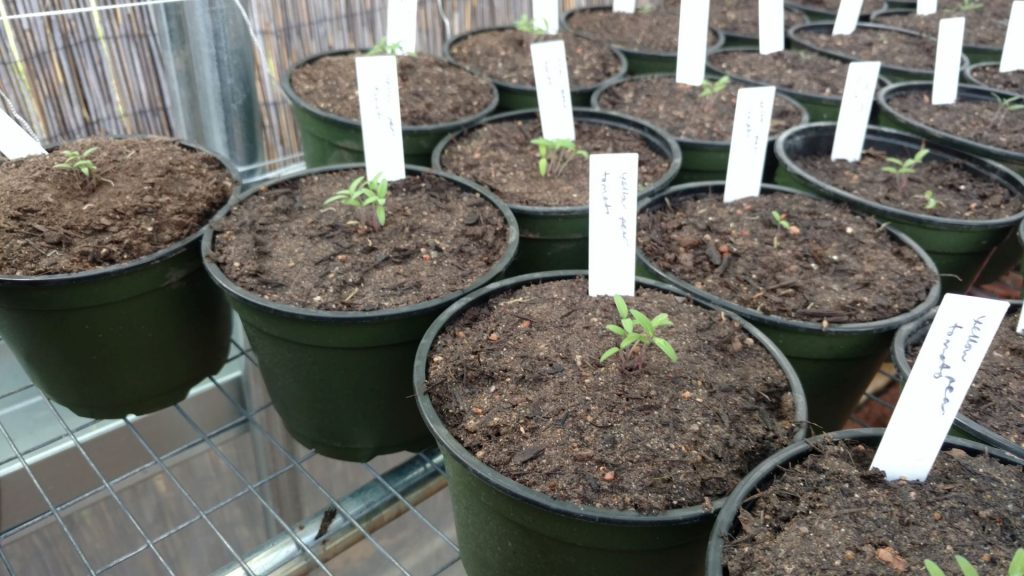 Tomatoes are growing quick now that they came up a couple days ago.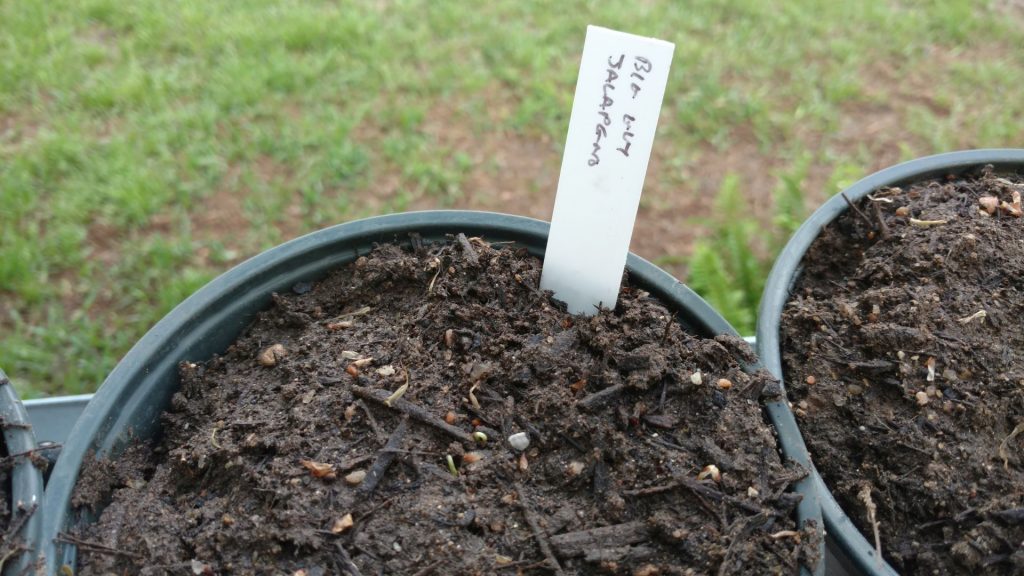 Most of the peppers haven't sprouted, but this Jalapeno decided to show up this morning. The others should be close behind.