I detailed yesterday that I'm investing in two 6-GPU rigs for cryptocurrency mining, that will be located at my house. Two rigs are the practical limit here due to space and noise concerns. I had about $10K saved up to put into a boat, and am instead directing the money into this. The boat is on indefinite hold, and that leaves me with a little money left to invest. I decided to spend that on a third solution that will be racked at one of my colo facilities in Dallas. Everything there needs to be rackmount, so the chassis design for my home servers will not work. I have two racks in Dallas, but only have photos of the first one.
I looked around for pre-built rackmount solutions, but all I could find is a company named GreyMatter that makes some really nice looking server cases and can't keep them in stock long enough to sell one. That left me with either fabricating something with equipment I don't have (waterjet, plasma or CNC; press brake) or retrofitting some other solution with fewer cards. I found a 4u chassis called the Chenbro RM41300-FS81 that is designed to hold four Tesla cards, and decided to build around that.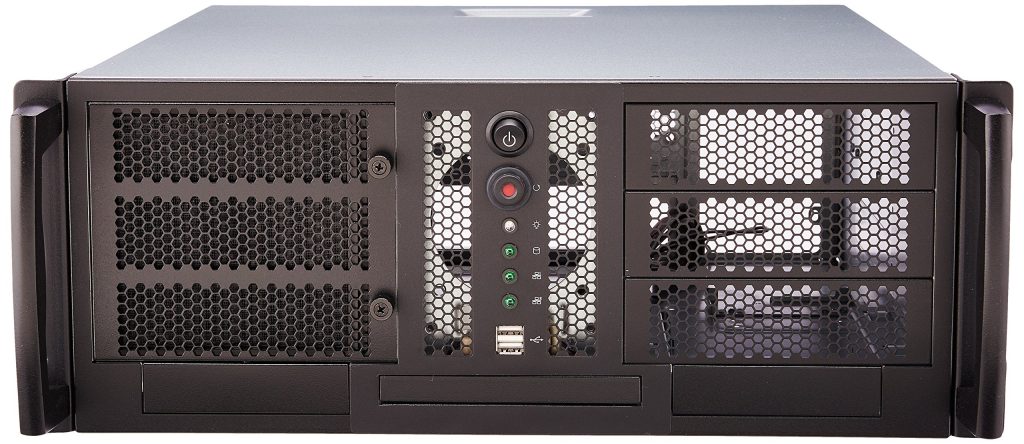 The chassis doesn't use risers, so it requires a motherboard with four properly spaced PCIe 16x slots to work. I found a handful of older, high end X99 boards that meet those requirements, but the CPUs offset the cost savings. Recent boards don't really have the slots because 4-way SLI has been deprecated with the GTX 10 series. After a bit of searching and closely inspecting pictures, though, I found a recent Z170 board with the appropriate layout. It's the ECS Z170-Claymore board. I've never used ECS and don't like veering from a few trusted brands, but it's by far the least expensive one that meets my requirements, at $159.99. Amazon had only one left in stock and nobody else seemed to have it.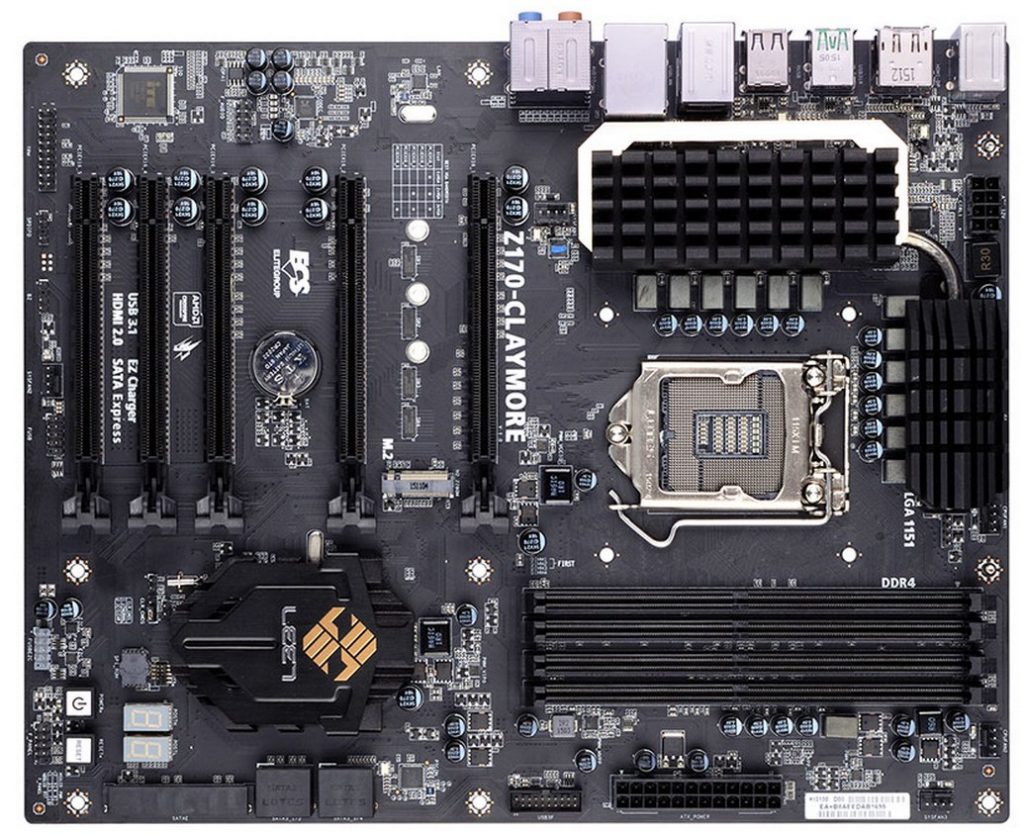 One of the nice things about this being another Z170 board is that I can use the same CPU, RAM, and M.2 SSD as I'm using in builds #1 and #2. That saves costs, and I like to keep things as consistent as possible. I ordered the 860W version of the 660W Platinum PSUs I chose for my open frame builds.
For the cards, I had to search high and low to find what turned out to be a mismatched set of cards. I was able to obtain two EVGA GTX 1070 SC cards at $429.99/ea, and two MSI GTX 1070 Gaming X cards at $406.62/ea (all plus tax). Those prices are unheard of right now. Amazon's current asking price for the EVGA cards is $799.99/ea, and the MSI cards for $540/ea. MSRP for those cards should be between $400 and $450/ea.
[amazonjs asin="B01KVZBNY0″ locale="US" title="EVGA GeForce GTX 1070 SC GAMING ACX 3.0 Black Edition, 8GB GDDR5, LED, DX12 OSD Support (PXOC) 08G-P4-5173-KR"]
[amazonjs asin="B01GXOX3SW" locale="US" title="MSI Gaming GeForce GTX 1070 8GB GDDR5 SLI DirectX 12 VR Ready Graphics Card (GTX 1070 GAMING X 8G)"]
I found the MSIs via PrimeNow, and just happened to find a reseller on Amazon who had a decent price on the EVGA. I bought the last two of each. Using mismatched cards shouldn't be an issue, since they are all NVIDIA Pascal architecture cards.

That brought the total to $2,398.21, or the total cost of the project to $9,440.35, which breaks down to $590.02 per card. According to WhatToMine, if today's rates remain static, that configuration will bring in $2,697 per (30 day) month. That provides a break even point of 3.5 months. As far as ROI goes, that's really impressive. And if they continue to bring in $2,500 or more a month after the ROI has been met, that will be terrific.