Mining Rig Progress
We're still waiting on parts to come in, and disappointingly, twelve of the cards we ordered (six for Larkin, six for me) from Dell are backordered until August. We're currently trying to decide whether to cancel the orders or hold out, since we can't seem to find any alternatives.
I was able to put a small rig together with three GPUs to perform testing on, and have created a github repo to manage the configuration scripts I'm using.
https://github.com/jshupe/ubuntu-nvidia-miner
We're seeing 30MH/s from each card with ETH and 400 Sol/s with ZEC, while drawing around 348 from the wall, and squeeze out another 25 Sol/s from each card for ZEC if we let the system pull 435w.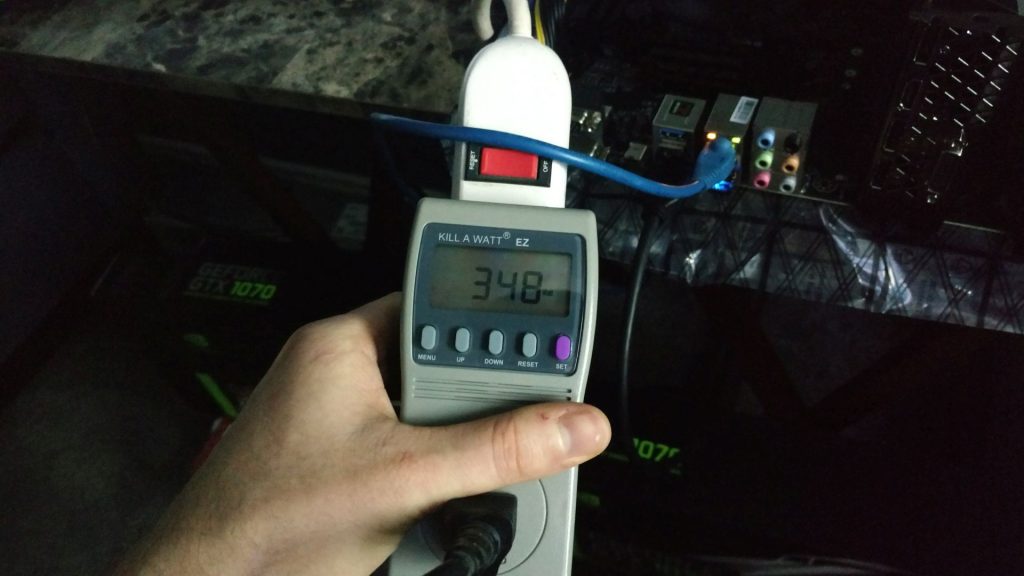 The machine itself is just put together on a test bench, but seems to be stable and has facilitated all the software tested necessary to streamline the operation.