The headache rack I bought has a notch in the top designed to house a 14″ light bar. I bought an inexpensive bar when I bought the rack, but never got around to installing it. While working on my truck this weekend, I went ahead and threw it on.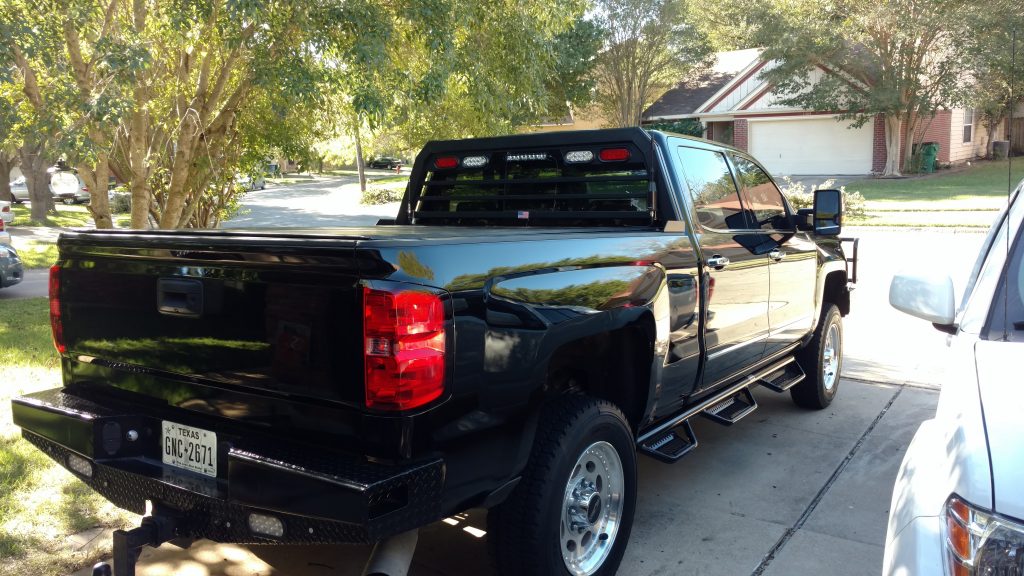 I also took the time to wash and wax it, and glad to see it still can have a mirror finish. The paint has a lot of rock chips and I have far more small dents than I expected on the truck, though from what, I have no idea. I suspect a possible hailstorm, since a lot of them are on the roof of the cab and on upward tilted body panels (though none on the hood, which is odd). I applied some touch up paint to some of the rock chips to keep them from spreading.
The new light creates a ton of light, as you would expect from new LEDs. I have it on a separate switch from the front, and it's a lot of light for around $20.