I spent most of yesterday evening relocating the air compressor, dryer, and 3 gal tank to the bed of the truck. I had to fabricate some mounts but didn't have many scraps to work with, so they didn't turn out very pretty, but they're functional and I can always replace them later.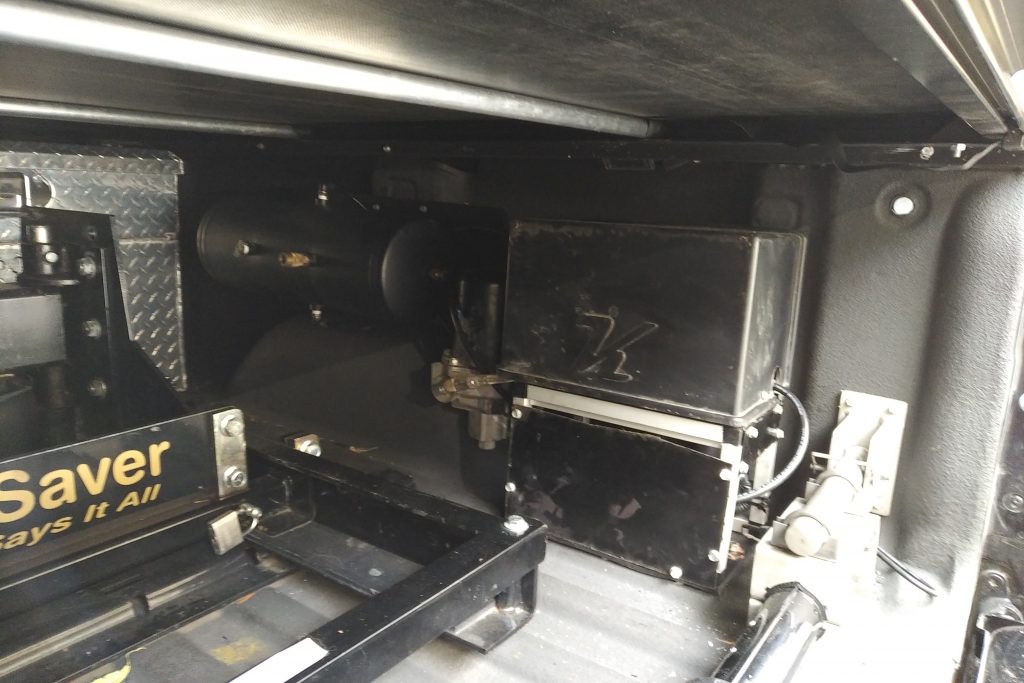 The underside of the truck used to look like this: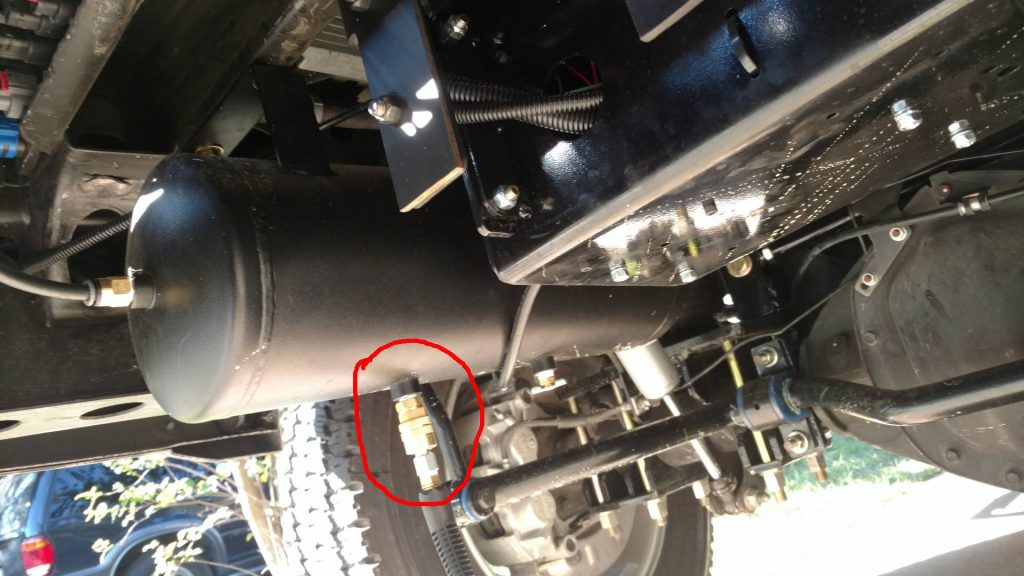 But now has what I believe to be room for the spare tire: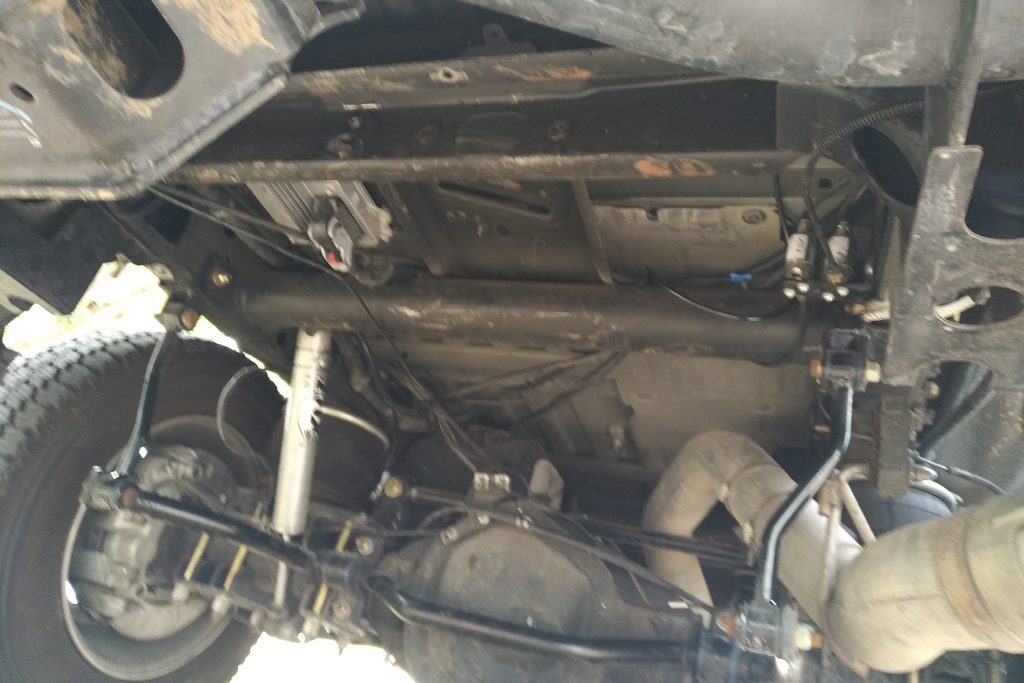 I'm a little concerned that the sway bar won't clear the spare tire, but think that, in the worst case, I can probably let the air out of the spare tire to make a little extra room, and air it up if needed with the onboard compressor.
Also, I added this little switch panel for my front and rear light bars, which gives me two spare switches for future accessories: