I'm still waiting on components to finish up the outdrive, but am hoping to repaint the upper hull of the boat as well as align, replace seals on, and install the outdrive this weekend. It's going to be hot, but we should be ready to get back out on the water by next weekend.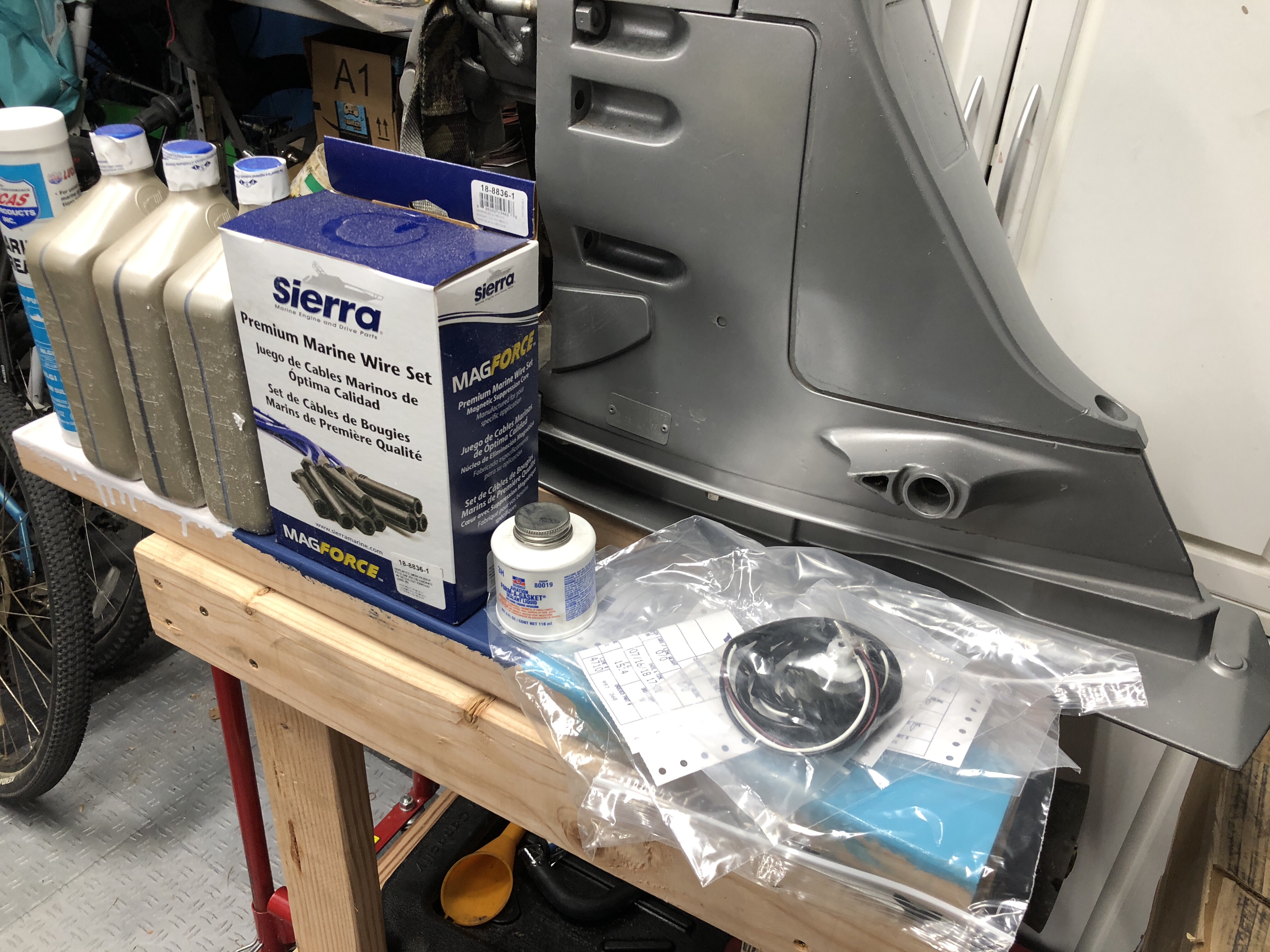 The painted 2×4 under the packages of Volvo-Penta parts is my swatch stick. The blue on the left is what is currently on the bottom of the boat, and the blue on the right is what will be going on the boat.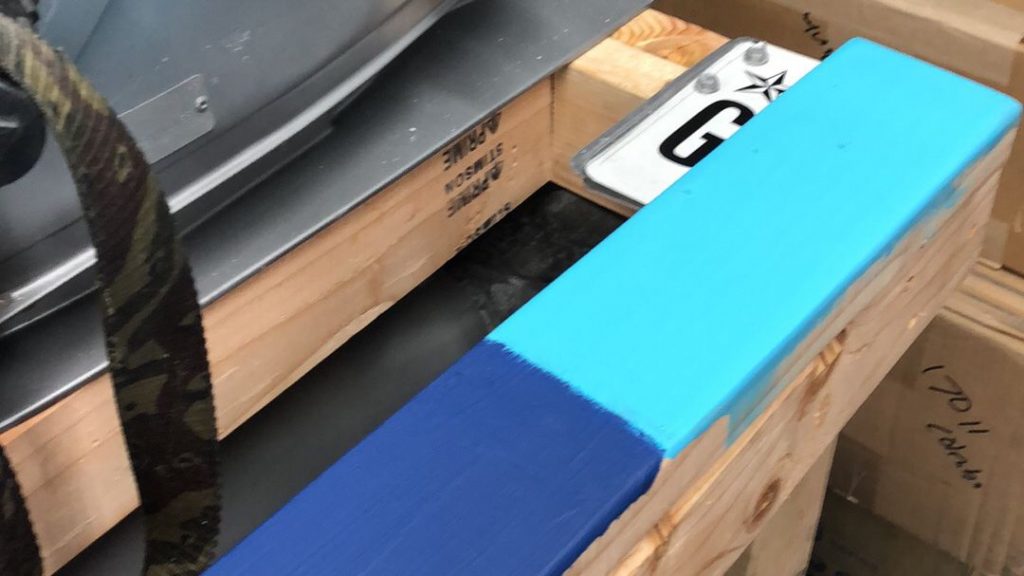 I made a simple outdrive stand that I will sit on top of a cheap motorcycle lift I ordered from Harbor Freight with a 25% off coupon. It has a solid 16ga steel bottom that will act as a support and attachment point, and hold an oil pan. Depending on how it works together, I may end up running some bolts through the platform on the lift. This beats the $400+ ones you can buy commercially, if it works, and should make working on the drive (which should be pulled and inspected annually) much easier. It isn't pretty but should get the job done. The front of the stand is open so that the drive can slide in or off the stand, as needed. The prop is a spare for test fitting only.