We made it down to McKinney Falls again, which is half an hour away but always booked solid. We chose to go in on a Sunday, and leave on Wednesday, since it is actually possible to reserve a site during the week with little notice.
It's a great little park, with several miles of hiking trails, and due to the proximity to us, is a convenient get-away trip. Before leaving, I pulled the recliners out of the back of the living room that we never use, and used that space to store Kelly's bike/my trike.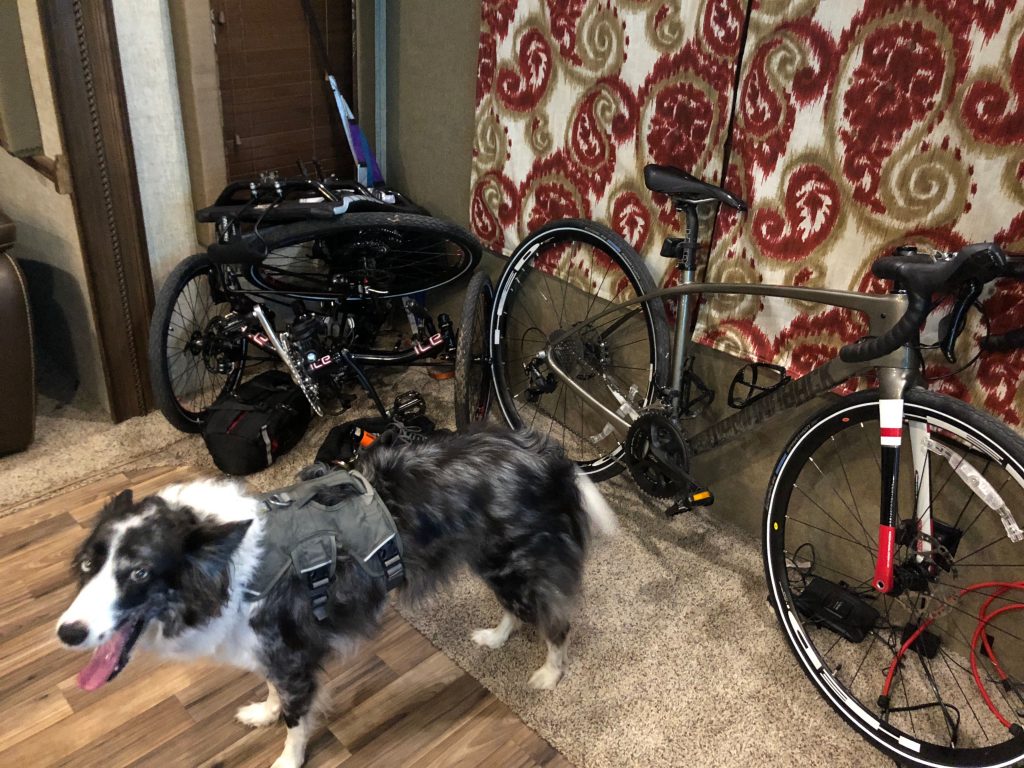 The weather was somewhat cold and wet – staying in the 40s to 50s, and raining most of the time. I have no complaints, as that made for perfect running weather. I only took the trike out for about ten miles on the trip, but ran over 10K on Monday and another 10K on Tuesday.