Onan EC30 Generator Control
One of our major concerns with our three dogs and traveling, is that an RV without air conditioning will heat up quicker than a larger and better insulated house will. Our RV is equipped with an Onan QG5500 generator, but as it was installed had to be started manually. We don't want to come back to the RV one day to find the dogs overheated and suffering related effects.
Back in September 2016, I ordered an Onan EC-30 which is an automatic controller that integrates with the generator to switch on automatically if needed by the HVAC system. It wasn't cheap – $328 – but the install wasn't straightforward and I started it a couple times, but never completed it due to trouble with snaking wires through the walls and RV basement to get it working.
I decided to tackle it again on Saturday and actually finished it.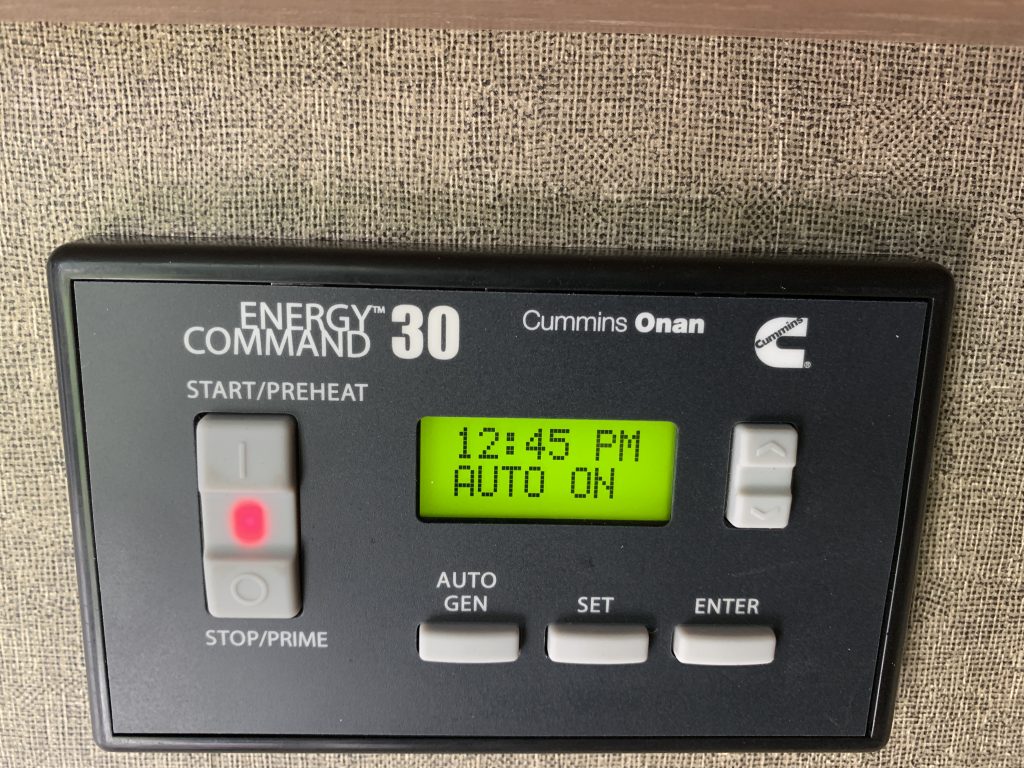 It supports integrating with the HVAC system so that it will only turn on the generator when the thermostat requests it, but I realized halfway through the install that I don't have a $60 module for the HVAC system that is needed. Additionally, even if I had that module, I would have to fish a cable from the rear AC on top of the roof for the install, through about 20′ of ceiling, then down a wall, which makes for a lot of work. I'm saving it here – Dometic part number 3109311.005 – in case I ever decide to do it. I would probably have to pull the AC unit completely off and fish the cables into the ceiling from the roof with the unit removed.
In lieu of using HVAC control, I configured it to start the generator on shore power loss. This required tapping into the shore power feed before the transfer switch, but was a much easier task compared to the above. So as it actually works:
If shore power is lost, start the generator
If shore power is restored, stop the generator (or stop after a min run time of 10min has been met)
Ultimately it's a lot of money and a lot of time to perform a very simple task. But it's worth it for the peace of mind when we are leaving the dogs in the RV for longer periods of times on our outings. This last week, we made multiple grocery store runs and trail runs without the dogs – something we've avoided in the past. Lake Georgetown has pretty stable power and we've been there several times, so we weren't too concerned about that, but this will increase our comfort in leaving them in the rig when we're elsewhere.
Skip back to main navigation