Between six tires on the truck, four tires on the RV, spares, the air bag in the pin box, bicycle and tricycle tires, and water inflatables, we use compressed air quite often. And due to the pressure required by the RV tires, we need a pretty good sized compressor with a 100% duty cycle at over 100PSI. Our old truck had an on-board Viair 444C compressor to work with the Kelderman air ride suspension, and I tapped into the air tank to supply auxiliary air as needed.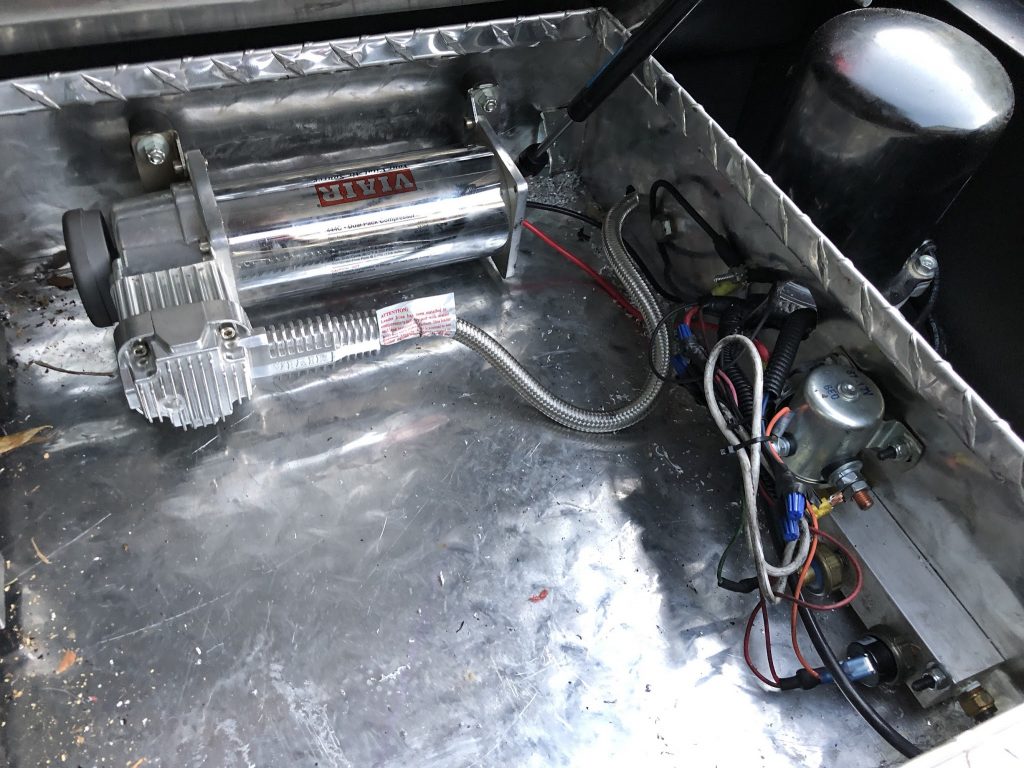 This truck doesn't have air suspension, but Viair makes the 450P-RV, which is more or less the same compressor rigged up as a portable, with an automatic shutoff.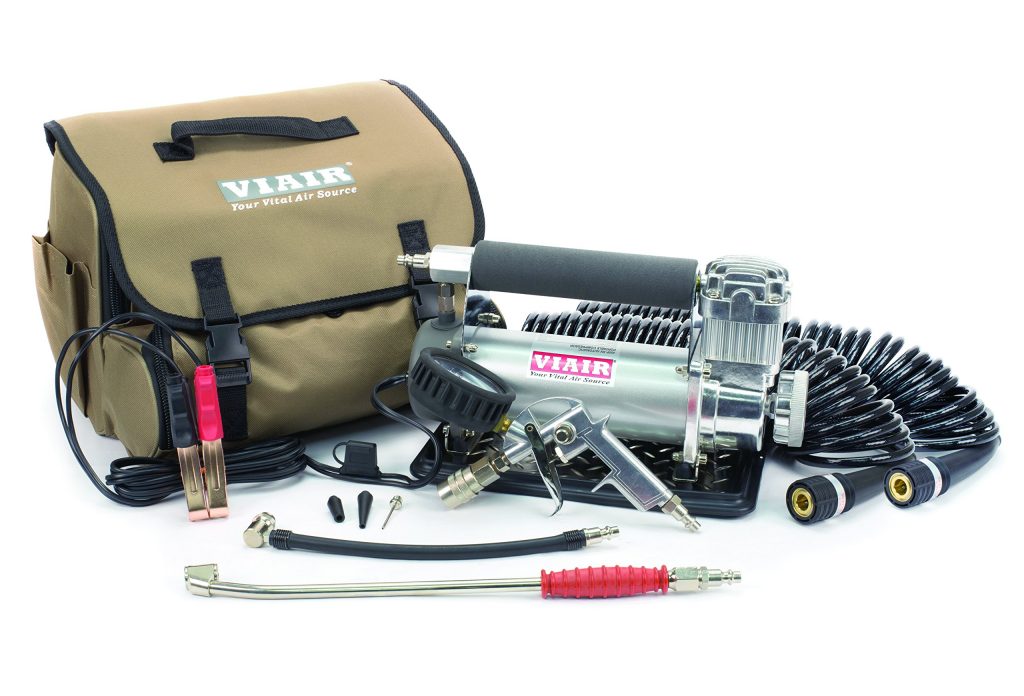 Viair also makes actual on-board air systems for trucks, but they all have air tanks, and I don't want to dedicate the room for a tank on this truck that will not provide any benefit for my usage. They rely on a pressure switch on the tank with a relay to shut off the air compressor, so they're not configured for use without a tank. As such, I decided to permanently mount a 450P-RV in my toolbox, hard wired to Aux 6 in the cab, and swap out the air outlet to a quick connect on the outside of the toolbox. Now I have fully functional on board air, without a tank, in a neat little package that is perfect for airing up tires.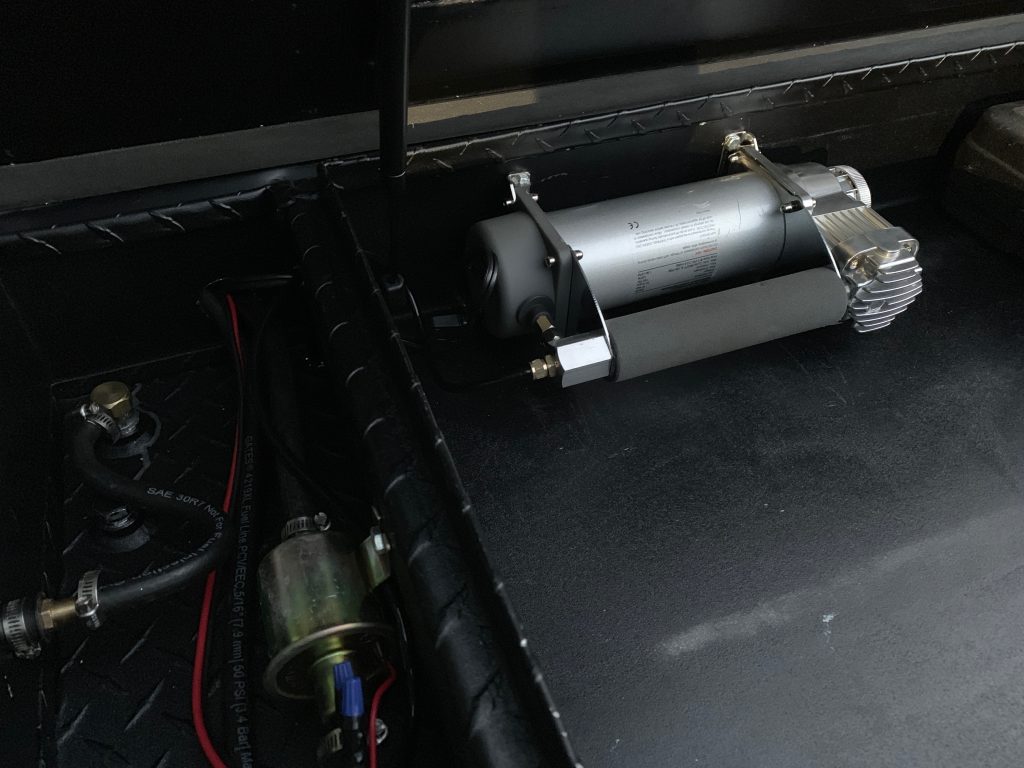 Lets hope I never have to pull that compressor. Due to the clearance with the compressor brackets, and the clearance between the toolbox and bed, and the clearance to the bottom bolts when installed in the box, It was close to impossible to get in and might be actually impossible to get out without pulling the whole toolbox up. I used bolts with nyloc nuts to fasten it, so unless it fails, it won't be going anywhere.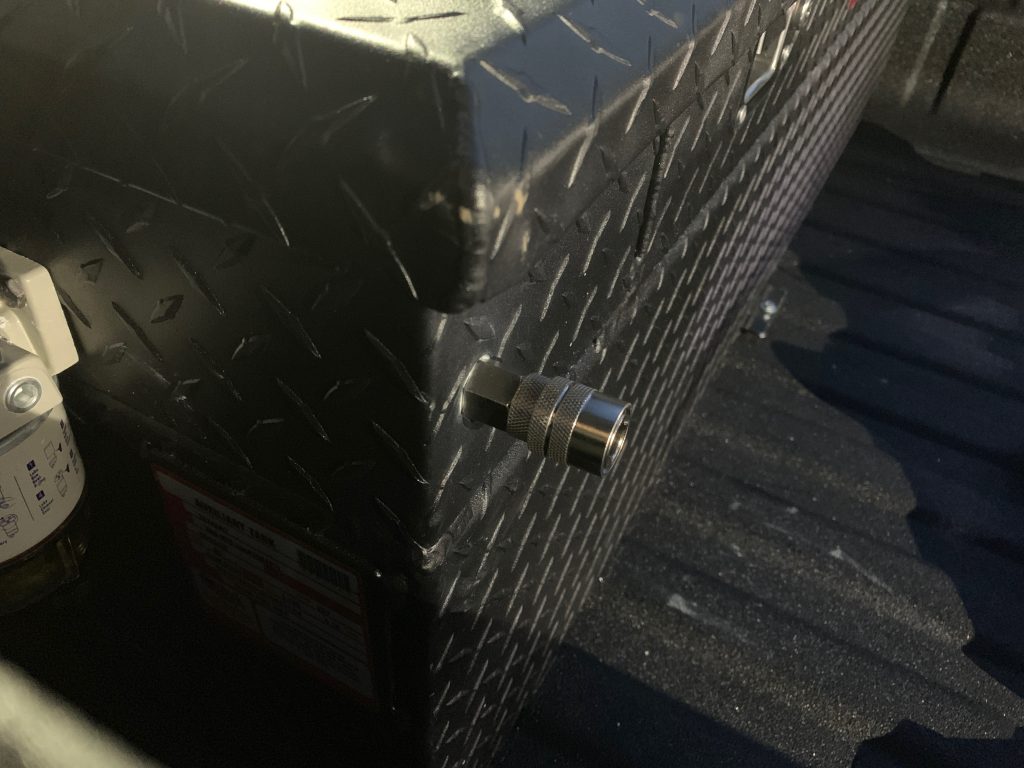 I like the hose two piece hose that comes with the 450P-RV kit, so I decided to keep it instead of the hose I've been using. In this case, I had to swap the end out on one of the hose from female to male, because I wanted a female coupler on the outside of the toolbox.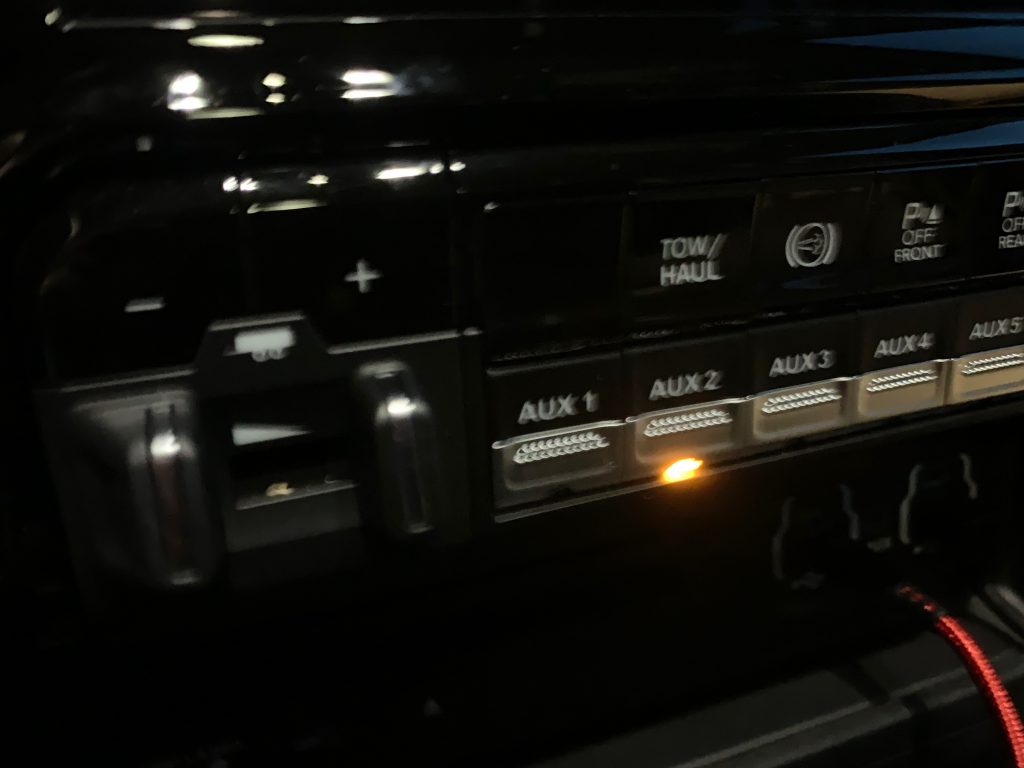 Skip back to main navigation