I received the goosebox a few days ago, and had them drop the pallet directly into the bed of the truck. From there, I tilted up the box and had Kelly pull the pallet out from under it, then turned it on its side, cut out the bottom of the box, and flipped it over so that it landed and secured itself on the ball. That made it easy enough to maneuver. I locked it down with a ratcheting tie down and attached the safety chains.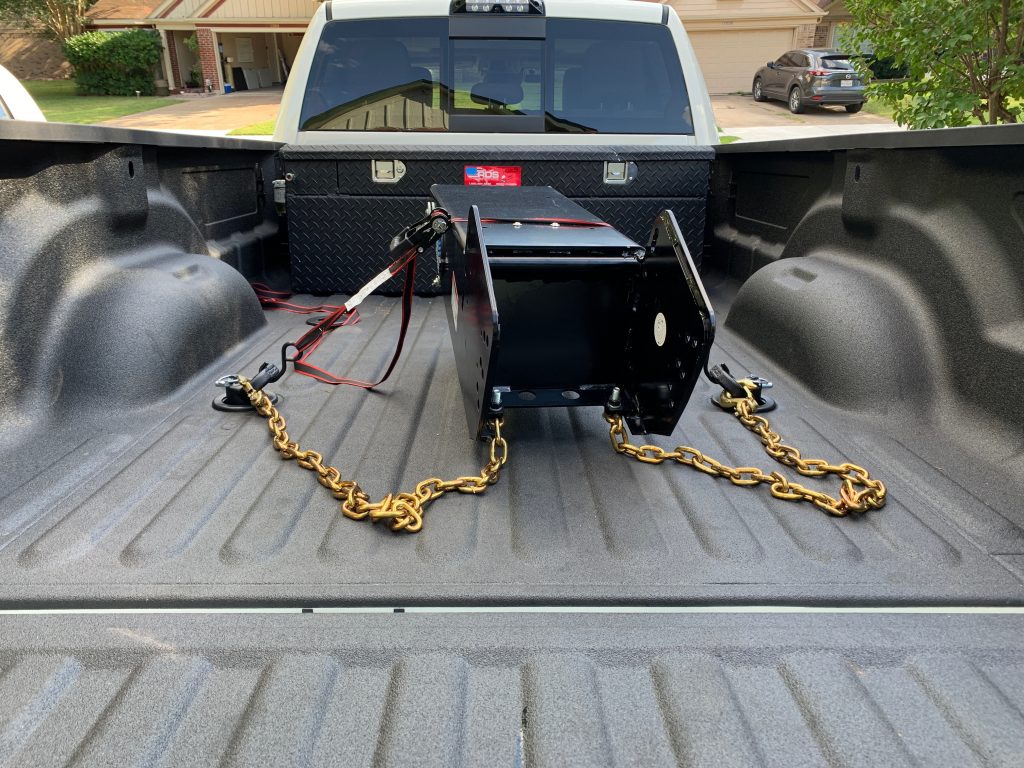 Today I took it to the RV, propped the back of the pin box up on leveling blocks, and backed under the wings. While I expected to make quick work of this using the hydraulic levelers on the front of the RV, it took close to an hour of shuffling to get everything lined up right and configured how I wanted it.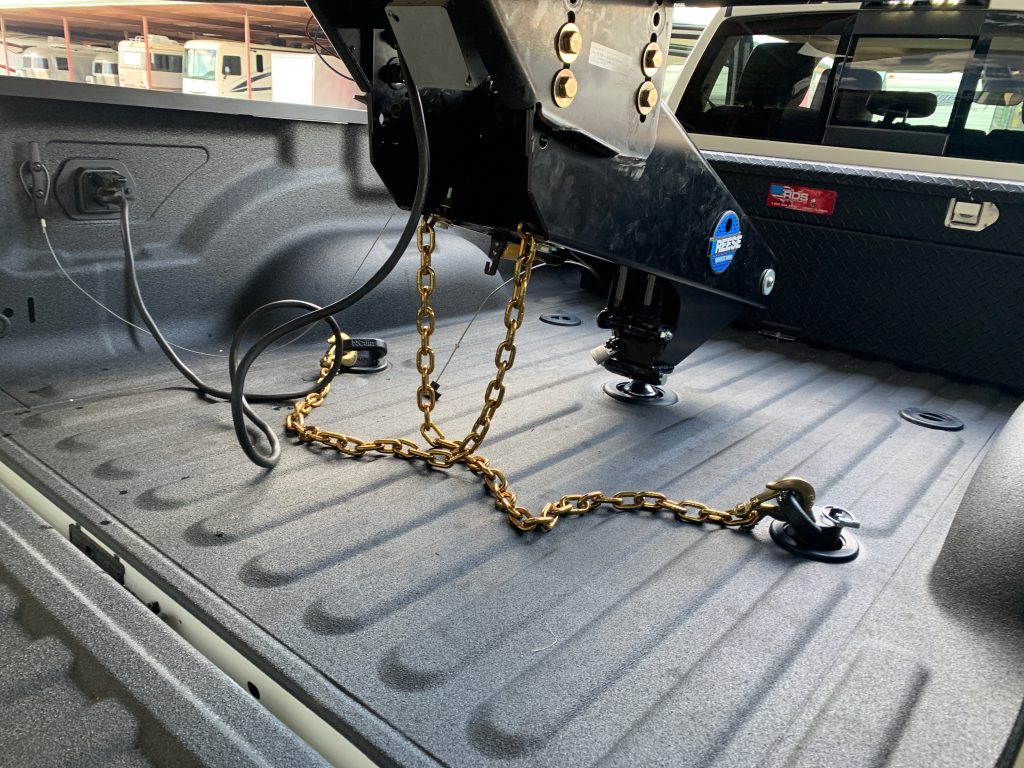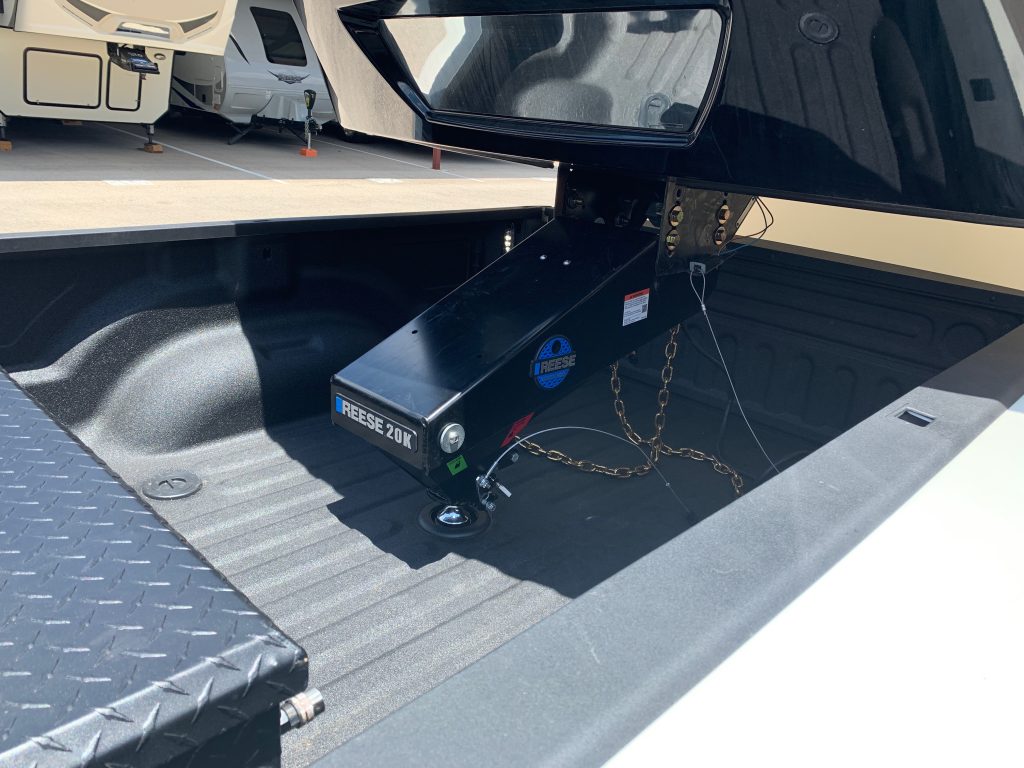 I found that I could get a full 90° lock, but that is the absolute limit, interestingly due to the reach of the safety chains.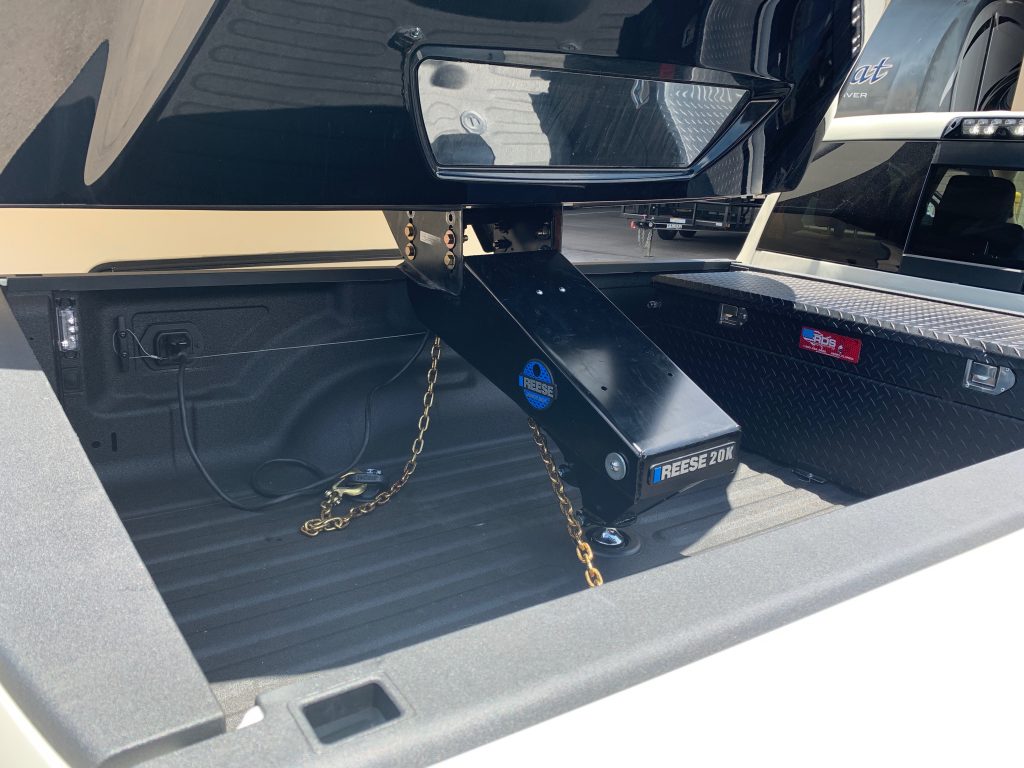 It gives quite a bit more space around the back and side of the truck, which was surprising. Enough, actually, that I may eventually be able to get a wrap-around rear bumper for ease of access into the bed.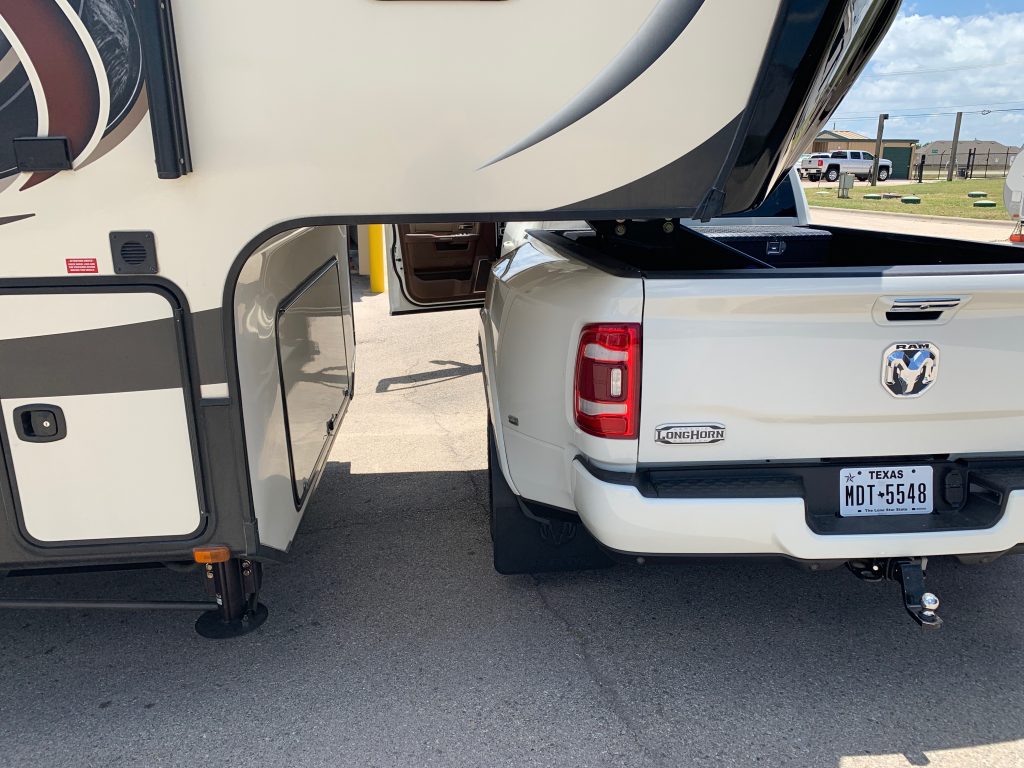 Towing with the Goosebox for the first time was uneventful. We made it home without any issues, and the ride was relatively smooth. There was a little but of unexpected discomfort on a bumpy 60mph stretch, but I suspect it may be the Timbrens, the air pressure, or possibly just something to get used to. On the flip side, it felt very nice at slower speeds, and going around corners at speed, without feeling like the trailer is trying to push past you. And it is silent – a nice change from the groaning that the friction-based sidewinder emits.
I think this is going to work out well for us, once we get a few small details worked out. I plan to tackle those this weekend.
Skip back to main navigation