After driving around a bit with the Timbrens and Goosebox, and testing various configurations, I determined that the Timbrens are responsible for the undesirable qualities in the ride. They're boxed back up and going to UPS on Monday. I'm losing a total of $7 for the return label, which sounds reasonable.
While we have some minor squat without them, the Timbrens essentially transfer all forces from the road into the frame in the truck and that results in a very harsh ride. I really wanted to like them, but in practice they are not the progressive spring they advertise, but just an ordinary rubber block you wedge between your axle and frame.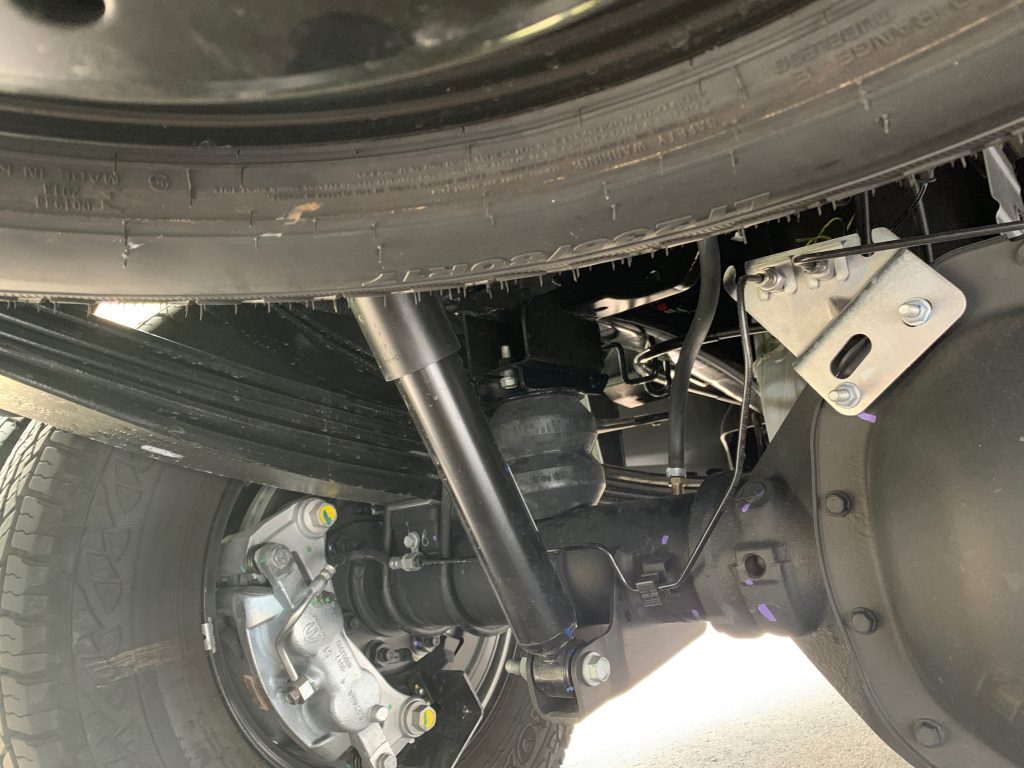 Being that this truck is a 2019, with some major changes for the year, there aren't many options that are verified to fit at the moment. I'll probably end up with one of the most popular solutions on the market – Air Lift Ultimate 5000 air bags, which I ran on both my F-150 and my Chevrolet prior to installing the Kelderman. They have yet to verify fitment for this year model, and I don't believe it will fit without modification due to the changes to the rear axle – so I'm going to hold off on that purchase.
Skip back to main navigation