After several weeks of waiting, and very poor communication from the manufacturer, I finally received this cover. The cover was on back order but nobody informed me – I had to call and ask them for a status update after a few days of waiting. Then, they kept telling me "2-3" weeks even as, two, and then three weeks passed. It finally shipped at around three weeks, but that doesn't excuse the lack of communication in my book. I would have canceled the order had it not been the only cover on the market that checks off all my requirements.
I wanted a cover that provides easy toolbox access, does not restrict the toolbox lid, is secure (a hard cover) so it can be used as additional storage, stores small enough not to obstruct a fifth wheel, and doesn't take up a large portion of the bed or the back window when stored.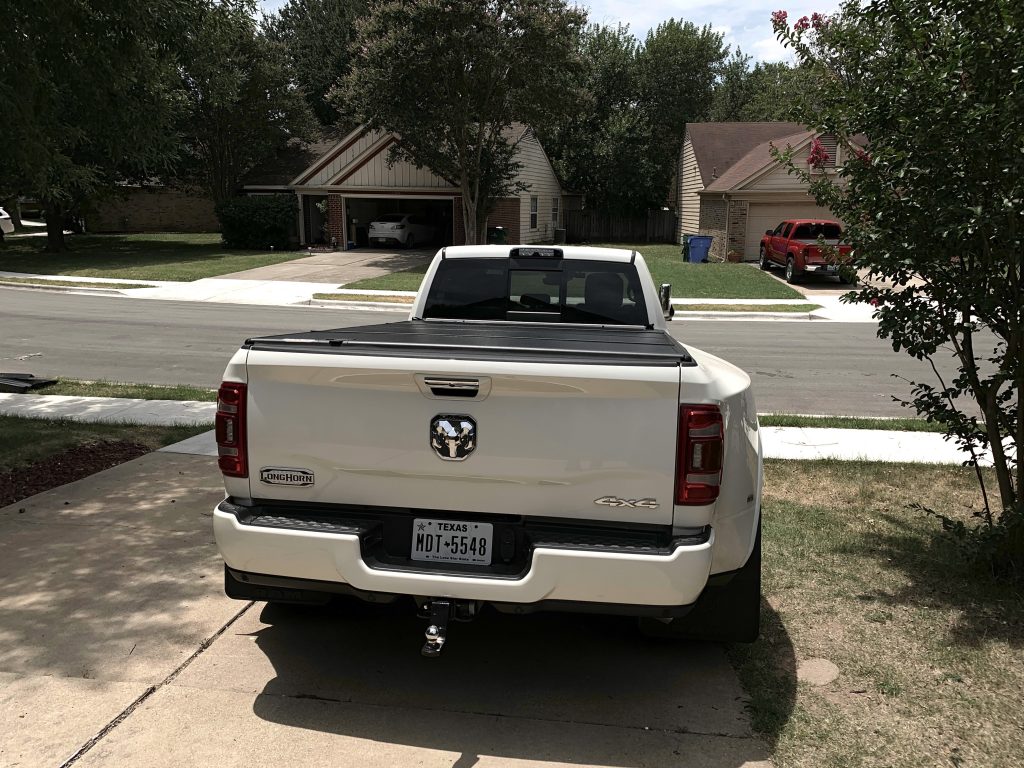 It took a couple hours to install – much longer than anticipated. It isn't difficult, just tedious, and working in the hot sun slowed me down a bit.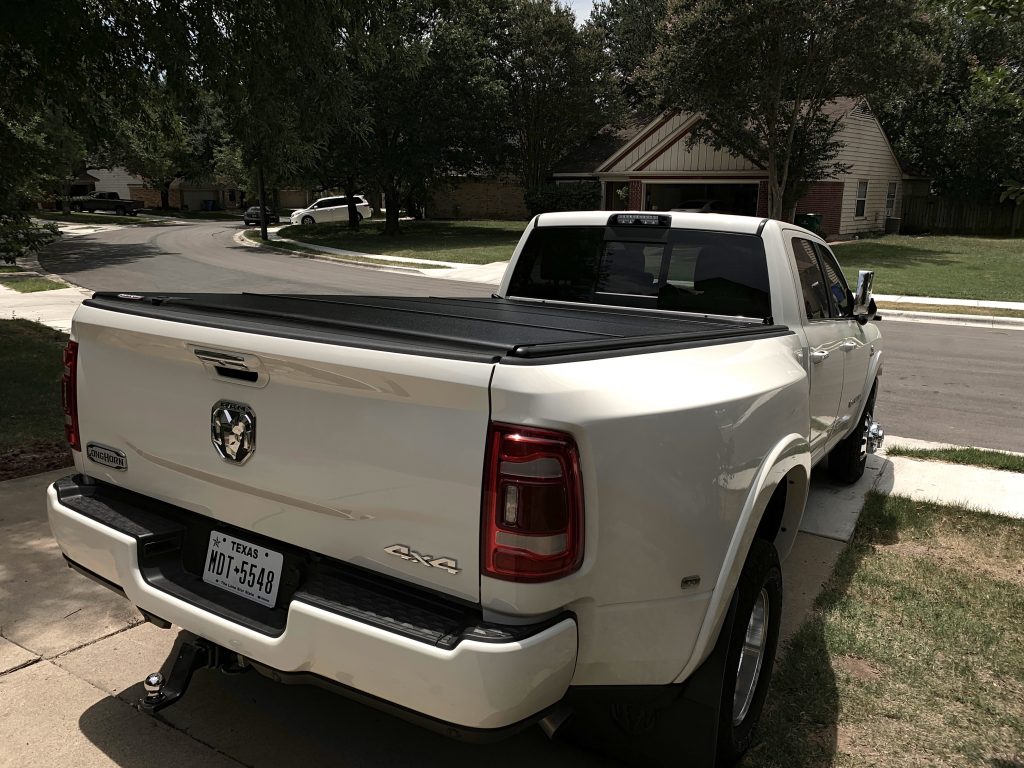 The cover sits over the rails and is divided into four, roughly 2ft, sections. The front and rear sections can be opened independently, and the center sections can be opened along with the rear and stacked on top of the front to free up 6′ of bed space. Since the front section can be opened without having to touch the rear or the center, it means that I have incredibly easy toolbox, aux-tank, and OBA access when needed.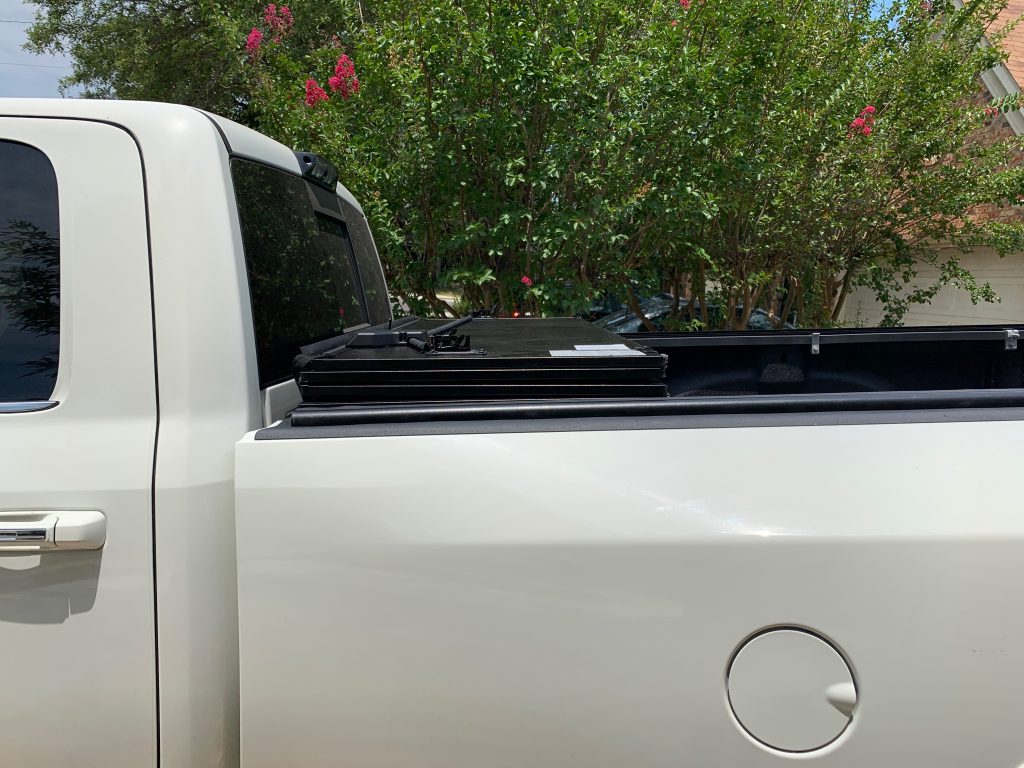 It stacks neatly and securely behind the cab, and takes up ever-so-slightly more room than the toolbox. It provides plenty of clearance for the fifth wheel, which I have sitting about 7.5″ above the bed rails, and it doesn't even cross this section except in tight backing.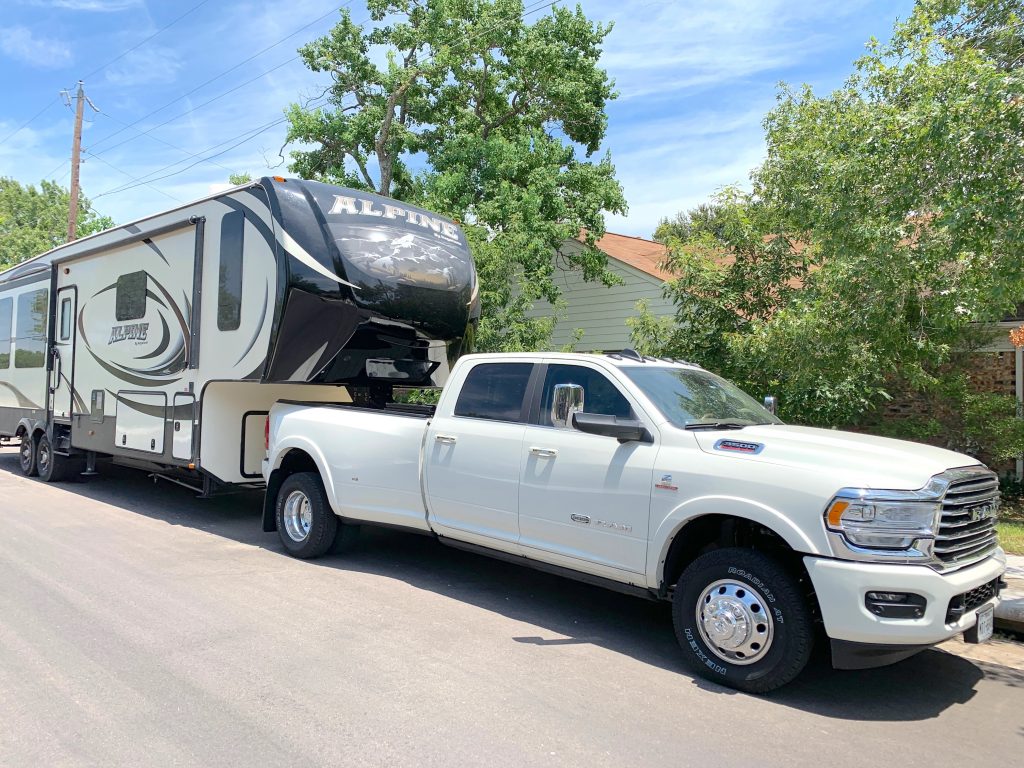 Overall, I recommend this cover on its own merits but found the ordering process and communication from the manufacturer, and seemingly sole-source vendor, lackluster. Fortunately, I probably won't have to deal with them again now that it has been received and installed, and that won't be an issue.
Skip back to main navigation