We were happy with the RV, and didn't really have many plans for it. The only thing we really had plans for was a residential fridge, which I recently installed and documented. It was when we started looking at optimizing storage, that things spiraled out of control.
The back window area of the RV used to house two recliners.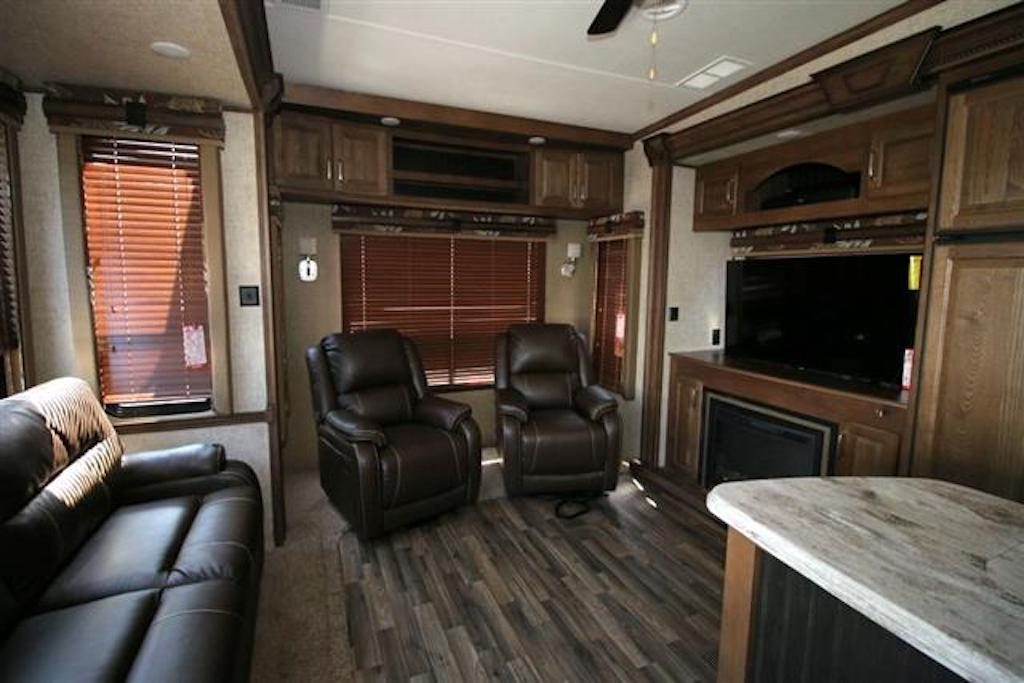 At some point, we pulled out the two recliners and just started stashing junk on the floor back there. It quickly became an eyesore. So we decided to build a storage bench. With the storage bench, we had to decide whether to install it over the carpet or do away with it. If we removed the carpet, we would have to remove it from the rest of the living area. A great opportunity to consider new hard flooring.
Then, we needed to finish the bench. We decided on a greyish white, and decided to paint the walls the same color. That turned into a huge job, because we had to use oil-based primer to paint over the wallpaper, which was difficult to work with, required vast quantities, and took forever to do.
With the new wall color, the existing window treatments didn't look very good. Also, the blinds had quite a few cracks in them, so we decided to go back to the drawing board and buy cordless cellular blackout shades for their insulating properties. They cost a small fortune because they all needed to be custom made to size. We bought fabric and spent at least twenty hours disassembling and reupholstering the valances and shrouds around the windows. It's impressive how much cooler to the touch they are than our "Warm Windows" insulated fabric curtains over blinds – we tested them side by side.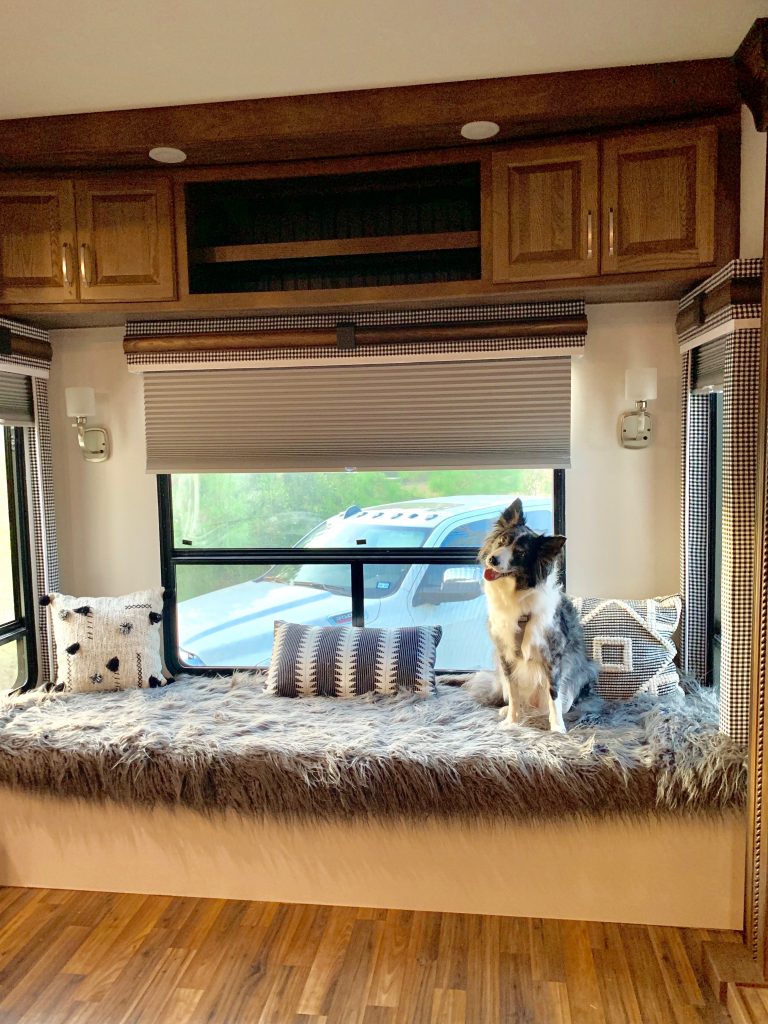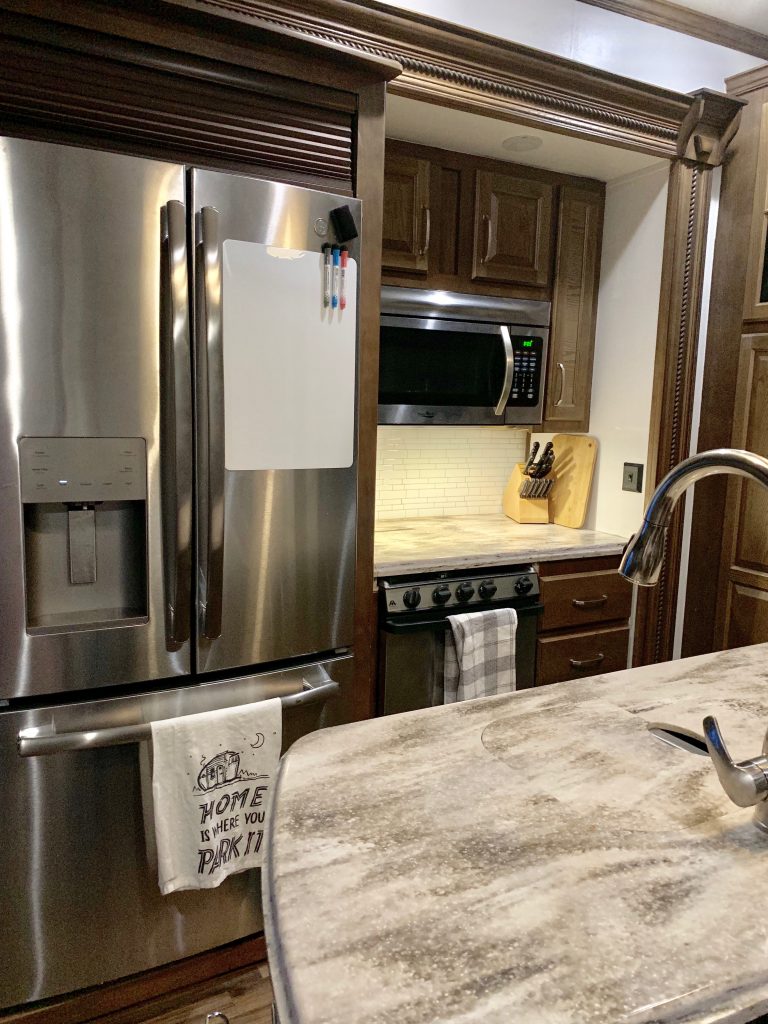 Moving onto the bedroom, we had already replaced the included king mattress with one of our own choosing. But we saw a post on the Alpine forums where somebody replaced it with a queen, and were enamored with the additional space in the bedroom. It was quite crowded before. So we bought a new queen mattress, and ripped the bed platform down to a smaller size on the table saw. We continued the window treatments into the bedroom and bought decor for the entire RV to consolidate on a singular color scheme.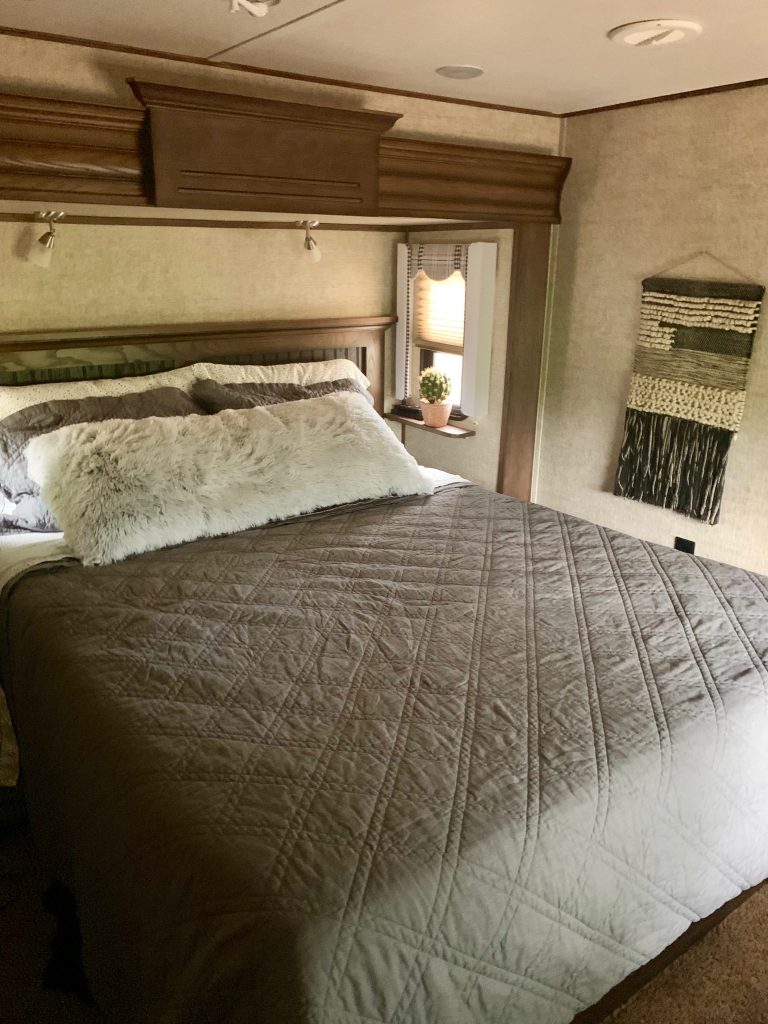 The additional space around the bed gives us some options for clothing storage, so we ordered wire bins from Amazon that fill up the spaces nicely but will still be out of the way.
Under the RV, I installed a Mor/Ryde tray and made a jig out of scrap from the bed platform to secure our fence panels: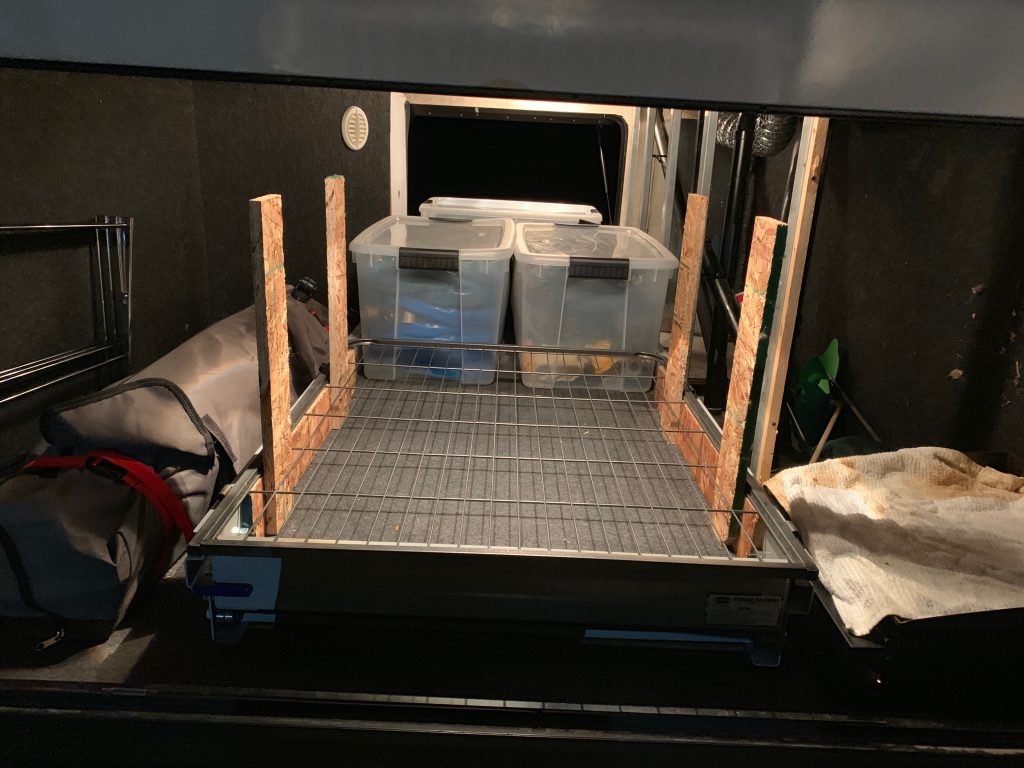 The tray is 90″ long and will slide out 60% of its length to either side of the RV. That provides us with a lot easier access to storage, and thus more usable space.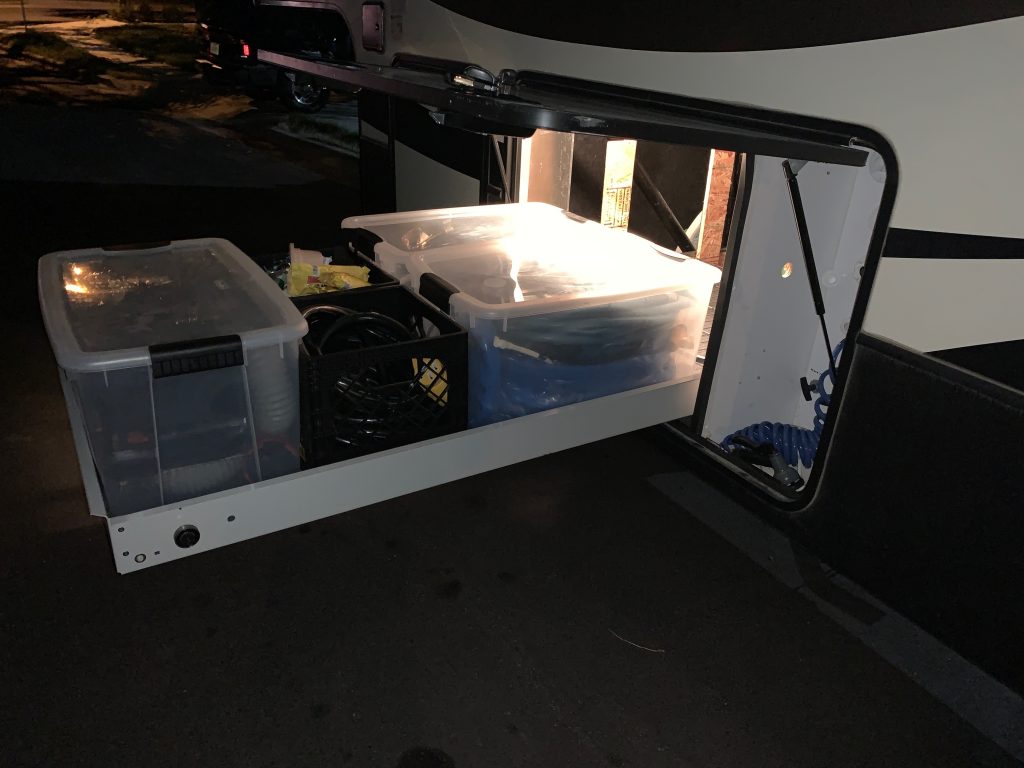 The bench has been taken over by the dogs, but we have found it great for storing things in. There is a hinged lid under the fabric we threw over it: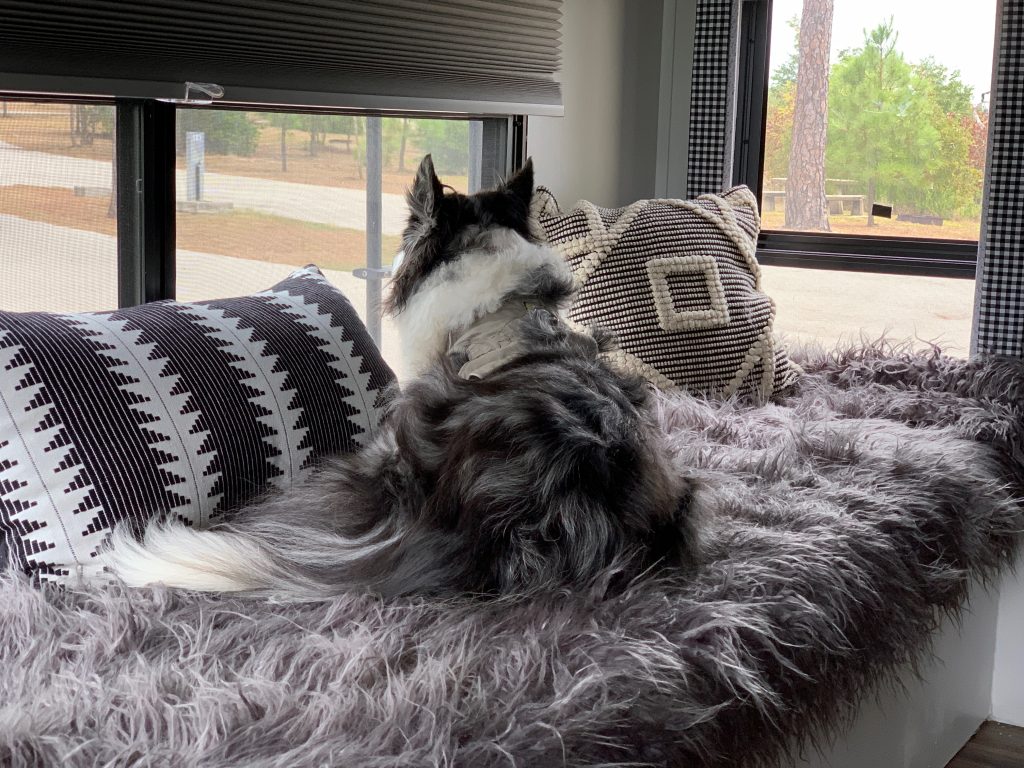 Skip back to main navigation