Those tires I ordered from Walmart.com, for less than half the price of all the other retailers, came in and were the correct tires with recent 2019 date codes. They were a terrific find and I'm half tempted to replace those on the rear axle as well, since they're less than two years from expiration (date codes of 30/14, which means they will be 7 years old in July 2021).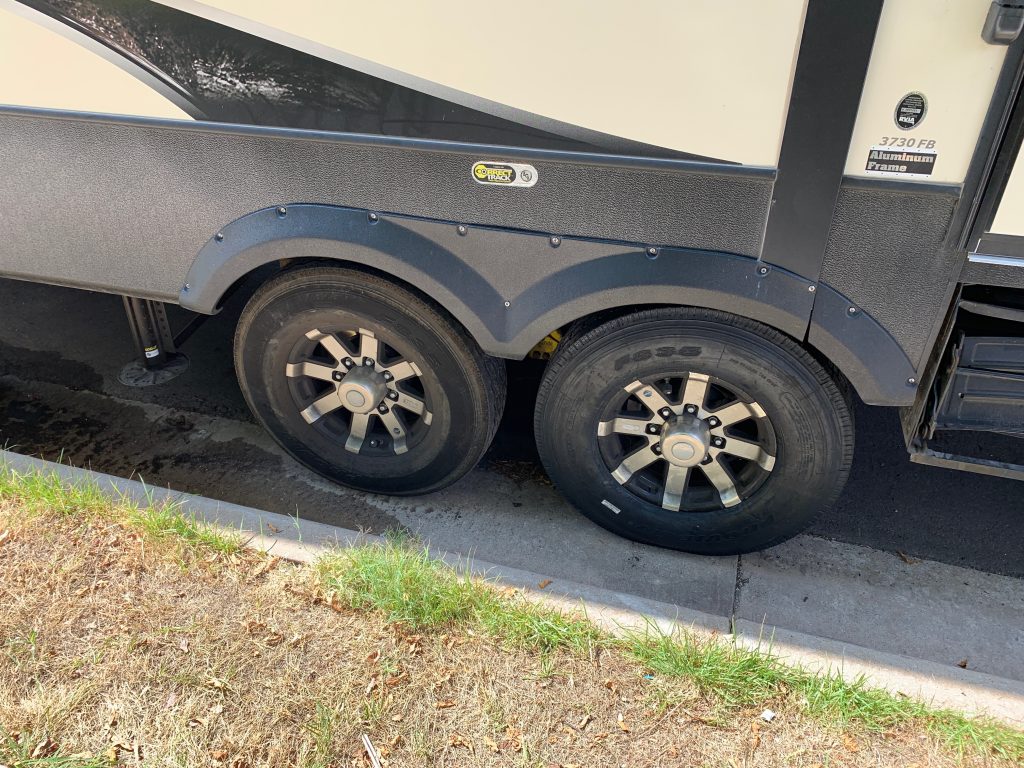 We rarely go to Walmart, but went and walked around the store for an hour and a half while having their tire center mount these on the wheels for us. They charged $20 for the task – well worth it considering that these are 14 ply steel belted radials that are very difficult to work with.
I checked the hubs while I had the wheels off and realized I probably need to tighten the adjusting nut on the driver's spindle about half a turn. I didn't want to mess with it without a replacement EZ-Lube spindle nut retainer on hand, so I ordered a couple spares and will tackle that another day. Other than that, the outer bearings look healthy and coated in plenty of grease so I might just add a little through the zerks and worry about them in another year.
Skip back to main navigation