I've been waiting for some of the new bumper replacements to hit the market for the 2019s, and now there are a couple good options.
Option one is the Ranch Hand Sport, which is more or less the same bumper I had on my old truck, but with the addition of the winch mount. While I don't currently have any plans to use this truck in any situations that might warrant a winch, I always regretted not spending the extra $200 or so to not limit myself with the old truck, and don't want to have regrets with this one.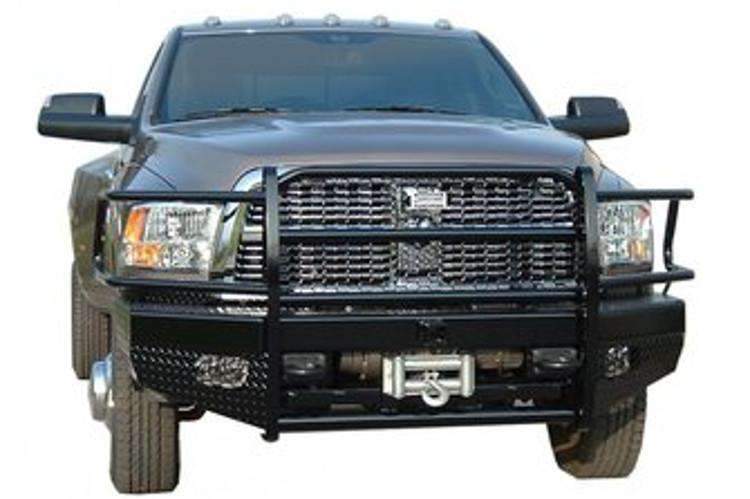 The second option is built by Buckstop Bumpers. It is significantly more expensive but looks more refined, and comes in multiple color options. Below is a picture of their Outback series, which is the one I like the best. It has a hidden winch mount inside the bumper, and all the features of the Ranch Hand. Everything is optional on it as they're custom made – you can choose from round or square fog lights, for example, both which have to be aftermarket because the factory ones won't work, whether or not to have the hidden winch, the receiver, the design of the bars, and the finish. Lots of options. The picture below is the Outback, with 6″ and 4″ fog lights, a hidden winch, a flush mount 2″ receiver, and black hammertone finish on a 2019 DRW.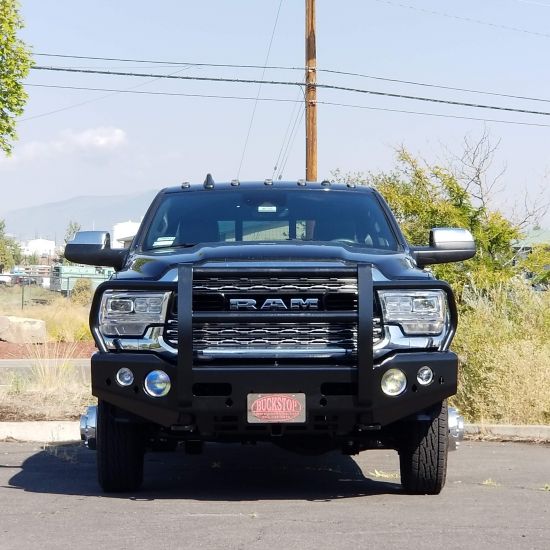 Here is a photo of the Outback for the 2013-2018 trucks, in silver, with the rectangular fog light option: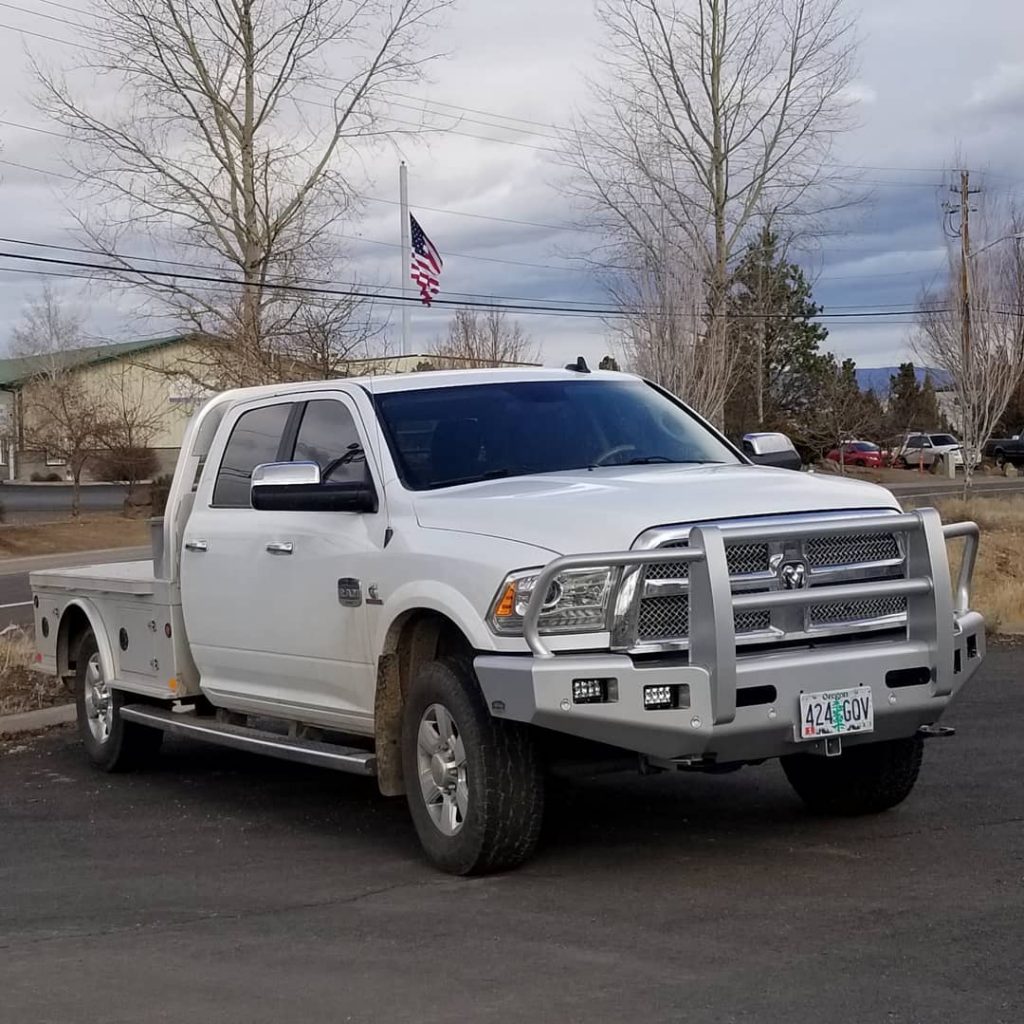 And another one of a 2013-2018 DRW, with two tone finish, 4″ and 6″ fog lights, and a winch installed. I was considering a black base with silver uprights: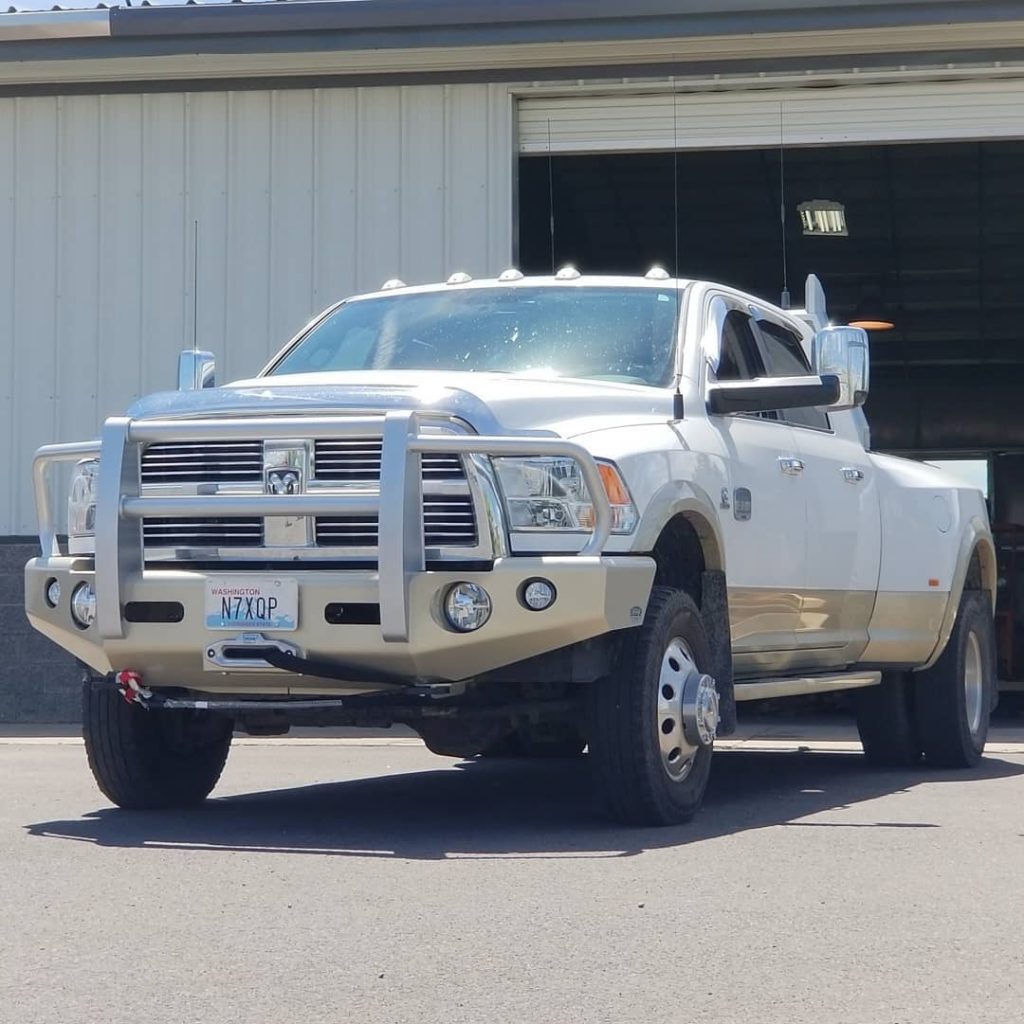 I really like the dark base/ chrome contrast on this Ford version. I reached out to them about it and they don't offer chrome, but unpolished stainless steel, for an extensive up-charge I'm not willing to pay for and then you can get it polished locally. While I like it, I don't believe I like it enough to pay an $850 premium, plus polishing. It also has the single 6″ fog light, instead of adding the 4″ aux light.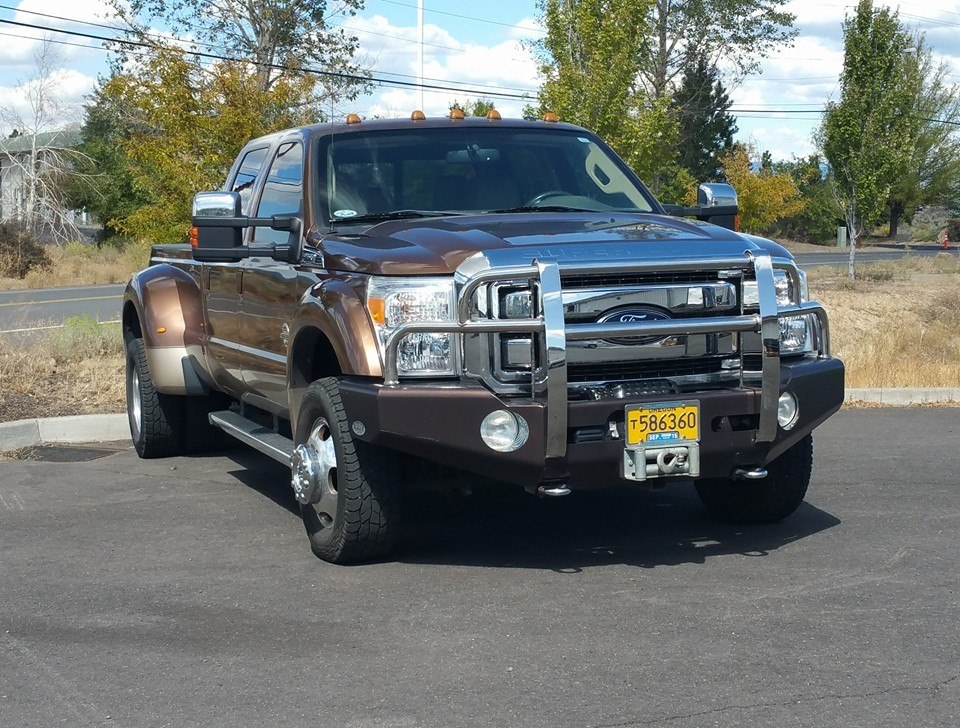 With all the options here – should I save the money and go for the Ranch Hand, or spend the extra for a truly custom, more refined option with custom features from Buckstop? What options do you think I should go with – please let me know directly, or leave comments.
Skip back to main navigation