We've touched on RV Internet numerous times, but haven't fully explained our setup. After a ton of trial and error, our configuration consists of:
Cradlepoint AER1600 router with LP6 modem
Ubiquiti NanoStation M2
Weboost Drive 4G-X RV
AT&T Grandfathered Enterprise Unlimited SIM
Verizon Grandfathered Enterprise Unlimited SIM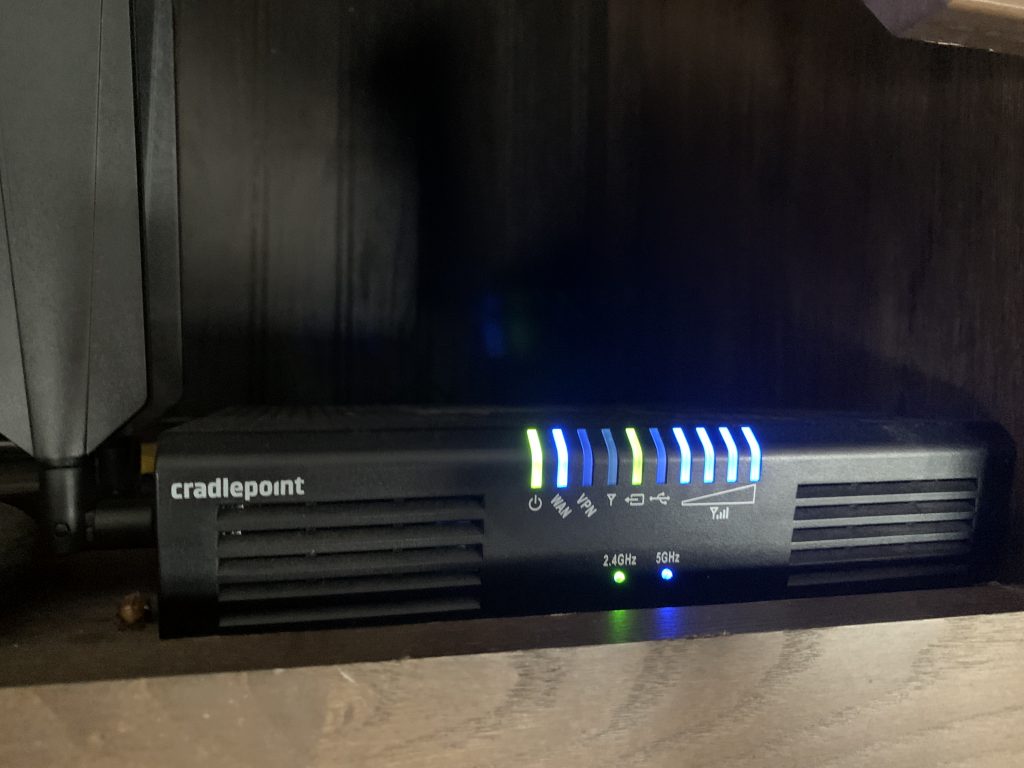 The Cradlepoint router is the core of our setup. It acts as our router, WiFi access point, and gigabit switch. We have the Ubiquiti NanoStation M2 mounted at the top of our ladder, acting as a bridge for campground WiFi to ethernet and plugged into a configured WAN port on the Cradlepoint.
The Weboost Drive 4G-X also has an antenna mounted on top of our ladder, but we usually have it powered off. We only use it when we don't get decent cell signal, otherwise.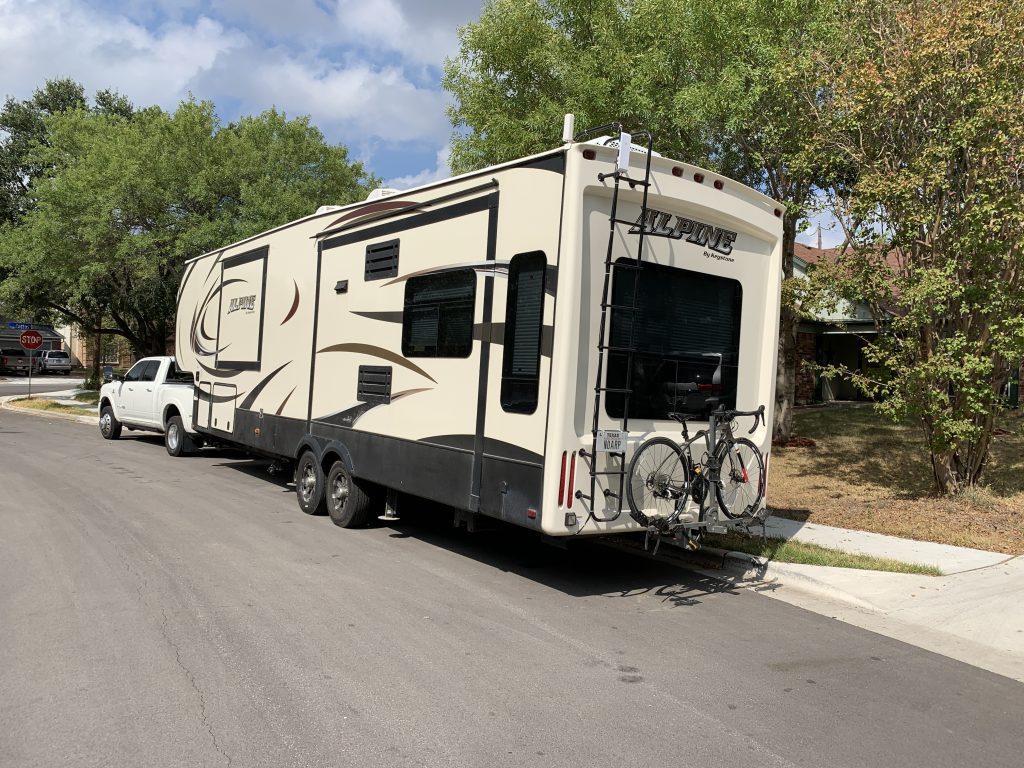 The Cradlepoint supports health checks on each connection, generally in the form of ping, but it supports a few other options. We have it configured to ping 8.8.8.8 from each active interface, and choose whichever one meets our configured threshold (<150ms response times and 0% loss). It prioritizes the Ubiquiti Nanostation over the Verizion SIM, and the Verizon SIM over the AT&T SIM, giving us three options, and it effectively selects the first one that meets our defined criteria. The failover isn't seamless, but doesn't require manual intervention and a provider change only drops connectivity for a few seconds.
We use a third party company who resells Grandfathered Enterprise Unlimited plans for both AT&T and Verizon. They're around $100/mo for AT&T and around $150/mo for Verizon, but we get a small discount for ordering them together – as it stands, we pay $238/mo. You can read more about that at RVMobileInternet.
We might, depending on our success with this setup, consider adding HughesNet 5G service to our assortment of options. You can read about it at RVMobileInternet and see some of the options at MobileInternetSatellite. With an up-front cost of around $1200 for us, an $89/mo two-year commitment, and a lot of additional gear to carry around, we are going to hold off and see how our existing setup works. If it doesn't work out, we'll add it as a second, lower-priority ethernet WAN connection on our Cradlepoint router so that it'll be chosen only after all other options are exhausted.
.
Skip back to main navigation