Fi Collars, and maintenance
We opted to purchase Fi collars for Maggie and Violet, to replace the Pod trackers we were previously using. The primary motivator for the change is that the Pod trackers were constantly out of battery, and even though we kept spares, it seemed like an endless battle to keep them topped up. By contrast, the Fi advertises weeks of battery life and so far, seems to be delivering on the promise.
The Fi collars are fairly large integrated collars, rather than an assembly you attach to their existing collar, like the Pod. Both have their advantages, but we traditionally run minimalist collars and as such, our dogs aren't keen on the full profile collars that Fi uses. Maggie was especially unhappy with hers, but the scratching and fussing over it has largely subsided over the past couple of days.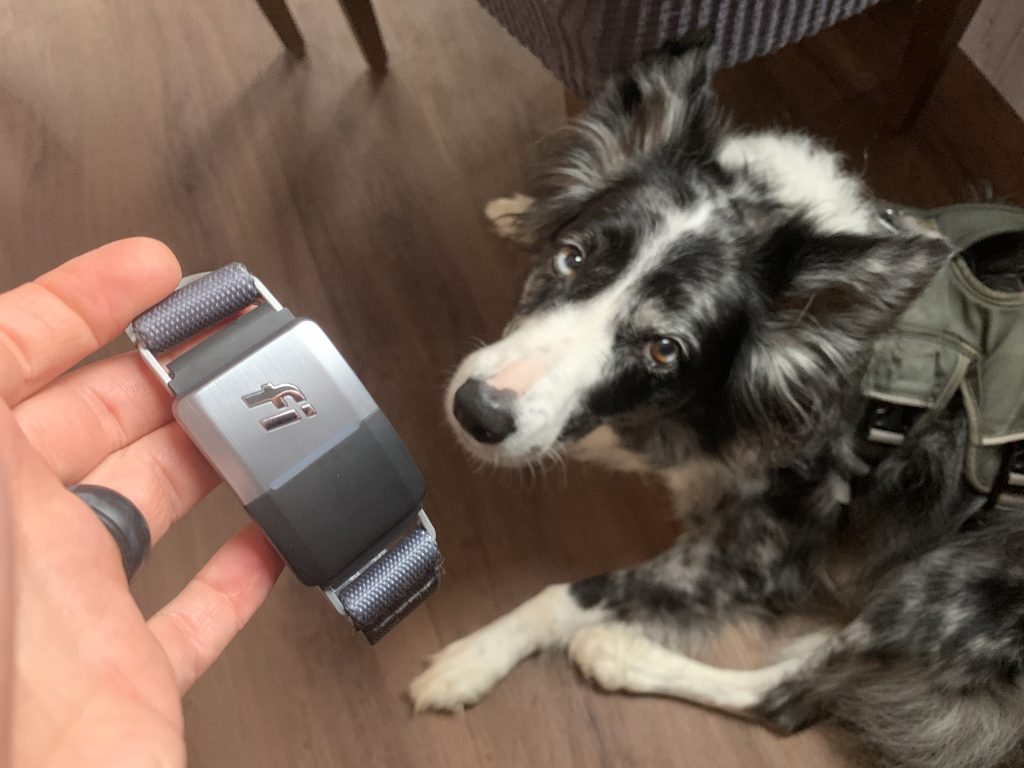 We've found that, while not perfectly accurate, these are a step up from the Pods, which were a step up from the Whistle trackers we used before. So the collars are generally becoming more accurate with time, as might be expected. These also provide nearly instant alerting when we leave the RV that they are out of range, and a similar onslaught of alerts when we return with them – giving us confidence that we will quickly learn if they actually wander off somehow.
The app isn't the most intuitive when you have multiple dogs, but works well enough. It's nothing to write home about but all the features you would expect are there, even though these are pretty low frill. We bought these for tracking the whereabouts of our dogs more than anything else, and they seem to do that job plenty well. The pricing, while somewhat expensive, is on par with what I've come to expect for any 4G-reliant service, and I consider it reasonable all things considered.
---
When my parents were here and we were packing up the RV, I had a laundry list of maintenance to tackle and ended up abandoning the list to have a restful evening. A lot of it was overly preventative, so could be put off, but I really should have applied sealant around the front cap and lower trim of the rig while I had the ladder, the sealant, and the assistance. I walked around the trailer a couple days ago after a hard rain, doing a general inspection, and noted a few places that the clear sealant is worn away or pulling up and needs to be replaced. As far as I know, there was no water intrusion but this needs to be addressed ASAP. I went to Amazon and ordered a collapsible ladder, two tubes of RV sealant, and will be working on resealing some edges once that arrives. Fortunately, we don't have to deal with the roof since we had a spray-on RV FlexArmor roof installed in 2016. That is easily in my top three list of favorite upgrades, along with hydraulic disc brakes and the electronic door lock.
---
Last, but not least, we decided to break up our trip out to Big Bend this Sunday and stop in Fort Stockton along the way. We'll be heading out Saturday morning, staying the night, then heading into Lajitas, possibly detouring through Marfa along the way, which adds around an hour.
Skip back to main navigation