We headed out on Saturday, November 2 for the Big Bend area, opting to stop somewhere along the way. A day or two ahead of time, I picked a park right off the highway that appeared to have decent accommodations and called ahead, booking a site at the Fort Stockton RV Park for $36.
We took our time with a beautiful drive out of central Texas hill country, to I-10, then along I-10 to exit 264, where we found the RV park right off the Interstate. Check-in was quick and painless, then we pulled into a nice pull-thru site that had 50A full hookups. The park was well-kept, clean, and everyone was extremely friendly.
We had OTA TV and excellent cell/Internet with Verizon. There was an on-site restaurant, but no vegan options, so we only stopped in for coffee. The site we had was just opposite of a decent-sized dog park they have on site, which worked perfectly as our dogs thoroughly enjoyed the off-leash time with numerous other dogs that were frequenting the gated area.
There was a 1.5mi loop, an old access road of some sort, running around that park that I used for my evening run. Four loops made for six miles, so that worked out perfectly. The view during my run, just before sunset, was great.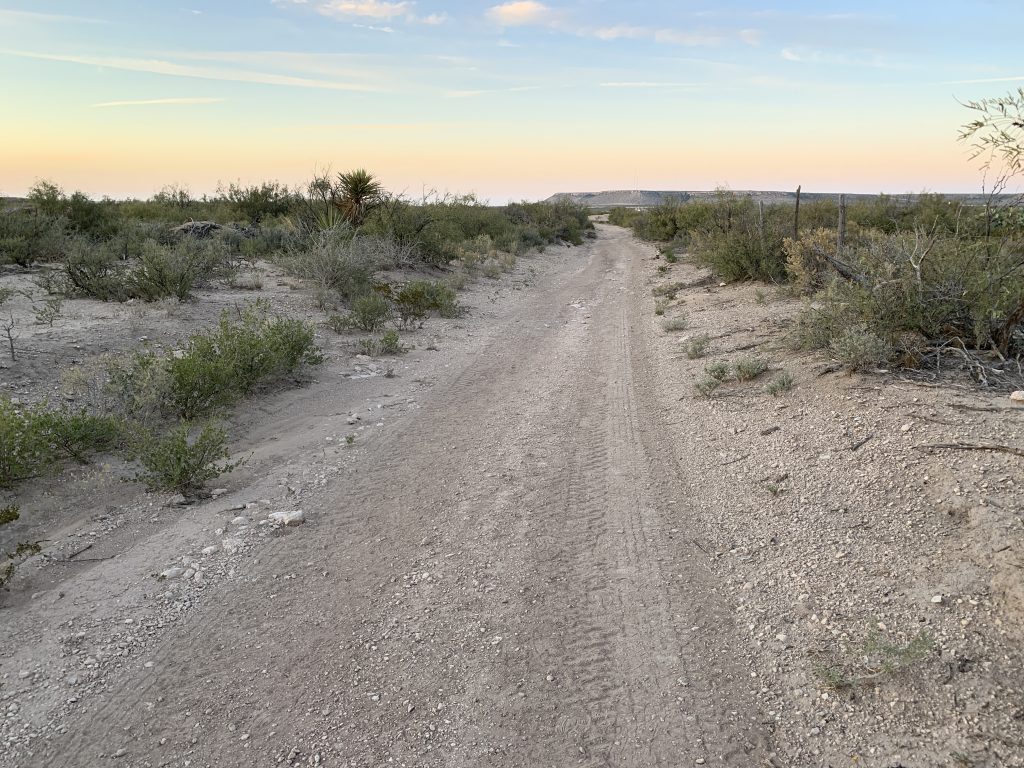 That evening, we ran down to a nearby Wal-mart and stocked up on a few things including fuel, so we wouldn't be scrambling to do so in the morning.
On Sunday morning we took our time getting out of there, and noticed the park cleared out significantly in the early morning hours. We suspected that they tailor heavily to travelers like us passing through on I-10, and confirmed that when talking to some longer-term residents in the dog park. Apparently they fill up each night, and are nearly empty the next morning. It's a nice operation they have there, and hope it continues so that we can stay there again.
This park was a welcome contrast to the two week stay we had at Big Oaks RV Park just prior, which we cannot recommend. While Big Oaks was clean and located in a good area, it was packed with too many rigs, had bad water pressure (20PSI), and pathways composed of large rock that is difficult for dogs to walk on.
Skip back to main navigation