There are several types of RVs, ranging from tiny bumper-pull trailers to large buses, and so many styles of camping that determine what you should get. We started off with a medium bumper-pull travel trailer, and jumped up to a massive fifth wheel. Why? Did we consider other types of rigs?
When we first started RVing, the primary goal was just to have restrooms and air conditioning anywhere we went. A very basic travel trailer fit the bill for us and we were able purchase one new off the dealer lot for under $12K. We did look at some used units, but with the risks of water damage and disrepair, decided we'd rather stick to new. I'm not saying that used RVs don't have their place – but with so many systems that can go wrong I'd rather start with a clean slate and be involved in the maintenance and repair of the unit from day one.
When we chose our first rig, the travel trailer, we were looking for a new, yet economical, entry to RVing and it was the most cost effective option at the time. Being new homeowners, trading my sedan for a pickup made sense and allowed me to embark on projects I wouldn't have been able to tackle (easily) with a commuter car. The pickup and travel trailer scenario just made sense.
As we became more familiar with towing and RVs, we realized that we wanted our next trailer to be a fifth wheel. The handling and ground clearance of fifth wheel trailers is generally better, you don't have to deal with things like weight distribution bars and anti-sway, and you gain tons of basement storage. When we were ready to upgrade, the fifth wheel was simply the next logical step for us.

When it came time to upgrade again, due to the issues we were having with our trailer and general dissatisfaction with Crossroads, we took a serious look at other kinds of rigs. Self-powered rigs generally come in A, B, and C classes, but for the sake of explanation I'm further dividing classes A and C:
A(1) – Large motorhomes with gasoline or front-mounted diesel engines
A(2) – Large motorhomes built on a bus chassis, with rear-mounted diesel engines (diesel pushers)
B – Small, self-contained van-style units
C – Small to medium units built on cab and chassis/ class 3-4 vehicles
Super-C – Large units built cab-and-chassis/ class 5-8 vehicles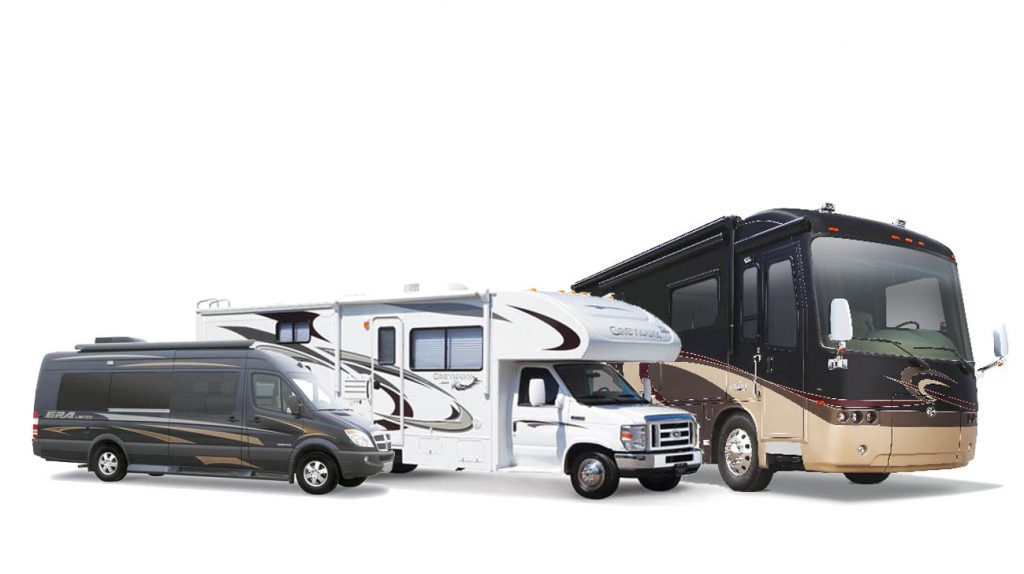 We disregarded classes B and C, and having owned a diesel truck for a while and appreciating diesel performance, class A(1) as well. A(2) and Super-C were still on the table. Class B didn't make the cut because at that point we would be downsizing, which would be difficult with three dogs, and we wanted to eventually go full-time. Class C on the other hand, as well as A(1), are generally running almost overloaded as they come from the factory and we wanted plenty of excess power and capacity when it came to something we might full-time in. If you read up on forums about gas vs diesel, there is a clear picture of which is better in all categories except for cost of ownership.
Super-C is really rare, and A(2) rigs are all over the place. We considered both, but for us we opted out for the following concerns:
New Super-C and A(2) rigs start well past $100K. Used would have been our only option at the time.
With one of those rigs, if you have mechanical issues, your home is stranded at a shop for repairs. There are simply more things that can go wrong, and leave you without a place to stay if full-timing. We can still have catastrophic failure that leaves us in the same situation with a trailer, but it is less likely. We can always hire a tow company to move the trailer if our truck is broken down.
Maintenance, insurance, and repair costs are significantly more, especially with class A(2)
With all of those options ruled out, we were back to fifth wheels, and I explained why we chose the one we did in our rig history post. A few quick points about fifth wheels:
Hookup and disconnect can take less than a couple minutes once you get the hang of it
If a pickup breaks down, it is much easier to find parts and service than a specialized motorhome
Higher end fifth wheels usually have most of the luxuries of Class A(2) rigs
There are a few other types of RVs that we never considered as a primary rig. Mainly, those would be teardrops, pop-up campers, and truck campers. Both teardrop and pop-up campers are small and usually designed to be pulled by cars or small SUVs, with teardrop campers being fairly aerodynamic in shape and usually only offering a bed and chuck-box style kitchen. Pop-up campers usually unfold with canvas walls to give you two large beds at either end, with a wet bath and basic kitchen on the floor when expanded. A lot of RV sites we'd be interested in staying at – especially in bear country – prohibit them.
Truck campers are designed to fit in the bed of a large pickup, and we'd honestly love to have one — just not as our primary residence. One of these days we may look into one, after we've settled down and stopped full-timing, as a gateway to more remote campgrounds you can't fit a trailer into. That is years in the future, though.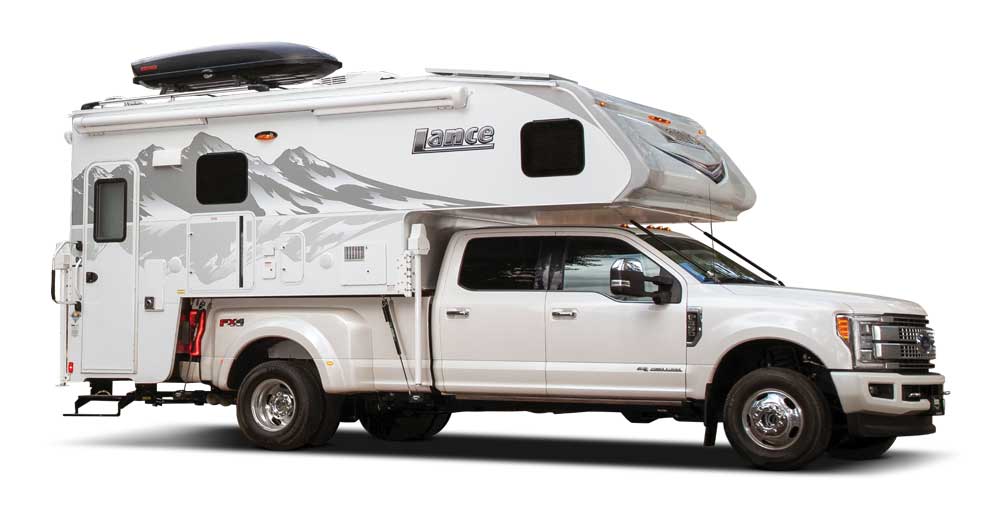 The camper you get really needs to be linked to the kind of camping you prefer – do you want to travel full-time and need to carry lots of gear? That's going to rule out classes B and C, and travel trailers for a lot of people. Do you want to travel full-time but live a bare-minimum lifestyle and don't need much room? Maybe a couple those are back in the running.
Do you want to boondock and have access to urban areas or BLM lands? A class B, small trailer, or truck camper may be for you. Do you just want to take your kids out on the weekends and don't ever intend to live in it? A class C or A(1), travel trailer, or pop-up are all great options.
We love our fifth wheel and the only other thing we might consider for our style of "camping" would be a class A(2). It seems these two types of RVs dominate the full-timing community, and it is easy to understand why.
Skip back to main navigation