Our site at Maverick Ranch RV Park has the Lajitas Mesa in the background. We've been staring at it from the two large picture windows on the door side of the RV for a couple weeks, and decided we needed to head to the top before we leave.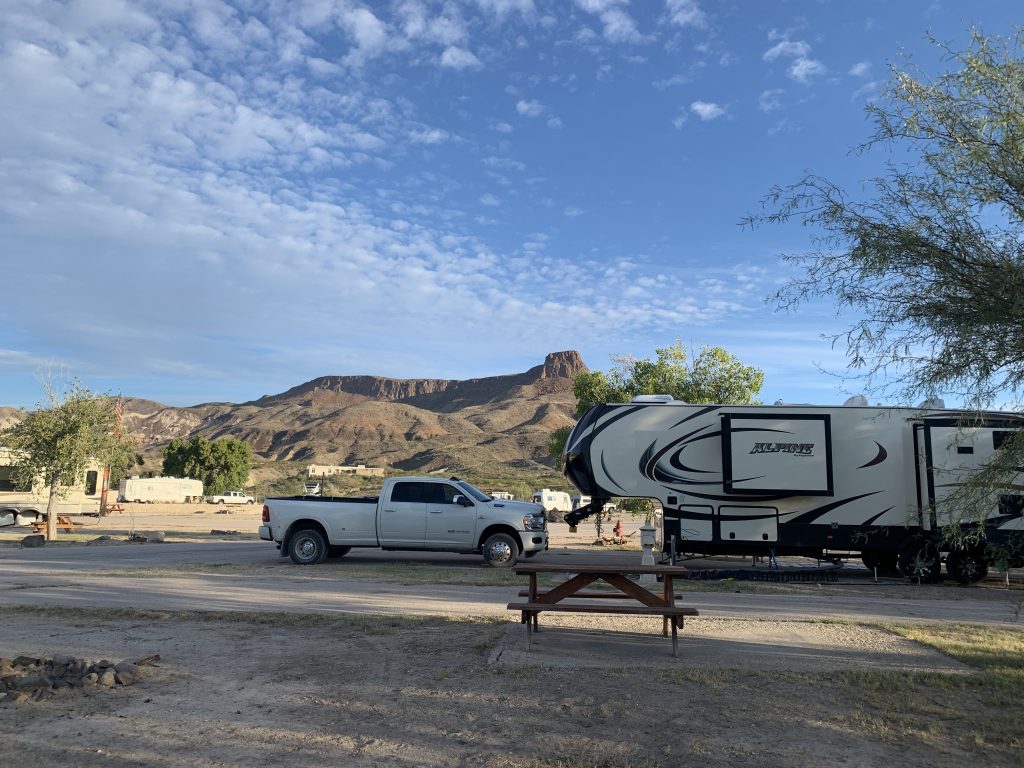 They have a rudimentary map to the trail head in the office, so we started with that.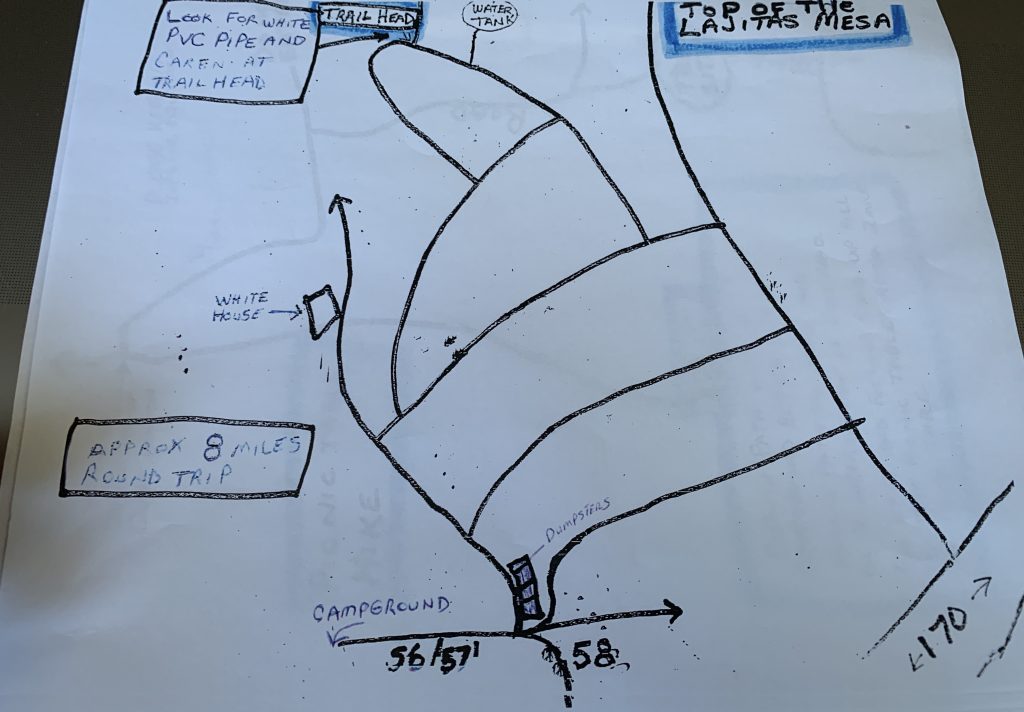 We took off running to the trail head, about 3/4 of a mile, then up a single-track path for another mile and a half or so. The first two miles climbed 825ft. After that mile and a half, the trail turned to an overgrown, fairly broken up path that had several unmarked and/or poorly marked sections. We gained another 492ft on the way to the top. Total gain for the entire run was around 2000ft.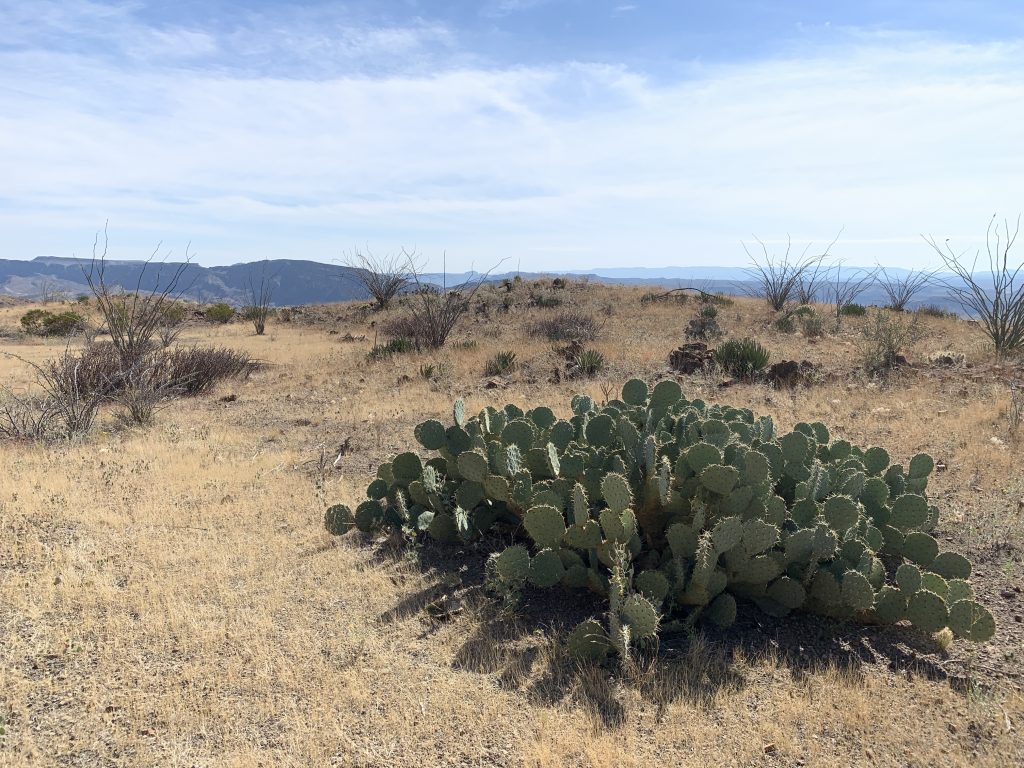 The trail covers several different types of terrain, from rocky climbs to grass fields only broken by cactus, and has some great views. We ran past a switchback that wasn't marked well, and went about half a mile out of the way looking for the trail before turning back and finding the path.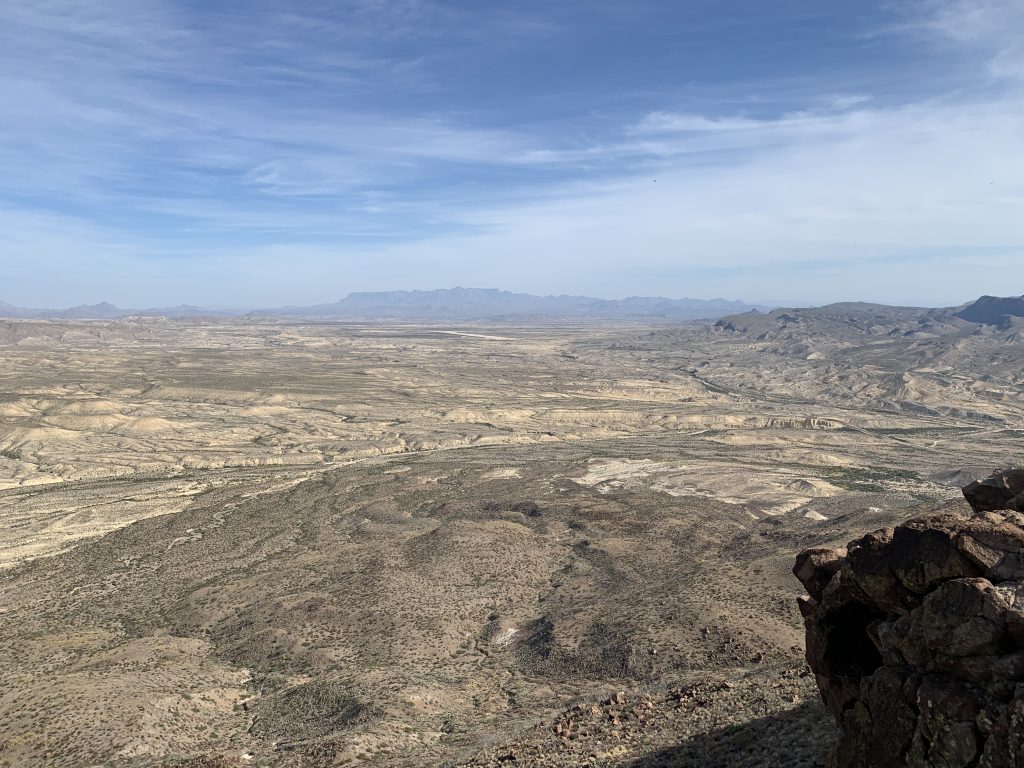 The backside of the mesa has a lot less going on than the side facing the RV park. Most of the land back there is still raw and not broken up by man-made structures.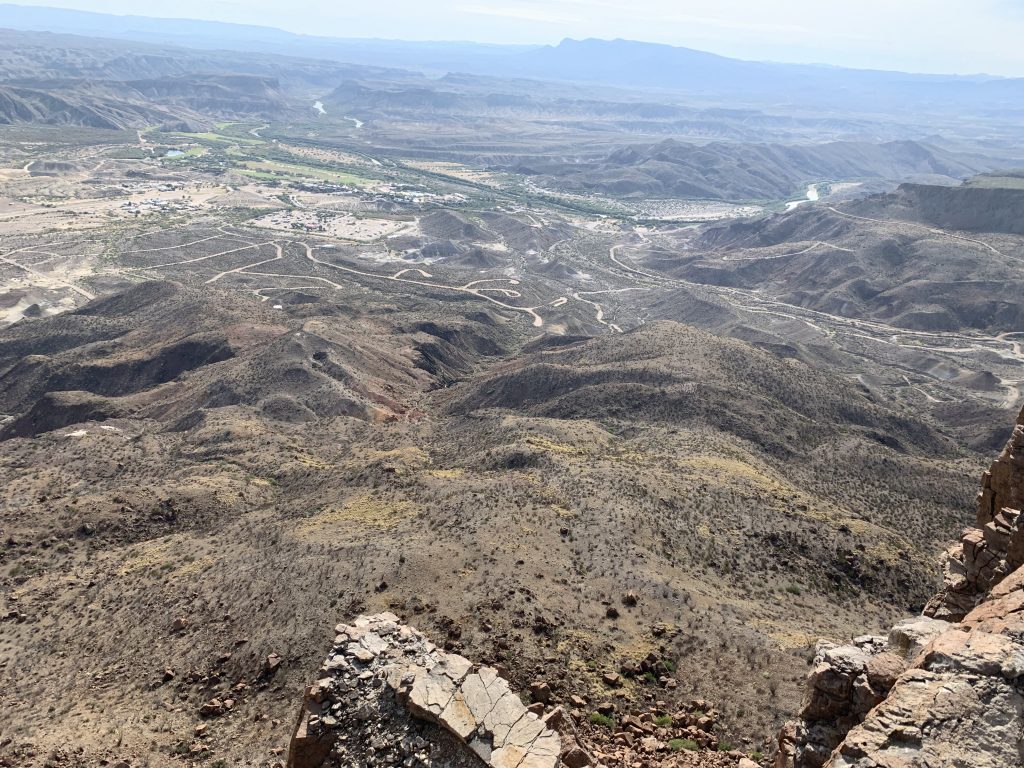 We signed a logbook at the top. If not for the obvious lack of trail use going up, we'd have been surprised by the lack of entries which date back to early 2018. The round trip was around nine miles, and we ran another mile at the bottom for an even ten.
Skip back to main navigation