We closed on the house Friday afternoon, but due to the weekend had to wait until this morning for the funds to clear. Now that they've posted, the sale feels official. I spent the morning turning off utilities, arranging various refunds, and paying various final expenses. The money that was going towards the house payment, taxes, insurance, and utilities will cover more than twice what we're averaging on site fees. A lot of people state that selling a house and moving into an RV saves less money than you anticipate, but in our case, it looks like we'll actually save quite a bit more since we've already been paying for the fifth wheel, insurance, and upkeep for several years and those aren't new budget items.
We spent Friday walking around Ruidoso, browsing the local shops and eateries. We're still waiting for a blanket of snow to fall on the area so that we can go sledding or perhaps skiing, but the weather hasn't been cooperative until today. It's raining here, but supposedly snowing up on the mountain. Aside from a few visits to the local towns, we haven't been doing a lot of touristy stuff, instead laying low and living life as usual. We found some neat art installations and lots of interesting goods, but it's a lot easier to walk away empty-handed when you have to consider the available space in a fifth wheel RV you call home.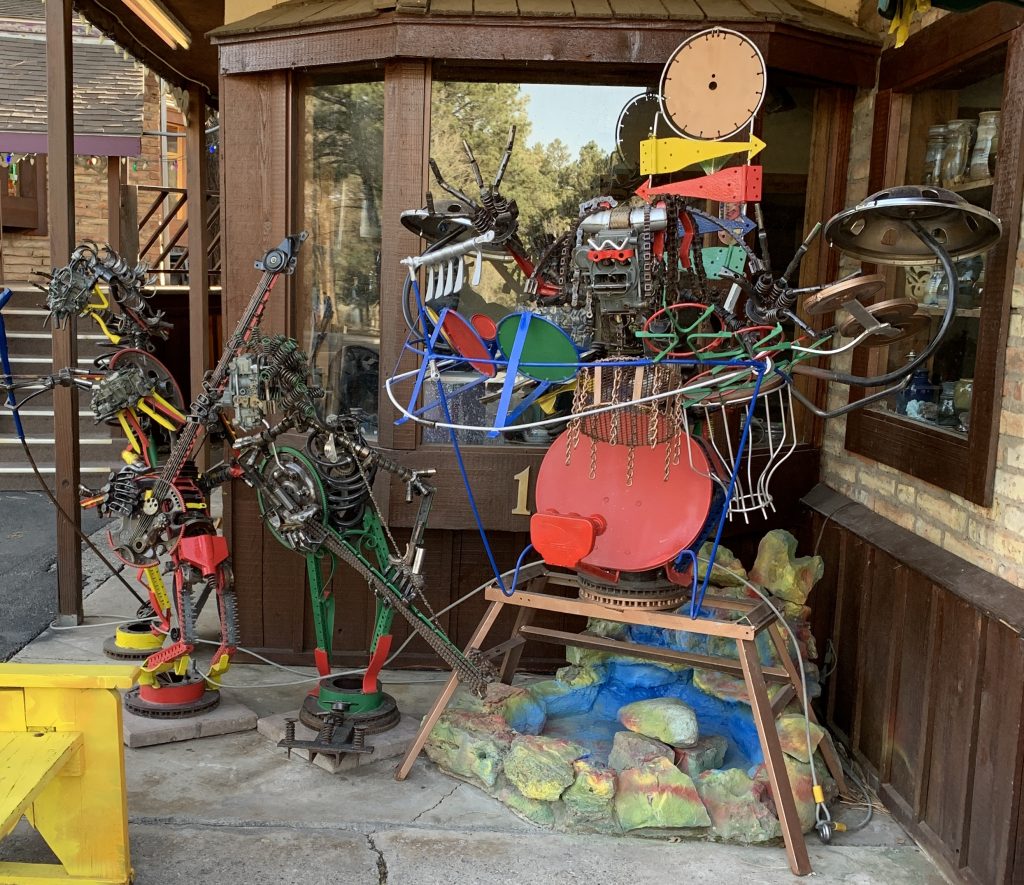 I had a lot of unused vacation stacked up, so my official holiday break will begin this Friday. We'll spend the remainder of the month catching up on White Sands National Monument, Roswell, and other places, since I'll be off work.
We've been running a lot on the BLM lands around the camp, where I topped a little over 36 miles last week. I found an abandoned house in the desert that has a lot of fascinating life left behind – clothes, books, stuffed toys, boxes and boxes of bills – all dated 2001 and prior. There is a pottery studio in a shed out back with half-finished work. Lots of old farm implements, engines, and car parts (including a 1940s International truck cab) rusting in the yard.
It looks like it may have been a really nice home at some point, and sad to see it left to the elements like it is. It's fascinating to see what all was left behind and how it's being reclaimed. That actually reminds me – a great book worth reading, if you haven't come across it, is called World Without Us, by Alan Weisman. If I recall correctly, the author interviewed experts in various fields about how the earth would fare if we suddenly disappeared. I'll have to add it to the re-read list.
We picked up a few pieces running gear during the Black Friday sales, but the one thing I want to rave about is the new backpack I bought. A while back I purchased a Salomon Adv Skin 12 pack, which I was impressed by at first. Over time, I've had several of the small plastic clips and snaps break, so I decided to see how the Arc'teryx Norvan 14 pack fits, with the option of returning it if I didn't like it. The Norvan 14 caught my attention because everything I've tried from Arc'teryx has been extremely well designed and impressive, and because it uses more traditional and robust buckle-style clasps and some cleverness to require fewer of them. I have about ten miles with it so far, and really like the fit and comfort of the pack — it'll be replacing the Salomon as my staple and won't be returned.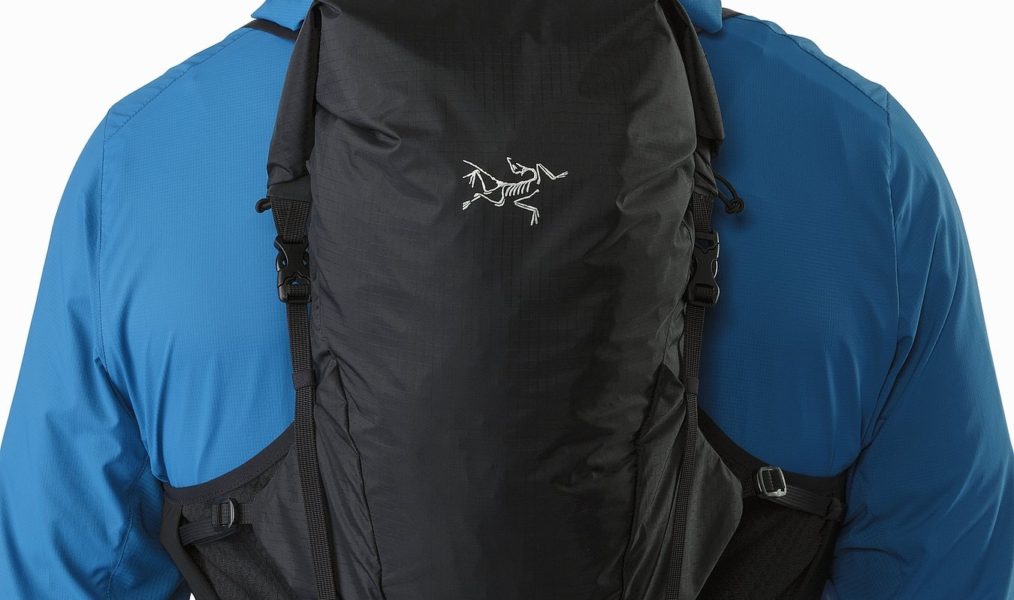 With winter now in effect and temperatures swinging drastically between the base and the top of the mountain, frequent trips between both, and having running vs everyday jackets and coats, we have quite the active rotation of outerwear right now. We picked up some 3M hooks and stuck them to the wall of the half bath downstairs, and it now doubles as a coat closet. If we add camping gear to the mix, I am now eying the upper reaches of the room with its very high ceilings as an area to store sleeping bags and other gear.
Skip back to main navigation