White Sands National Monument
We went to White Sands National Monument over the weekend, and thoroughly enjoyed the trip. When you enter the park, there is a roughly 8mi long road that takes you back into the grounds. About half of it is paved, and the other half is hard packed sand that is still easily manageable by just about any car in dry/warm conditions, like we met with on the day we visited. Winds were fairly still when we arrived, but picked up significantly over the course of the few hours we spent out on the sand dunes.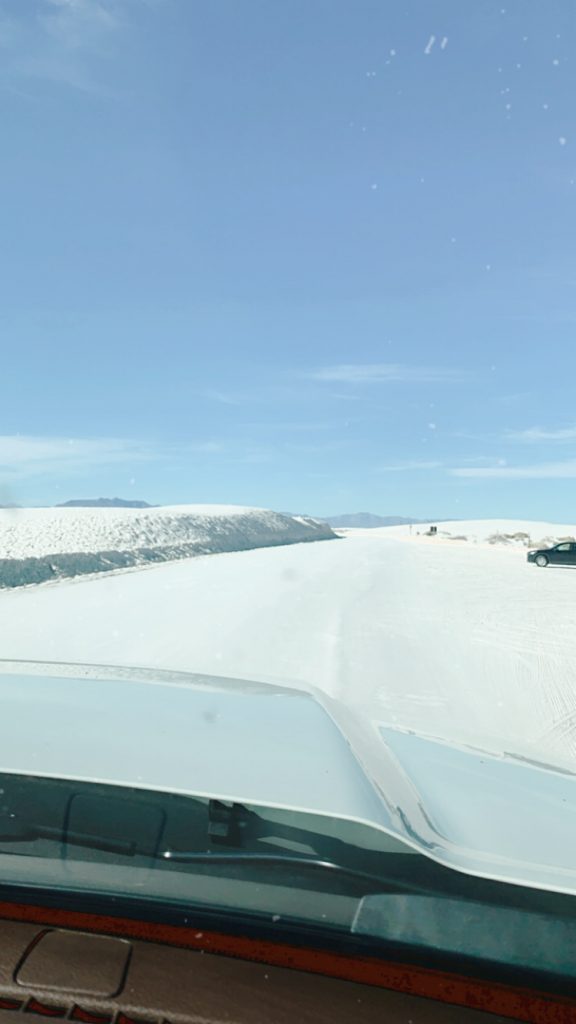 The drive itself is really neat – if going by appearance alone, you'd think you were driving on fresh snow.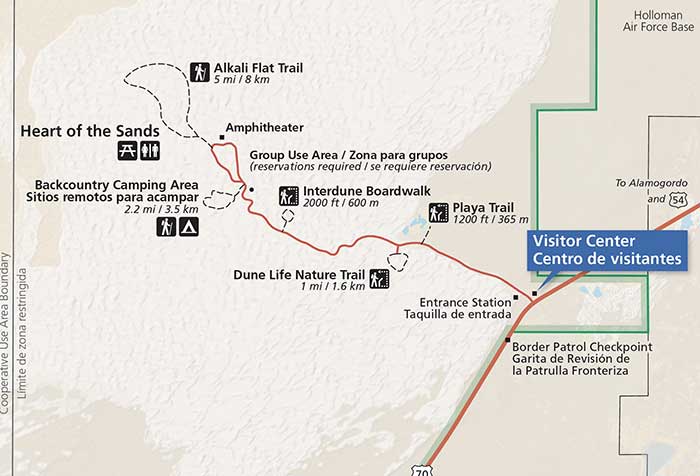 We drove back to the Alkali Flat Trail and started to walk it, but left the trail after a couple miles when we found some nice hills to sled.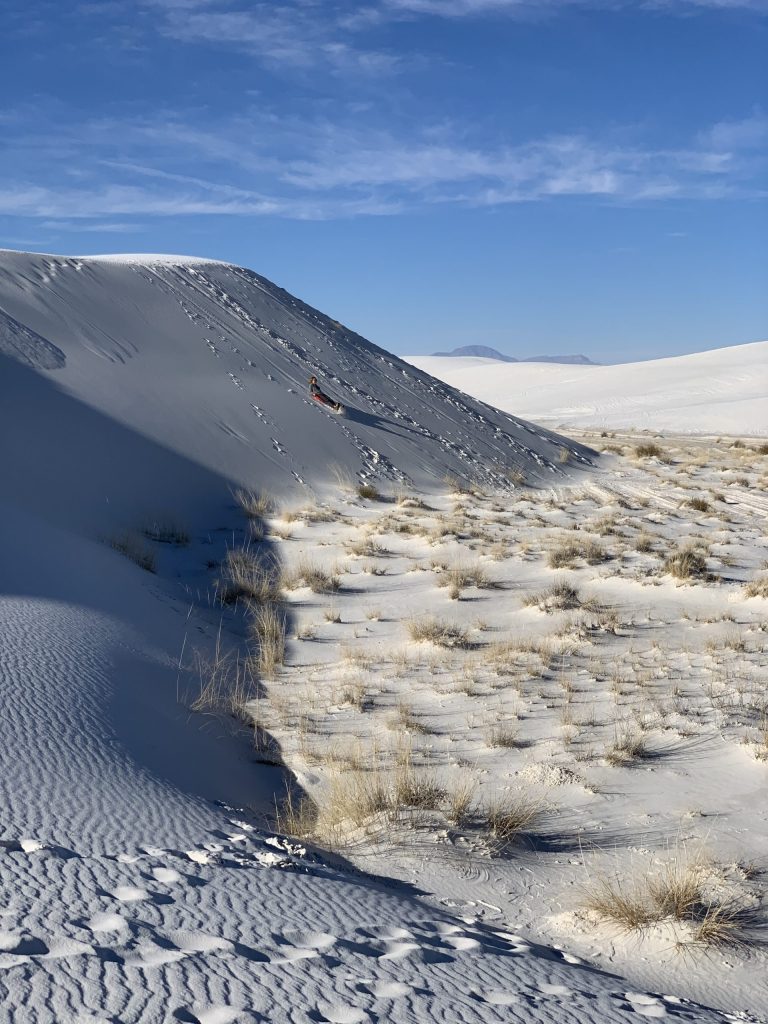 We went from hill to hill and tried several, gathering some amazing pictures throughout the day.
They seem to have put a lot of work into a "Boardwalk", which is essentially a nicely constructed aluminum and composite bridge that heads out into the sands, with sign posts explaining history, natural occurrences, wildlife, and plants that are present there. I think by the time we got to it, we were done taking photos and ready to get to the next part of our day, but it's really worth checking out.
We might make another short day trip out of the WSNM. I noticed that they have primitive backcountry tent camping permits, and bet that it would be really amazing to see the stars from out there at night. We need to pick up some backpacking gear so we can make short little side trips like that, assuming we can take or find accommodations for the dogs. In this case, camping is only a mile off the road and they are permitted, so we would be able to take them.
Skip back to main navigation