We left for a hike into the canyon today, but ended up scouting the area for free sites to come check out in spring once we're set up to boondock. There are a massive amount of free camping sites in the area, and thanks to Campendium, we know where a lot of them are.
Quite a few of the roads leading to the sites were closed for the winter, but we headed down a few of the open forest and fire roads. With all the recent snow, and snow melt, a lot of the ground was soft and rutted from other visitors and not ideal for dragging a heavy trailer through. Later in the year that won't be an issue. Despite that, we still found some nice sites that would be accessible today, and found a few people taking advantage of them.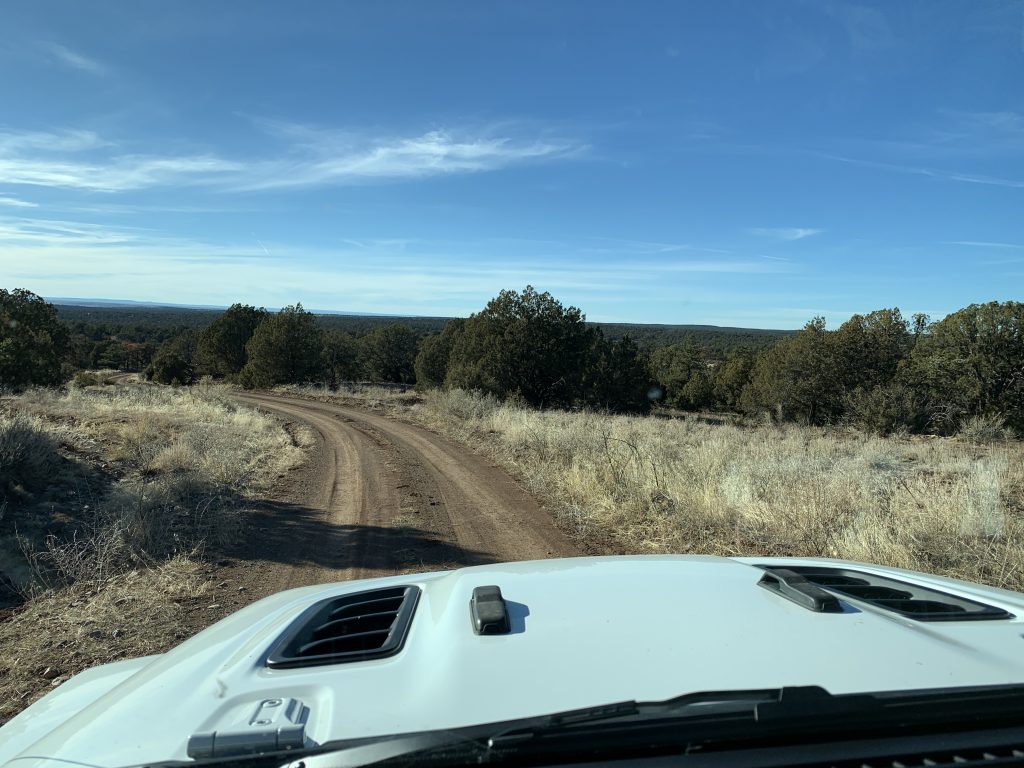 We ended up finding a few geocaches while we were out, and lost track of time in our searches, running out of daylight for our planned hike. That gives us all the more reason to get back out here. Tomorrow we'll be working to get the solar panels mounted on the roof.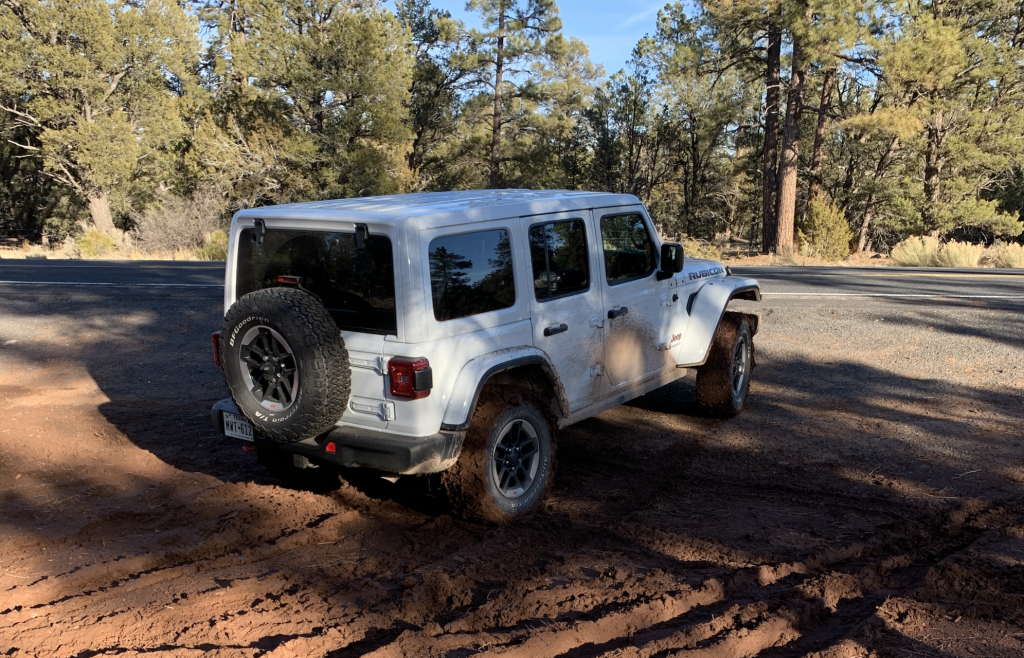 Even though we didn't get to go on a hike we found some great camping to come back to, had some fun driving the Jeep on some of unpaved "at your own risk" roads, and tracked down a few geocaches.
Skip back to main navigation