I just completed another phase of our boondocking prep, so now we're almost done with all the upgrades I had planned.
Regarding solar, I have ordered another battery and am going to pick it up next week. That'll give us 15.2kWh of 48V storage and 225AH of 12V storage.
I upgraded the water pump to a high volume unit and replaced some hoses and fittings. One of the fittings was a toilet fitting we noticed had a small drip just once or twice a day, but we didn't want it to get worse. I had to buy a pex crimper and ring, as well as a brass valve, and picked up some spares to have on hand. Pex is neat – I should have bought the tool to have on hand a long time ago.
Our tank valves have leaked on this RV nearly from day one – before we left on this adventure, I replaced the seals in the valves but it didn't seem to help for long – they began leaking again within a month. I knew this was a possibility as the reviews for the Bristol cable valves used in this rig are dismal at best, and most people who have replaced them with Valterras consider it a very worthwhile upgrade. Instead of cheaping out and just replacing the seals, I replaced the entire assemblies and went ahead and moved to electric. This means that I no longer have to crawl under the slide to reach the downstairs grey tank pull.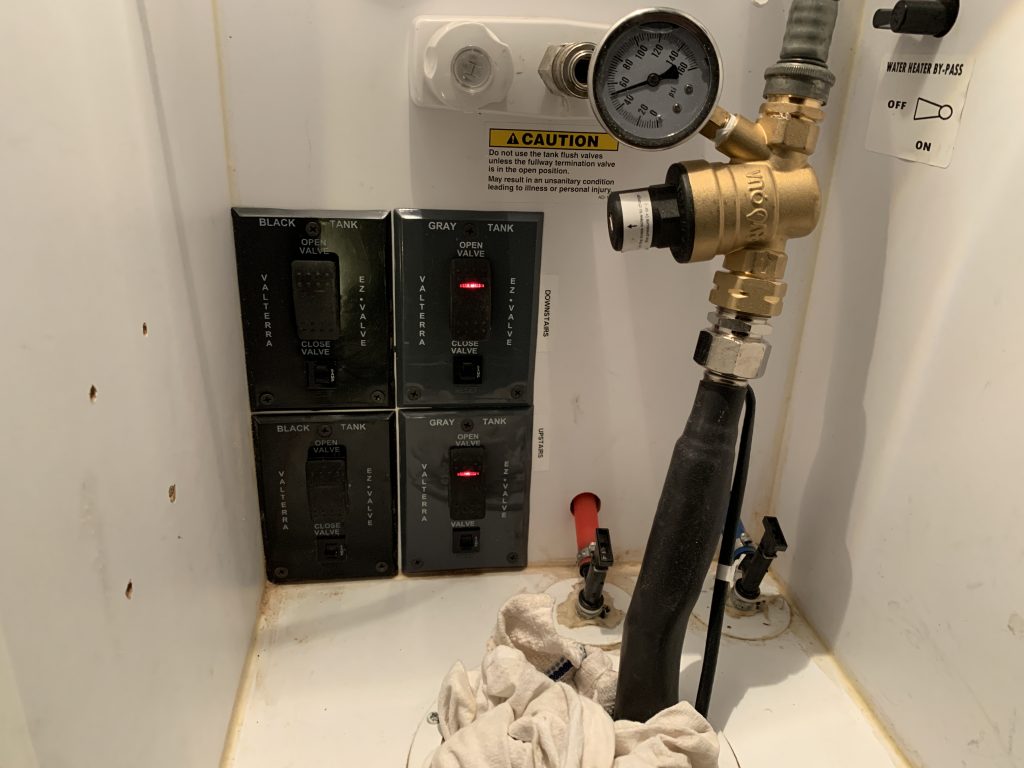 The new electric valve controls are all neatly fit into the wet bay, in one convenient location. I had to extend the wires a bit, and it was a struggle to get the new valves in the downstairs tanks, but there haven't been any leaks in two days of testing.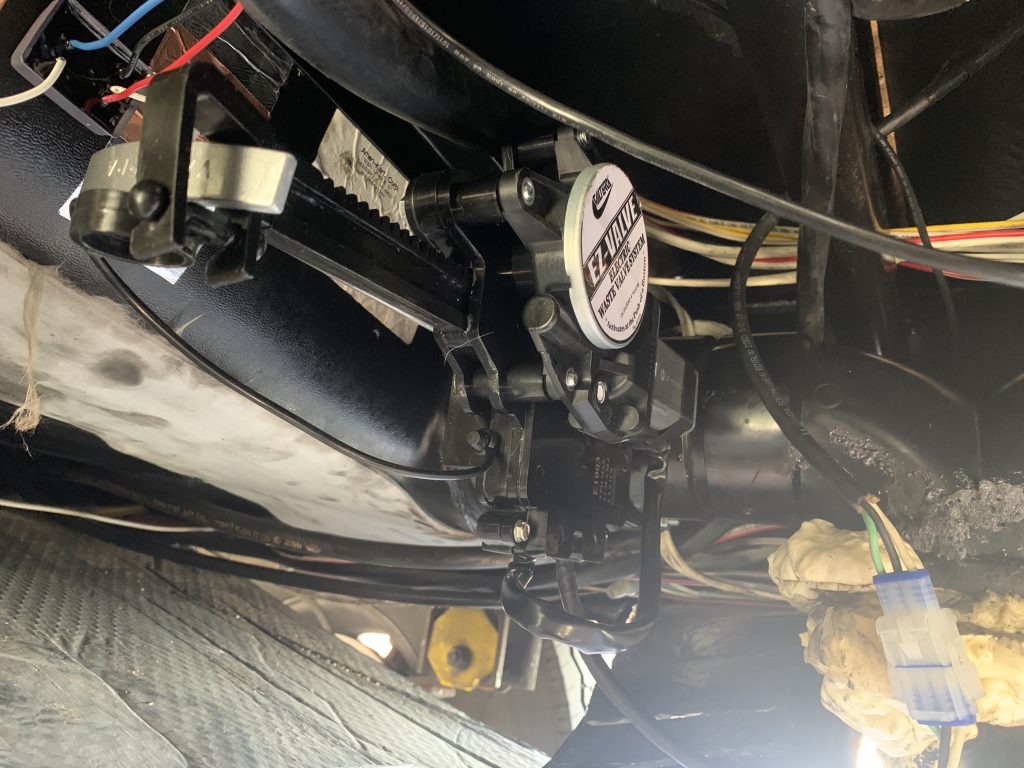 While I was working on the tanks, I added external level sensors that can be calibrated to provide exact percentages. Since they're outside of the tank, they can't foul up with debris and oils on the inside.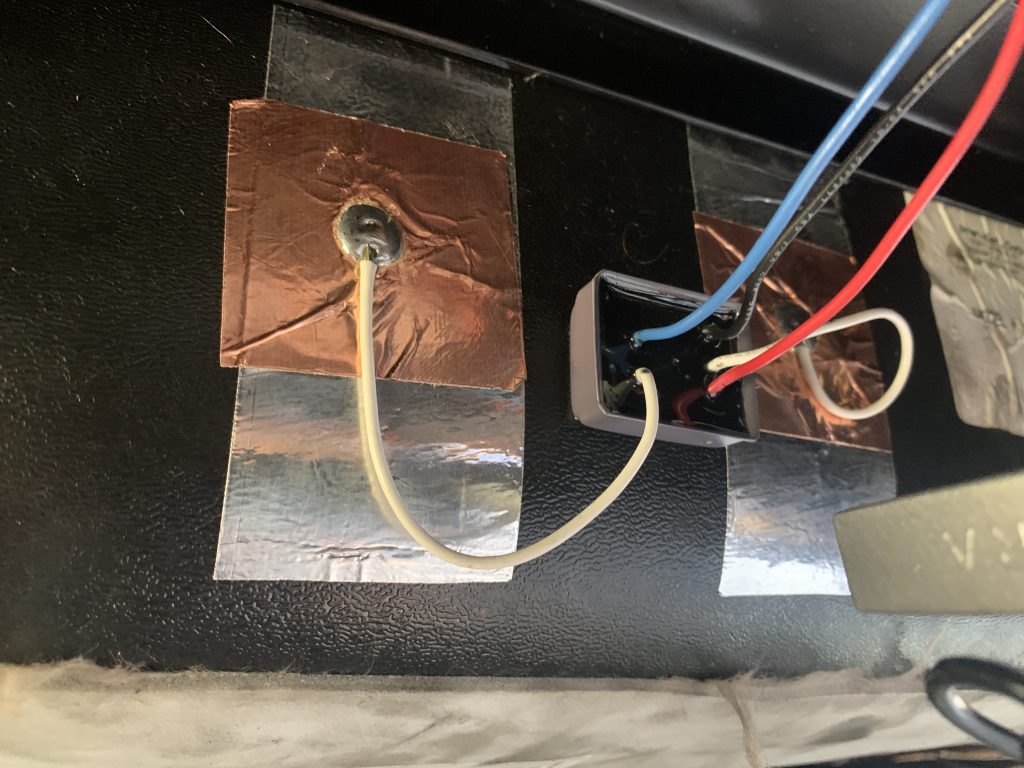 The install required running several wires in addition to gaining access to the tanks, which are embedded above the insulation and coroplast on the bottom of the trailer.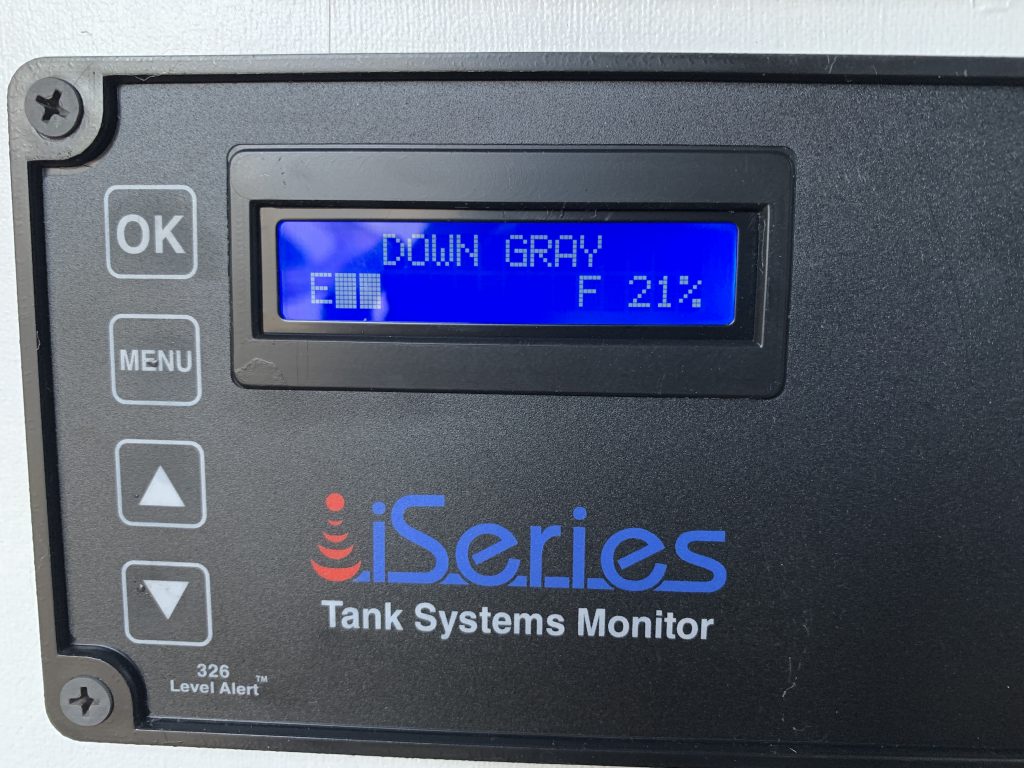 I love the resolution/insight that it provides – that will definitely make gauging tank usage a lot less stressful when off-grid.
Skip back to main navigation