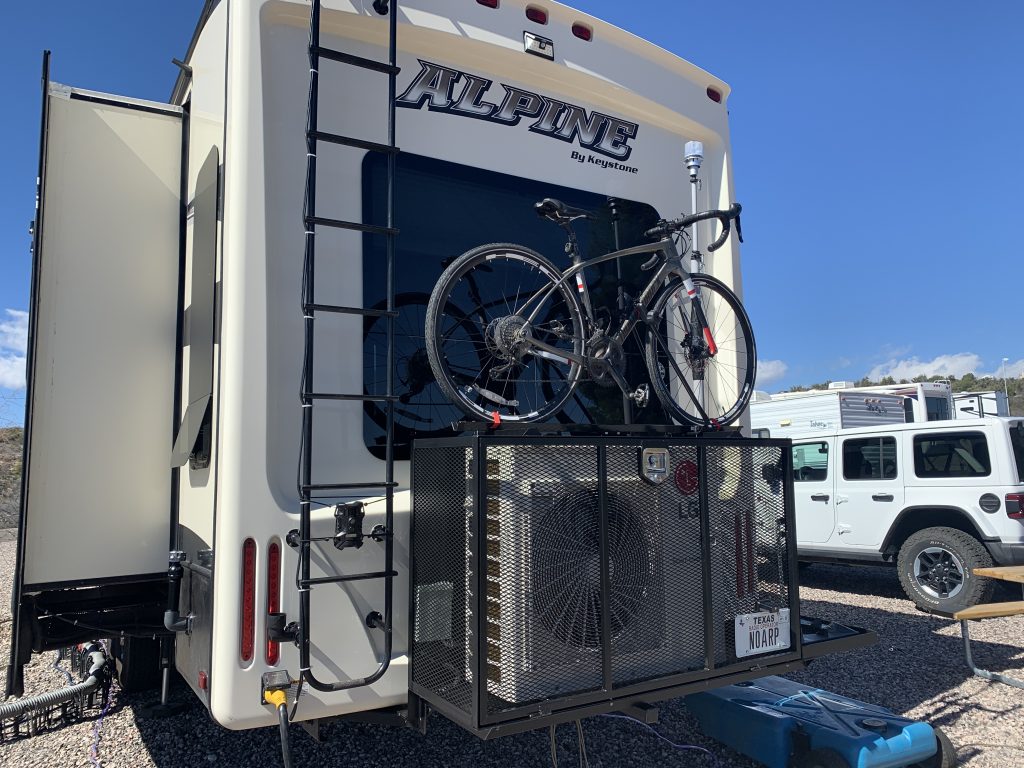 I've been working on the AC project, and a few other projects, over this week, as parts have trickled in from Amazon and other vendors.
The rack is on, the condenser unit mounted, indoor units mounted, line sets ran and connected, and electrical connected. As I'm writing this, I'm waiting to see if the vacuum holds on the lines. Assuming they don't leak, I'll be able to turn up the system tomorrow. I found a leak earlier and believe I fixed it, so this is the second test.
The cage is going to be very versatile, and one thing it provides is a mast mount in the form of some 2″ ID sleeves on the rear-right corner. I'm working on another project that requires this – an elevated log periodic antenna set (MIMO) for better 4G/LTE Internet connectivity. I also grabbed another 30# propane cylinder and arranged mounting on the shelf to the right of the cage.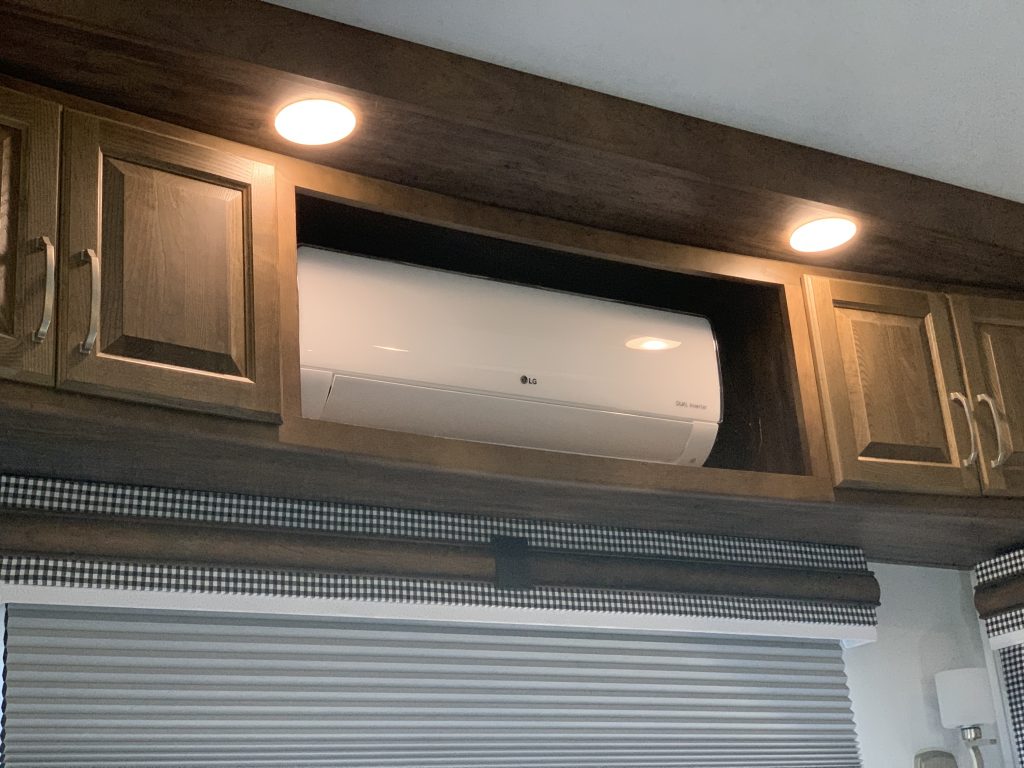 I think the living room unit turned out well, as did the bedroom unit.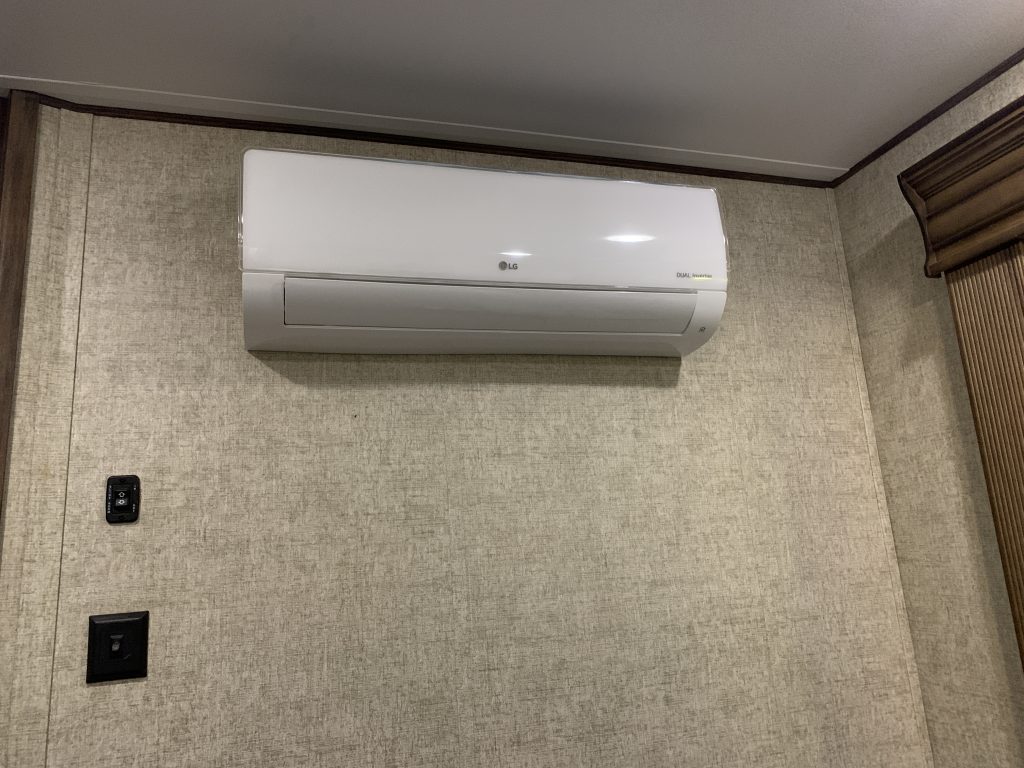 Skip back to main navigation