We paid a lot of money for the fancy carbon fiber mast, but had issues with it rotating at the seat clamps. Since that makes it impossible to use (without major mods) with a directional antenna, we're returning it.
I went to Home Depot and ended up picking up some 1-5/8″x8′ chain-link fence posts, and two top-rail sleeves. I used some spare bolts to permanently mount the sleeves into the ends of two of the poles, drilled holes for D-pins for connected poles, and cut off 4′ from the top pole for a total of 20′. I am using a self tapping screw in the 2″ sleeve in the enclosure to pin the pole in place and prevent it from rotating, without having to drill into the pole itself.
It turned out really well and far more stable than the carbon fiber mast, at 15% of the cost.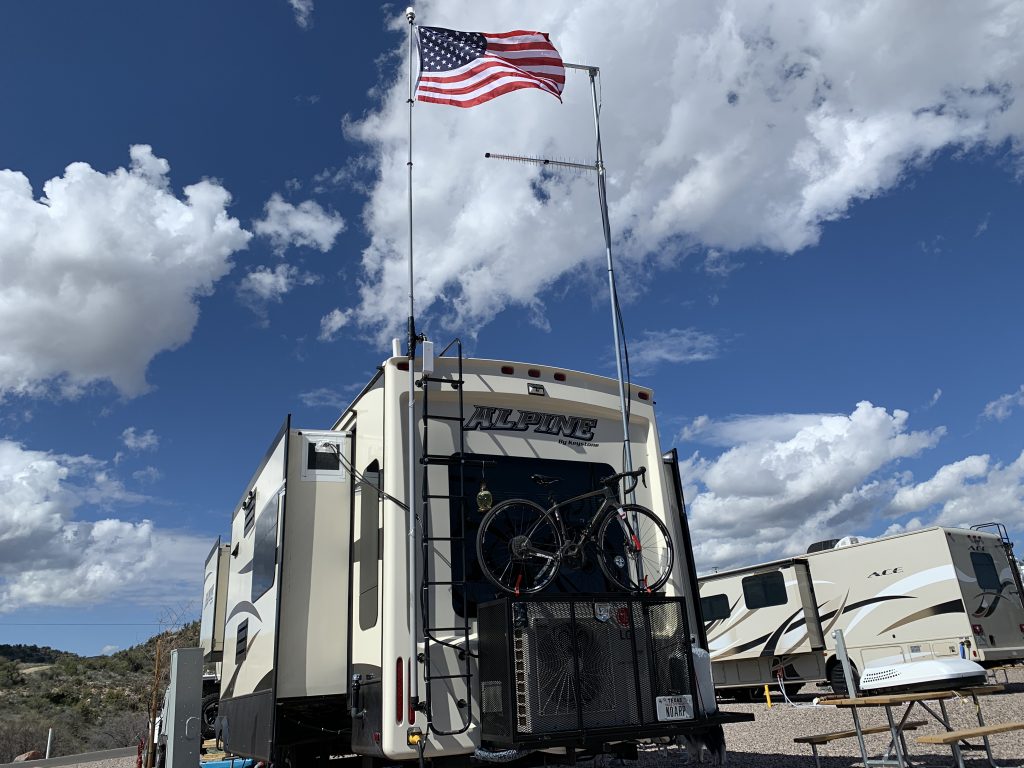 Skip back to main navigation