Our last post briefly covered the installation of a Sani-Con Turbo 400S unit on our fifth wheel, and I concluded the post with a few complaints about the factory design.
I've made a few modifications to the unit that make it a better fit for our needs. The first step, as I mentioned in the last post, was an order at Home Depot for a ball valve and barb connectors, so I could add a shut off to the hose end. After that modification, the hose and nozzle would no longer fit in the box, so I initially cut a hole in the top of the box for more room.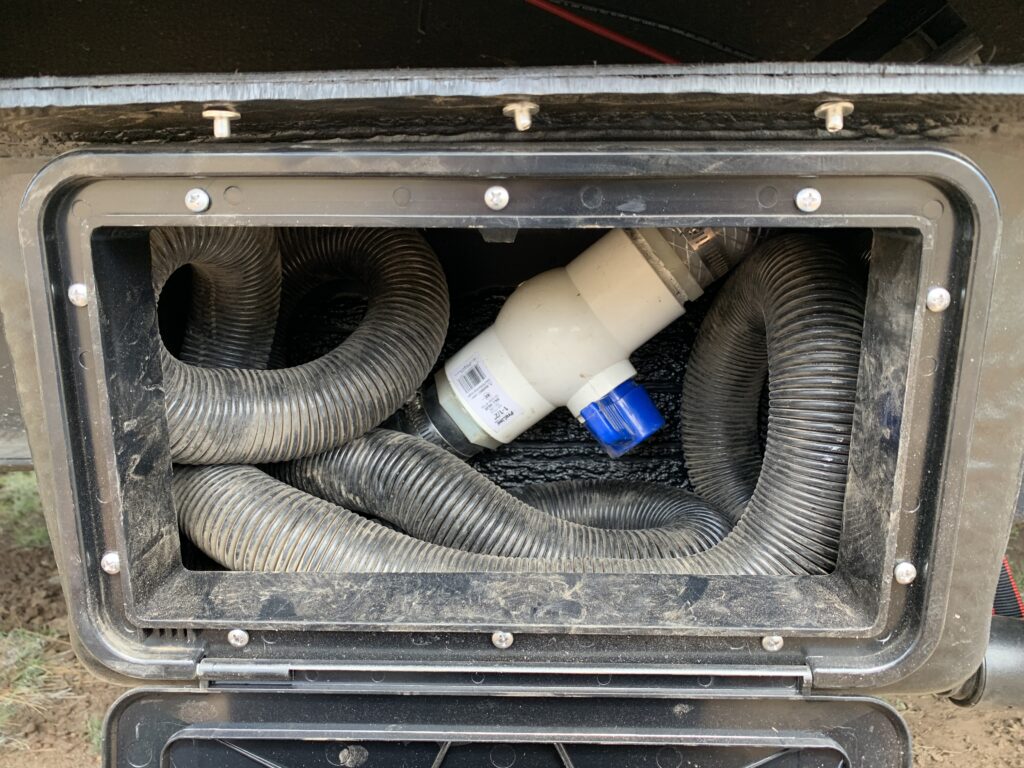 I wasn't thrilled with that solution, because that took a extra effort and getting on the ground to visually navigate the large nozzle through the hole in the top of the box, so I went to Tractor Supply and picked up some Cam-Lock fittings. The Cam-Lock fittings allow the nozzle to be broken down into two pieces, which has a few more advantages.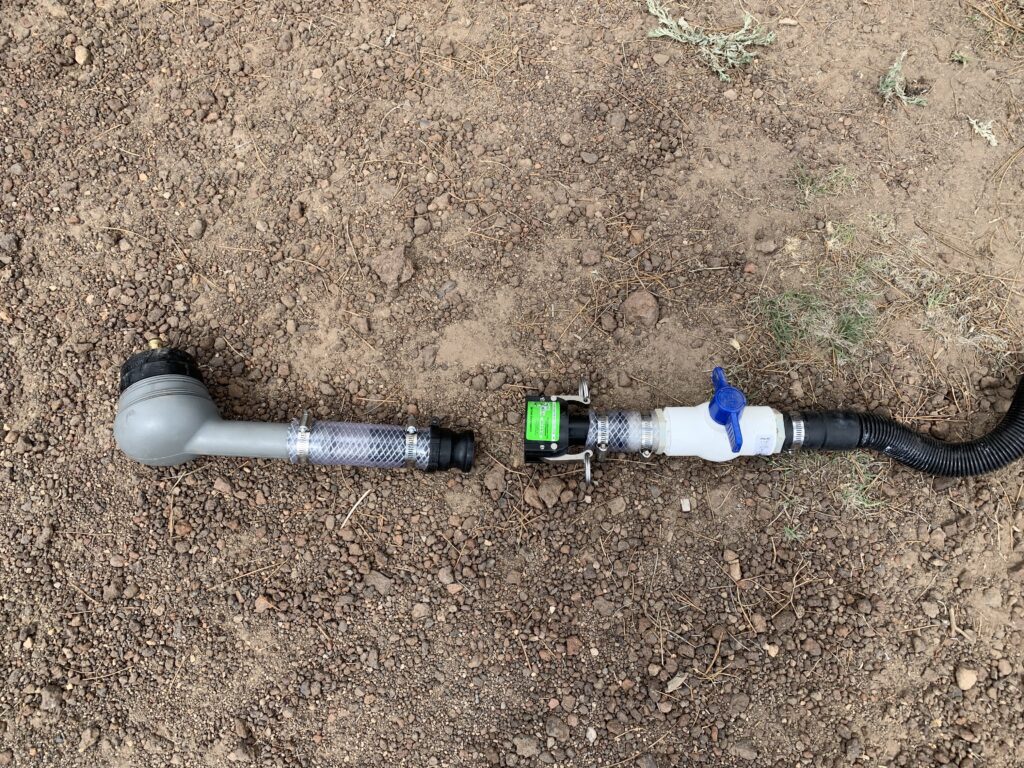 One of the main issues I found with the nozzle being permanently connected to the hose is that you can't thread it into a threaded sewer inlet, as you can't spin the head independently of the hose. Being that the nozzle is now a separate entity, I can screw the head into the inlet and connect the hose afterwards. This also means that I can store the head separately, mitigating the issue with the box.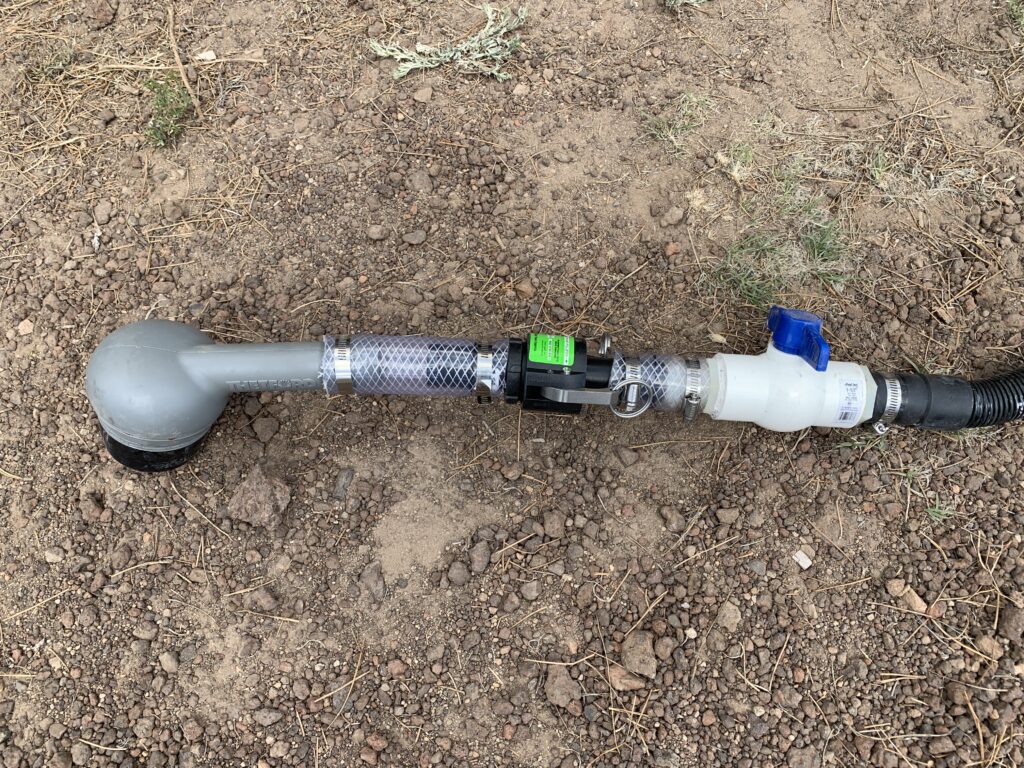 The hole in the top of the box is still somewhat essential to fitting the assembly, but no longer requires careful placement so can be done blindly.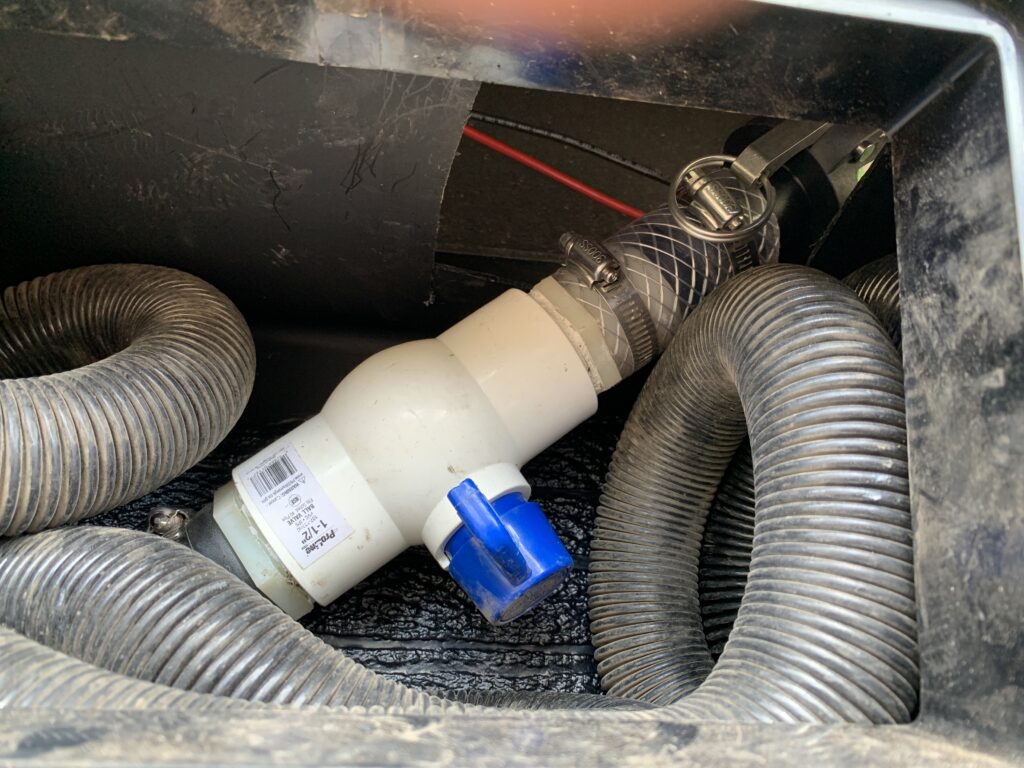 Since the Cam-Lock makes the hose modular, I decided to further simplify the process and make small nozzle that could remain attached to the hose in storage, that directly outputs to the quick connect fittings I use for the septic bladder.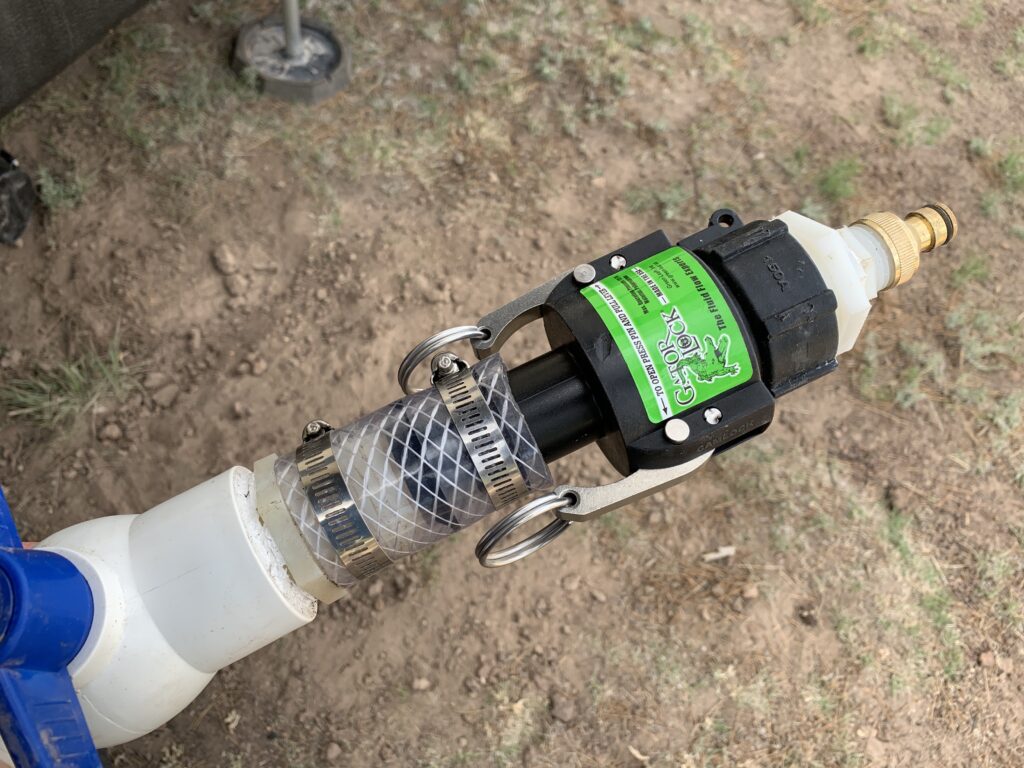 At the pump, I added a section of clear hose and used a scrap ratcheting tie-down to lift and support the hose assembly coming out of the pump to improve ground clearance. While not the most aesthetically pleasing, I wrapped most of the external components in black gorilla tape and used it to cover the labels, to make the entire installation blend in better while still being somewhat serviceable. It looks better in person because the camera picked up every single edge and overlap – less visible to the naked eye.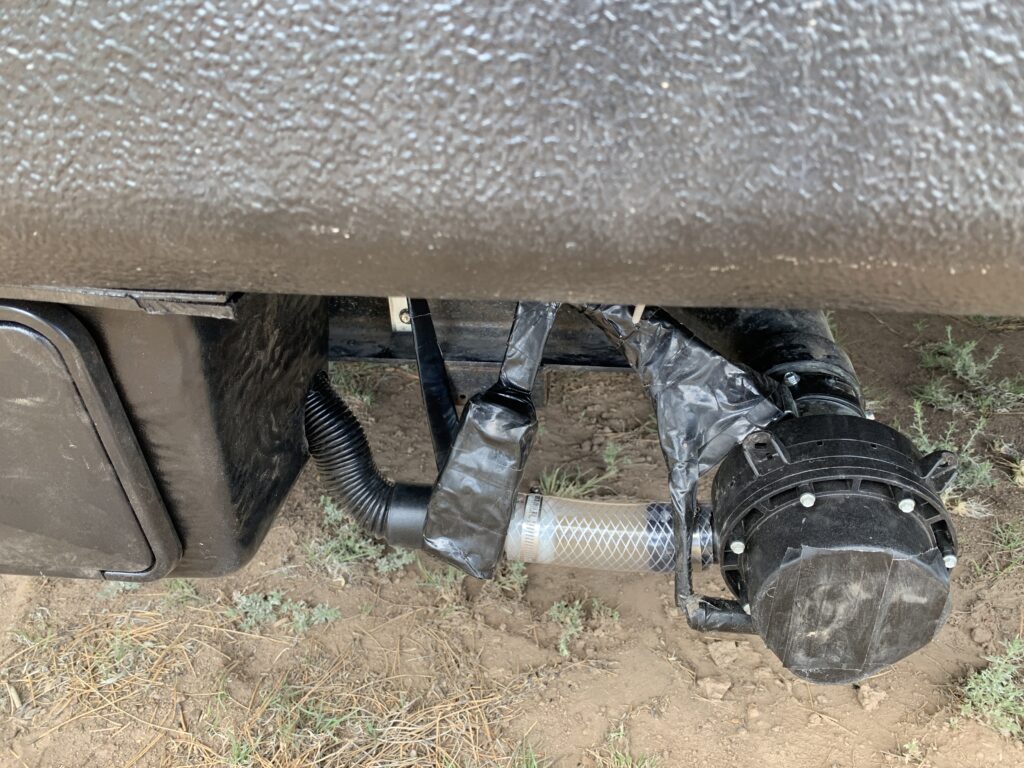 Several inexpensive modifications later, I've solved all the problems I had with the Sani-Con Turbo system and think that this concludes the series of waste management projects for our rig. So far I think the Sani-Con system is great, but the fittings aren't well thought out and need further attention (for almost all users, not just us) and the box they sell is poorly molded junk, which is unjustifiable considering the price tag.
Skip back to main navigation