We're boondocking outside of Laramie, WY, which is known for its wind.
We typically stake down our awning with corkscrew stakes, but couldn't get them into the ground here, so defaulted to 12″ nails in the rocky, hard packed ground. Those worked well in dry weather, but when a thunderstorm rolled through with high gusts and pouring rain, the ground softened up, and the gusts were able to yank the stakes causing the awning arm near the door to fold.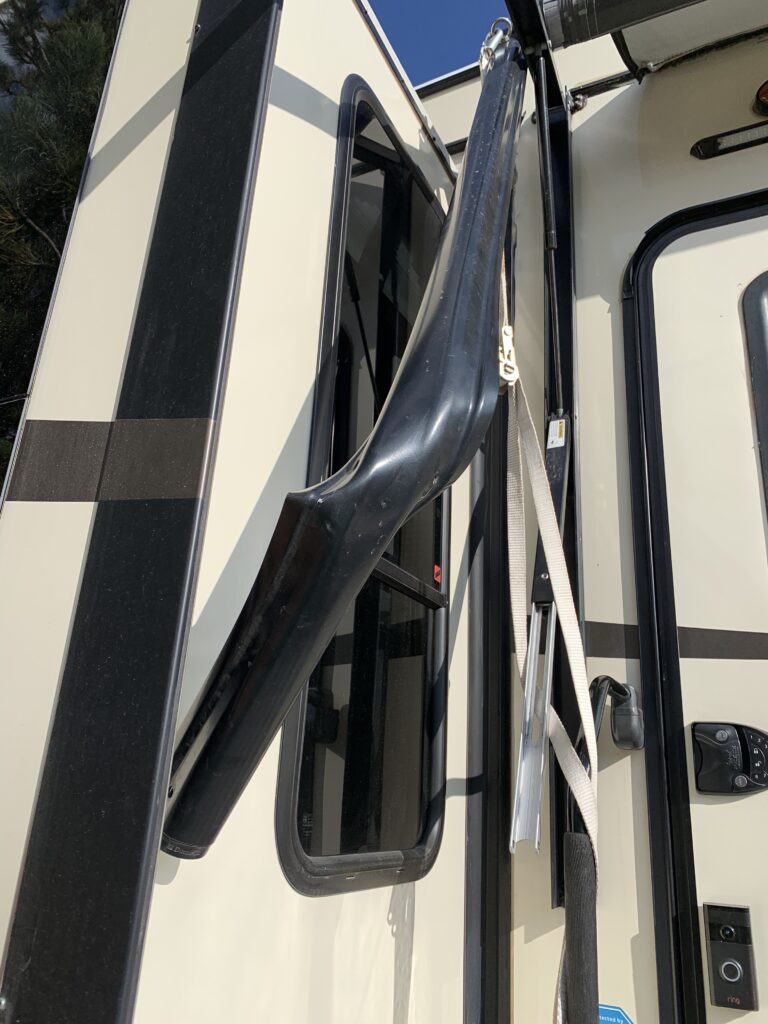 I disassembled the awning arm enough to get the awning closed, then took the above photo the next day once the storm had passed. I finished removing the awning arm and straightened it out using the relatively primitive tools I have on hand – a sledge, a short 2×4, a stump, and part of the trailer frame for a straight edge. After a fresh coat of paint, the expensive awning arm is saved and looks 90% as good as new.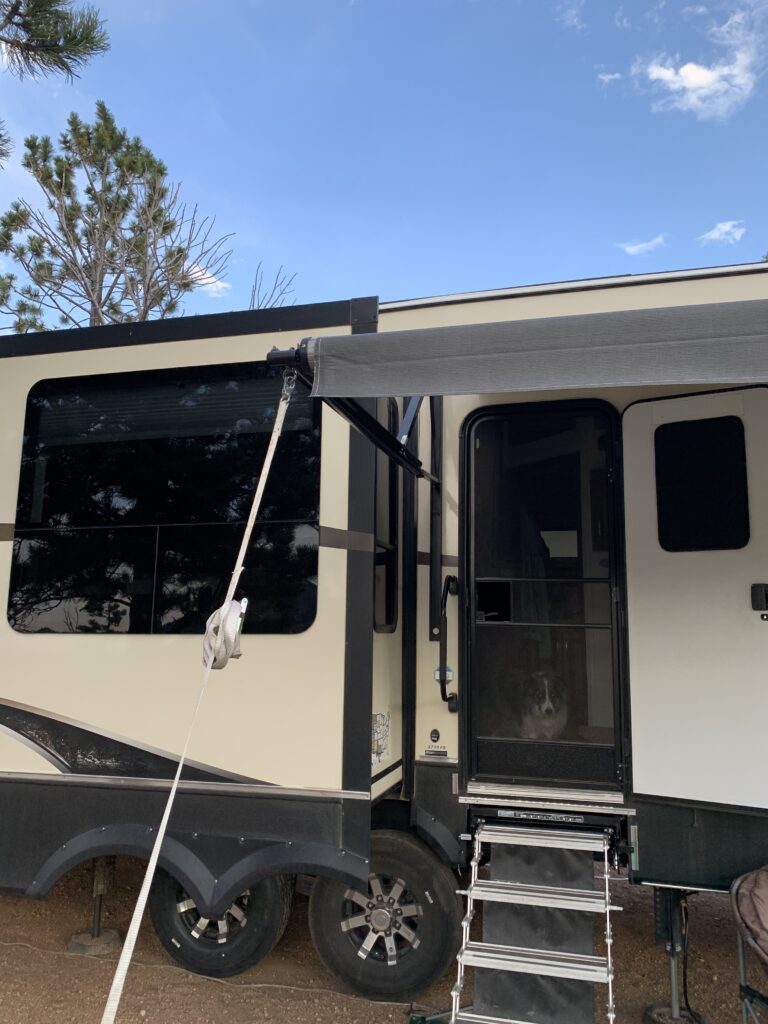 This time, with the ground a bit softer, we were able to get the corkscrew stakes into the ground. I'm going to add some bracing to the awning, as well as new material, in the near future.
Skip back to main navigation