We're Kelly and James, and are on a journey around North America with our three border collies (Violet, Maggie, and Max), while working full-time and living in a 39′ fifth-wheel RV and/or truck camper.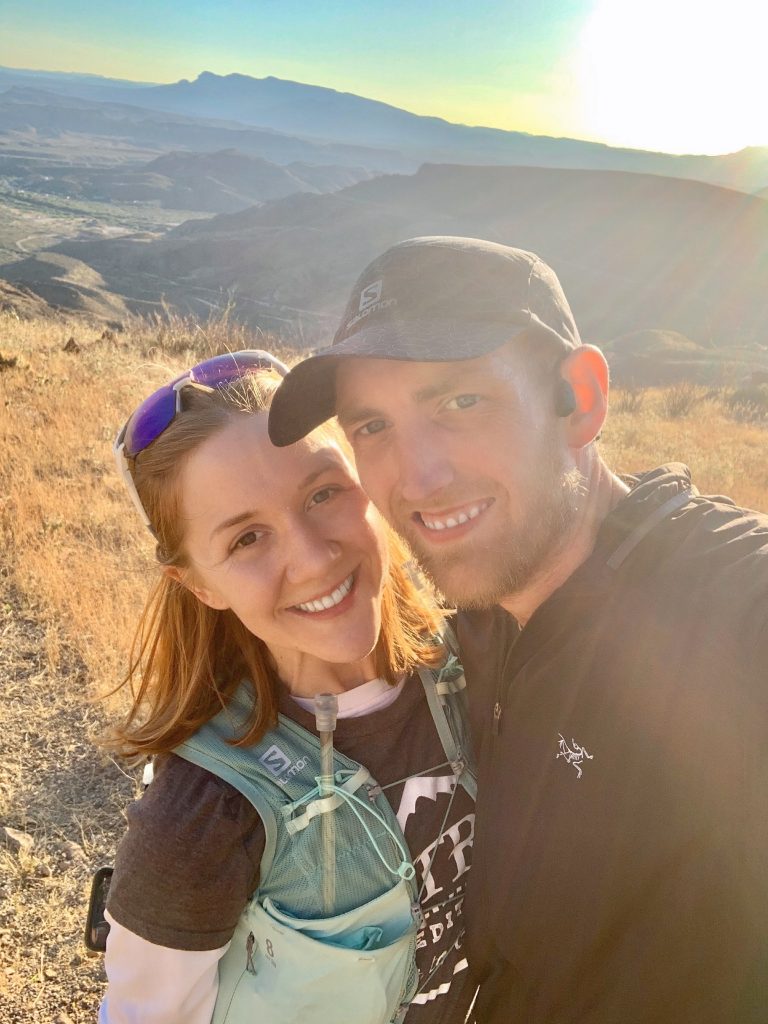 We purchased our first RV back in 2014 to work around health issues that made it difficult to travel, and skirt around the difficulty finding travel accommodations for three dogs. We've upgraded twice in that time and are now on our third RV. We've learned a lot over the years, about what is important to us in a rig, how we want to travel, and the things we want to see.
We listed our house for sale in October 2019 and hit the road full-time.
We added the truck camper in December 2020.
We are vegans, with our diet loosely based on NoMeatAthlete. That lifestyle has significant bearing on the decisions we make while traveling, from the way we eat, to the restaurants and establishments we choose to visit, to the items we shop for. We are avid trail runners and try to spend as much time in nature as possible.