Today has been an interesting day. For starters, we found the woodpecker who lived in the tree in our backyard on the ground this morning, covered with ants. We've watched him for months and enjoyed having him around. We're not sure what happened to him, but buried him along the back fence. Right after we buried him Kelly found a critically injured butterfly in our gazebo.
Work today seemed a lot busier than usual, but I guess part of that was me preparing to go on vacation next week. A few things went wrong that I would rather have not had to deal with, but regardless I was able to sign off by 5:30PM. Overall a busy, but not terrible day.
I ordered a grave marker for my grandmother a couple weeks ago that was supposed to be in production but I received a call today saying that the cemetery has been unresponsive and not granted the approval.
We received a call from the RV park we booked, Lake Hawkins RV Park, saying that they couldn't keep the reservation due to "maintenance". I get the distinct feeling that we were bumped in order to facilitate a group or something, and will be driving by to see for sure when we're in the area. If there is a RV in the spot we rented, there is little more I can do than leave a scathing online review, which I certainly will do. If they were honest and actually having to do maintenance, I hope it doesn't cause them too many issues having to close the park for several weeks during the holiday season. We're waiting on a refund which can take several days, but were able to find another park with a spot about twenty miles away (one we've already stayed at, too).
The repair parts for my Alpha Antenna arrived today, and the DX SR antenna they sent as an alternative to try. I didn't have good luck with TX with either antenna, but the DX SR is definitely the better of the two. Both were easily outdone by the Tarheel on my truck, which is odd to me, since they have so much larger elements. Overall I am disappointed with them, but will keep the DX SR because the options on the market are rather limited.
The replacement tailgate arrived today, damaged in one corner and the entire thing bent where it had been dropped by UPS. I had paid extra for two day shipping on it, and after calling the dealer and sending photos I didn't hear back before they closed. In fairness, it was 4PM when I called, so I expect it'll be taken care of and they'll issue a refund. I've bought from this company in the past and they've always made issues right. What they could tell me today is that there was no way they could get a replacement in by Friday, so I went to Amazon and ordered the same tailgate for $50 more (tax) and should have it, hopefully in good shape, on Friday.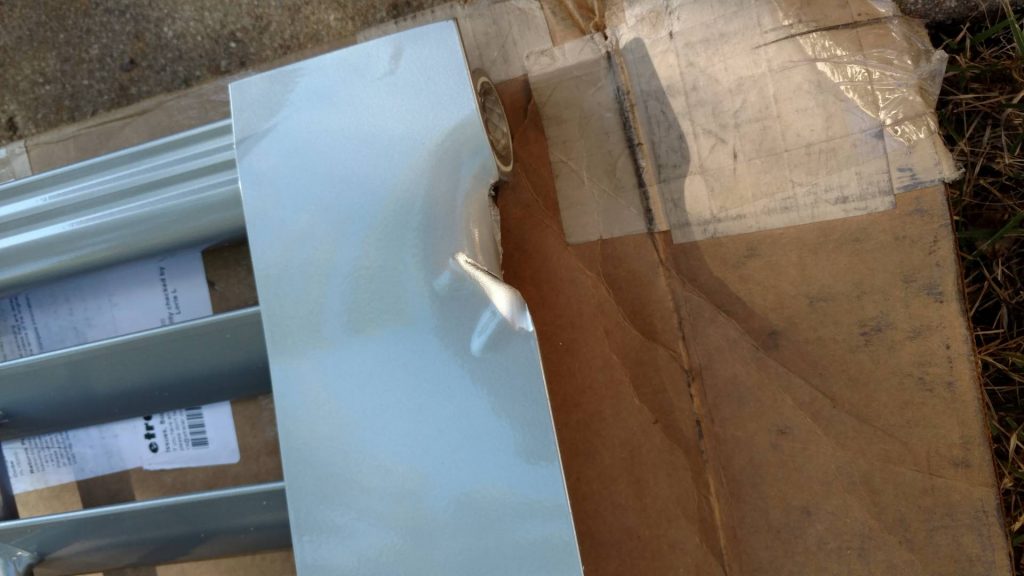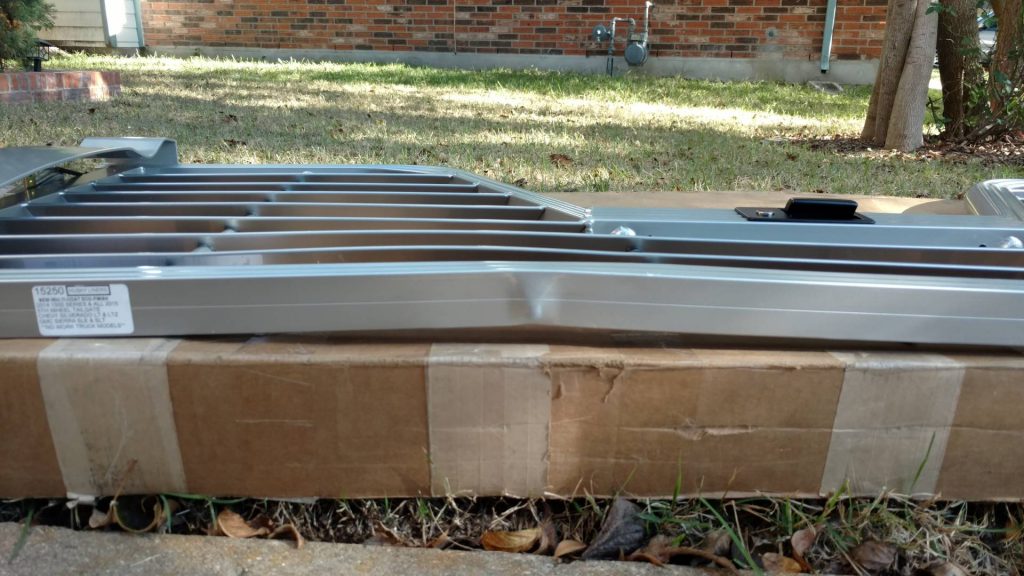 I called the warranty department for my Morimoto HID retrofit kit on my truck, and asked about getting a replacement ballast for my left headlight. Both fortunately and unfortunately, they asked me to perform a list of troubleshooting steps before they would approve the claim. What was supposed to be a ten minute check took all evening because the moment I followed their first step, both my headlights stopped working. I had to pull the air box, a ton of trim, some wires and more out to finally find the issue, a hard to reach loose connection that had pulled out. In good news, I tracked the issue with the one headlight (that was not firing about 30% of the time) not to the ballast, but a faulty relay. I had an extra relay left over from the ham radio install and was able to make it work, even though it isn't the same size so I couldn't use the original case. That gets me going for the next week at the very least.