We follow a plant based diet, and a fairly strict vegan lifestyle for health, ethical, and environmental reasons. Our diet is loosely based on NoMeatAthlete and NutritionFacts, with lots of additional recipes from Oh She Glows, Minimalist Baker, and various cookbooks.
Cookbooks
We have a rather large collection of vegan cookbooks, but have a couple staples we keep going back to. Those are the top row. The rest are a few of our other recommendations.

Supplements

We use three supplements, just to ensure that any gaps in our diet are taken care of.

Macro Tracking

We track all of our macros using Cronometer. We recommend paying for the Gold version ($34.99/year) because it removes ads, provides far more detailed macro tracking, the ability to share custom foods/recipes with friends, and supports the platform.
We used MyFitnessPal for a while, but after switching, find Cronometer to be better in almost every way. The only downside we have found is that the nutrient info database is smaller, since it does not allow user entries in the global database, but that means that the information is far more accurate. You can add items to your personal database if they are not in the global database, and share them with friends (requires paid version).

They provide Android/iOS apps as well as a comprehensive web interface.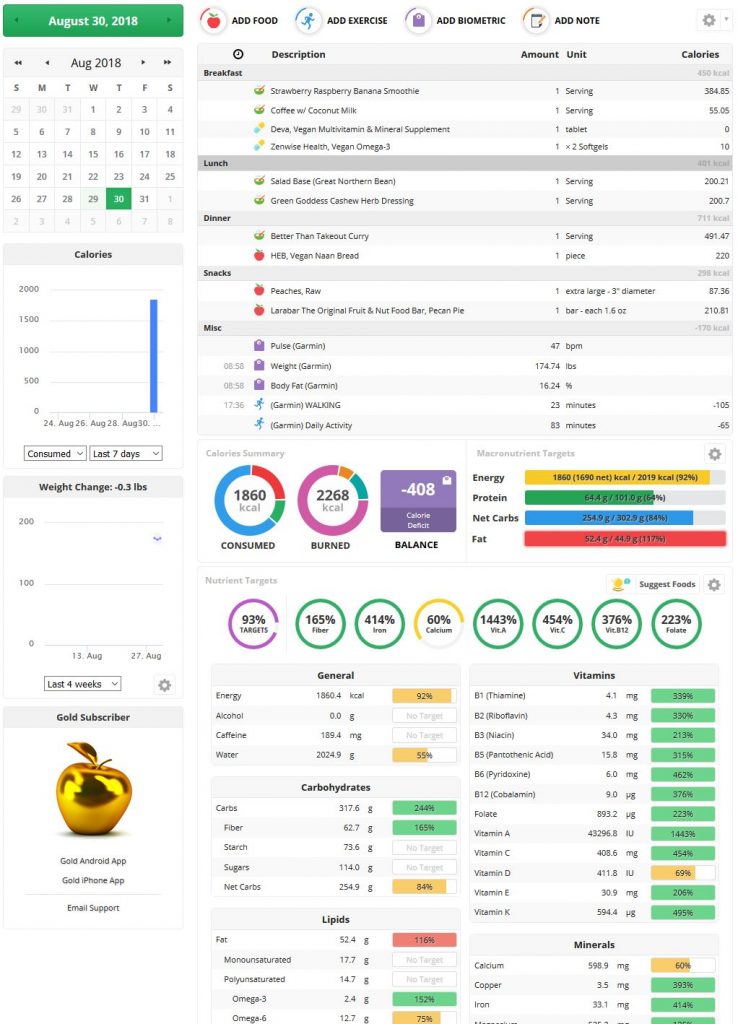 Skip back to main navigation