We purchased a 2020 Jeep Wrangler Unlimited Rubicon (JLUR) on December 20, 2019, as a second vehicle, for accessibility to even more adventures.
While the dually truck is a great tow vehicle, it can be a little cumbersome to maneuver at times and has the potential to limit what we can do. A small (by comparison), nimble, capable SUV is the perfect companion.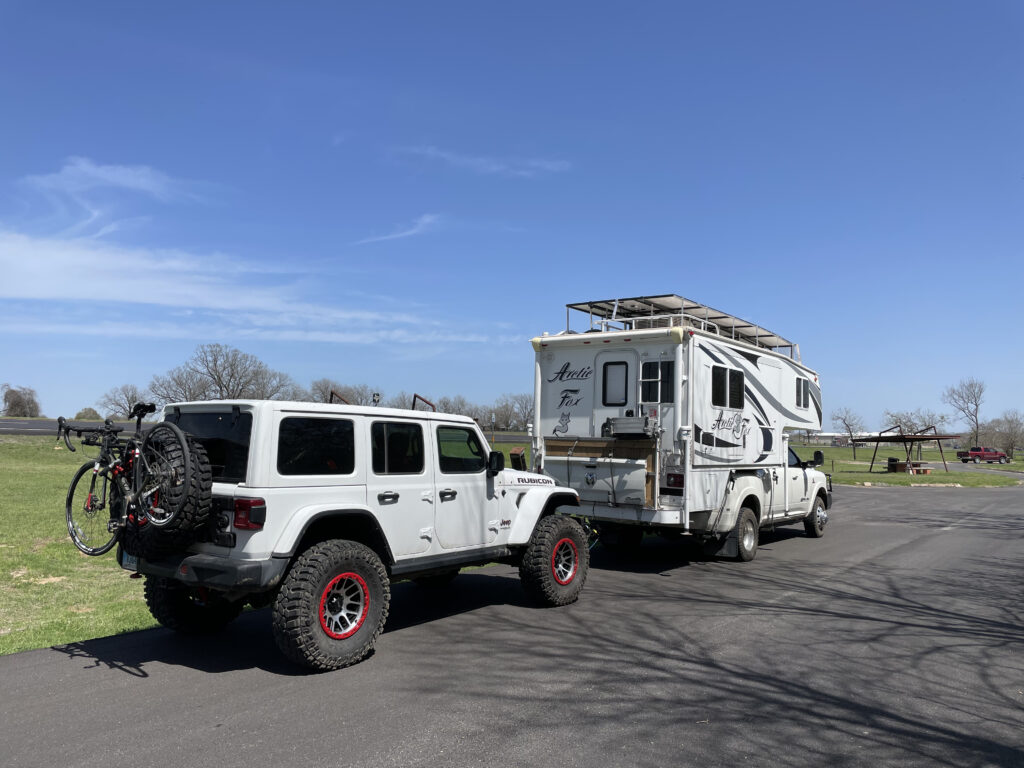 The Jeep was ordered with the 2.0T/ZF 850RE combo, Trailer Tow, LED Lighting, 8.4″ Infotainment, Steel Bumper, Body-Color Freedom Top, Body-Color Fender, and Remote Start packages. It also came with an optional wheel/tire upgrade.
Accessories installed:
Blue Ox Baseplate
Blux Ox Allure tow bar
MetalCloak Game Changer 3.5″ suspension
MetalCloak HD tie rod, drag link, and steering stabilizer
RCV front axle shafts
Vision Nemesis 111 wheels
37×13.5 Cooper STT Pro tires
ROAM bedlined and frame mounted rock rails
Tazer JL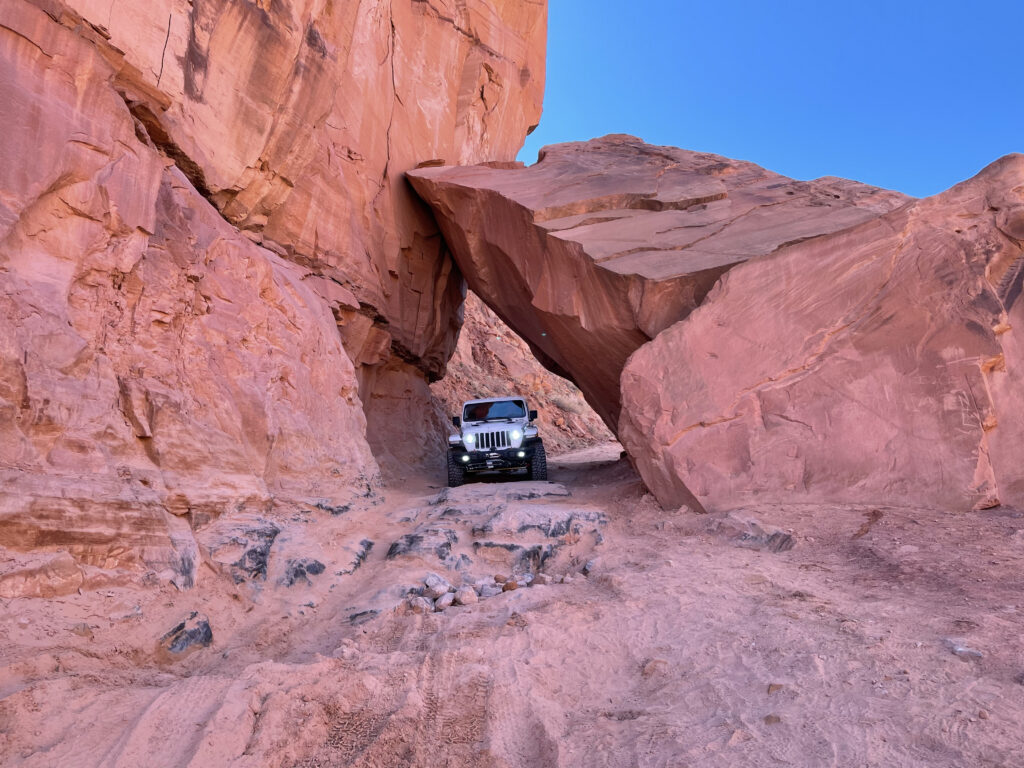 Skip back to main navigation