We traded our 2015 Chevrolet Silverado 2500HD LTZ D/A Z71 CCSB for a 2019 Ram 3500 Longhorn HO/AISIN 4×4 CCLB DRW on 06/27/2019.
The Chevrolet was heavily modified and while we thoroughly enjoyed the truck, it was the epitome of throwing good money after bad. We should have bought a DRW (dual rear wheel) truck much sooner, instead of pursuing multiple phases of modifications.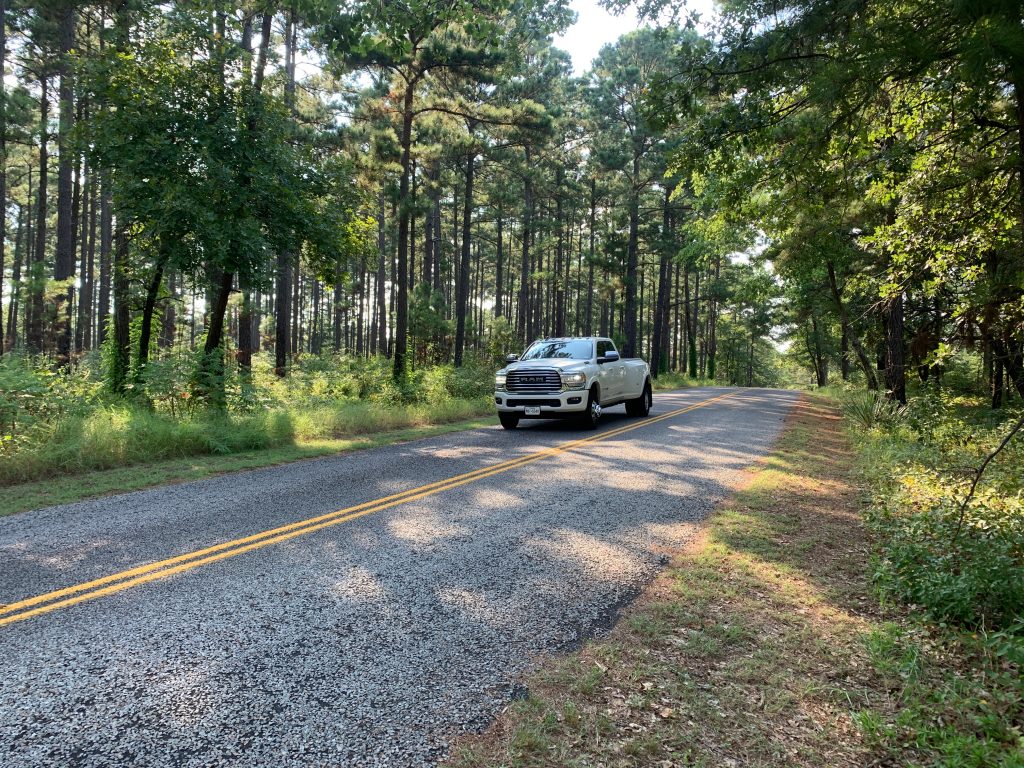 Now that we've put tens of thousands of miles on the Ram, we can say without a doubt that it's a lot better truck for our needs and is far more comfortable for long road trips – a combination of the infotainment, ergonomics, ride comfort, and overall confidence with a heavy camper or trailer.
We've been surprised with the maneuverability of it and any concerns we had about a DRW – which were many – have been quashed with experience driving it. As they say, "the more you drive one, the smaller they become". We've taken it down a lot of narrow, unpaved roadways without issue, where other people in much smaller SUVs were refusing to attempt.
We've made several modifications to the Ram, including:
RDS 72743PC 60gal aux tank/ toolbox combo w/ electric pump and 120AT filter/separator
Fold-A-Cover G4 Elite
CURT 60618 OEM Puck System Gooseneck Kit
Torklift front and rear frame ties
Viair 450P-RV permanently mounted for tankless onboard air
Garmin Dash Cam 35
2kW AIMS Inverter
Midland MXT275 radio w/ Comet CP-5NMO mount w/ MXTA10 antenna
Titan 7030313 55 gallon midship replacement fuel tank (replaced RDS tank above)
Air Lift 7500XL air bags with Air Lift 74000 air system
Hellwig 7298 rear sway bar
SuperSprings SSA24 rear springs
SumoSprings SSF-302-40 helpers up front
Ranch Hand Sport front bumper
Smittybilt X2O 17.5K winch
Custom Temco MFG flatbed w/ toolboxes
Northstar 19.5×6.75 forged aluminum outer wheels
Jantsa 19.5×6.75 steel inner and spare wheels
Cooper Roadmaster RM253 245/70r19.5 LRH steer and spare tires
Continental Terra HD3 245/70r19.5 LRH drive tires
AlfaOBD and OBDLink EX for flatbed and TPMS delete, tire recalibration, etc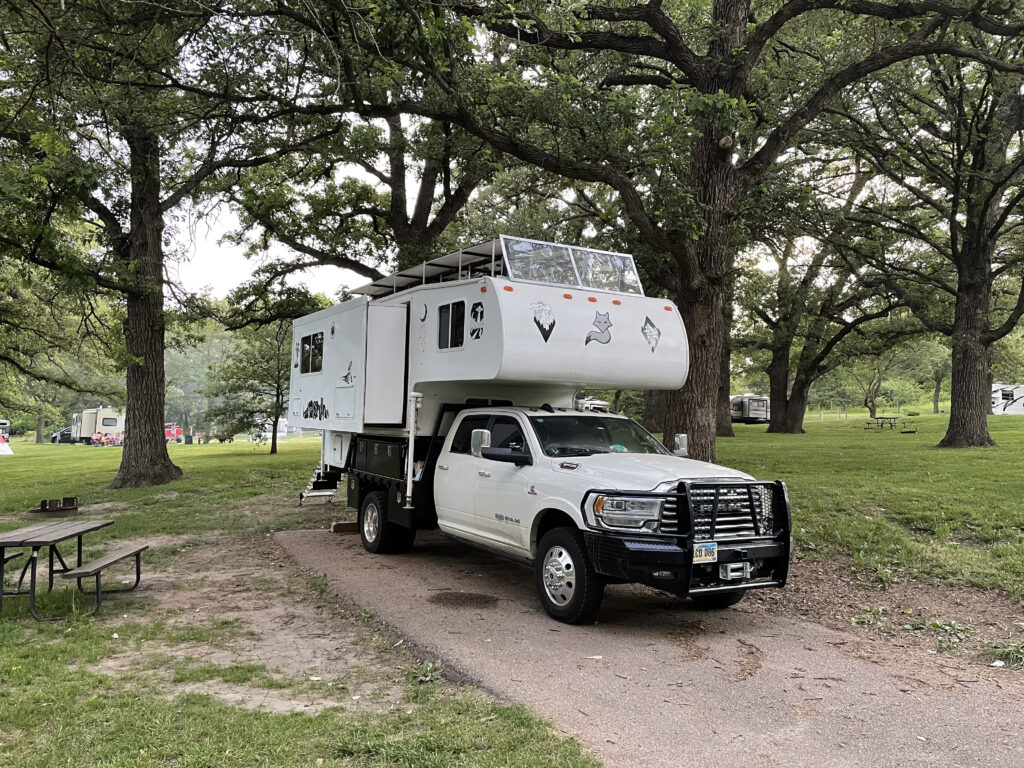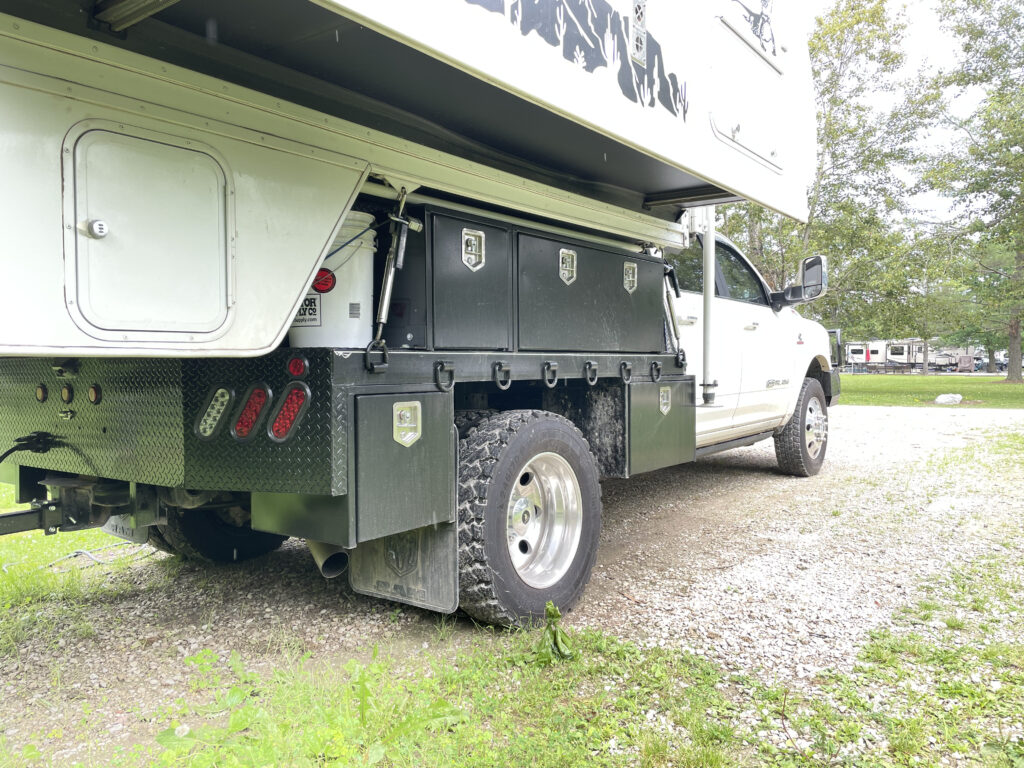 Skip back to main navigation