My TrailerSaver BD3 hitch has been looking pretty rough. I spray the moving components with white lithium grease every trip, and coat the kingpin with heavy grease. It sits in the rain and sun, uncovered, when not in use. Maybe I should look at getting their $95 cover for it – but for now, I pull it and touch up the paint whenever it starts getting faded or rusty. The cover is vinyl and would probably only last a couple years, so I'm not sure it is worth it.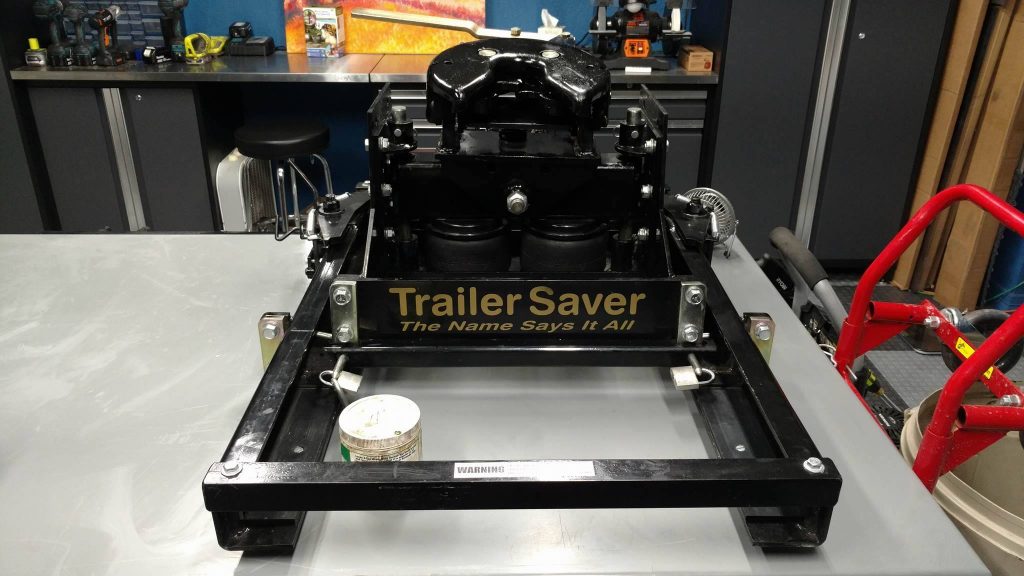 I also decided to add the slider back into the mix. Since adding the headache rack, I know of at least one time I've hit the truck and trailer together when backing. There just isn't enough angle there to shoehorn the trailer into some of the tighter spaces without making contact. Fortunately, the headache rack does a lot better job than the C pillar at keeping form, and no damage was done. If I recall correctly, the slider weighs in around 80#.
I ordered a 2-Ton Engine Hoist from Harbor Freight when I found a coupon for 20% off and $6.99 shipping. To my door, it'll run right around $200. I'll be using it from now on to move the hitch and other heavy items in and out of the truck, so the hitch will remain on the table until it comes in.