We have two 15K AC units in our coach, but the site we're currently staying at offers no shade, has direct sunlight for most of the day, and is located in Texas with 100° Fahrenheit heat. The AC units were running constantly and could only keep the living room area around 78°, and the bedroom/ front bath area in the low seventies.
Since we prefer temps in the high sixties to very low seventies throughout the coach, we looked for some options that we could implement quickly while here without having to order or custom make anything. We ran across many forums online that cited a material called Reflectix, which is basically bubble wrap covered in aluminum foil on both sides. If you've ever used a folding sun-visor for a car windshield, you're probably familiar with the stuff.
I've read that you're not supposed to use it with dual pane windows because it can blow out the seals, but that single pane windows like we have should be fine with it. We purchased a 48″x25′ roll, a straight rule, a sharpie, utility knife, and 3/4″x180″ roll of velcro from Lowes last night for under $100. We measured all of our windows beforehand, and found that if we purchased the 25′ roll, we'd have about 13% left over. We used a free program called MaxCut (which I use for my woodworking projects) to find the most efficient way to make the cuts.
Job Layoutdc32c647-22c8-4e32-8a7b-7570464391d0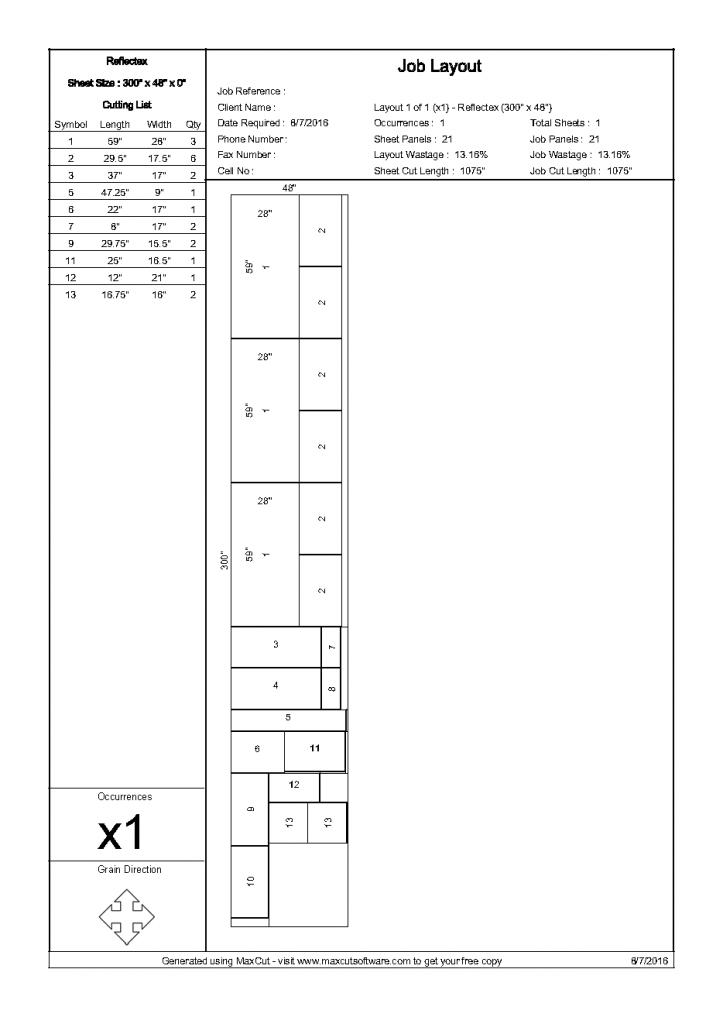 We sized all the pieces for the windows and used 2-6 ~1.25″ pieces of velcro to hold them up. So far, the adhesive on the velcro is working (though I'm keeping an eye on it for longevity), and the AC that was running constantly yesterday has been only coming on for a few minutes every half hour to maintain a temp of 70° in the coach.
The material isn't visible from the inside of the coach thanks to the blinds, and is easily removable due to the velcro. We didn't use velcro on the windows where screens could be used to hold it place. The outside of the coach has dark tint over the windows, so it's difficult to see on all but the clear window for the front door.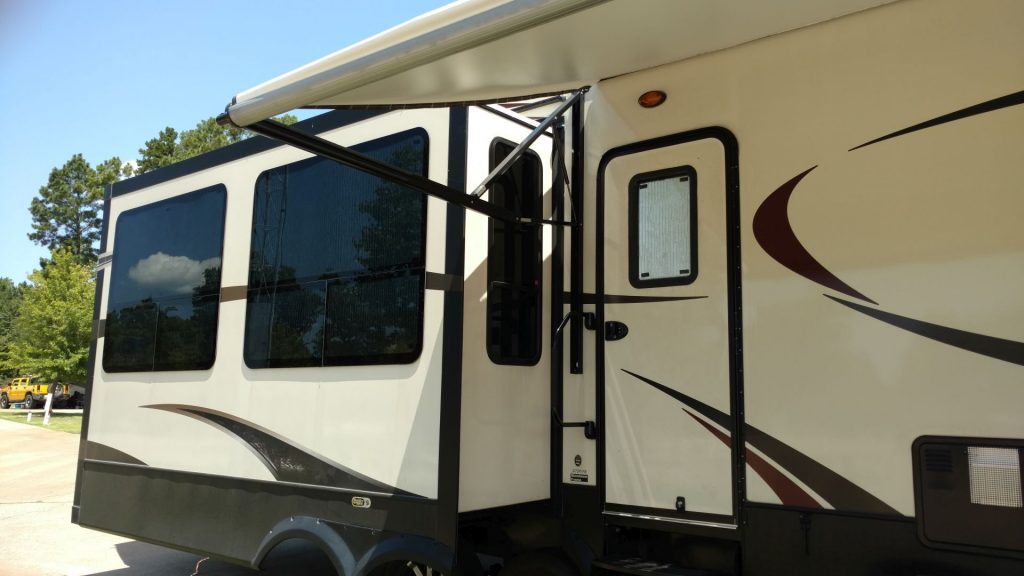 Update: it's almost the hottest part of the day and the coach is a littler warmer than I'd like, at 73°, but still much cooler than yesterday. The bedroom and front bath are staying under 70°, so we're considering a fan to blow air from that area into the living.
[amazonjs asin="B01A5ZDRW2″ locale="US" title="Reflectix 48 in. x 25 ft. Double Reflective Insulation"]
[amazonjs asin="B00006RSWT" locale="US" title="VELCRO Brand – Sticky Back – 15′ x 3/4″ Tape – Black"]