We've taken a stock 2500HD truck, completely retrofitted it into a 3500SRW, then went above and beyond that with a mass suspension and tire upgrade. I don't want to re-badge it as a 3500HD, but I also don't want it badged as a 2500HD anymore, for various reasons. I investigated a few options, including getting custom Kelderman logo badges to put in place of the 2500HD badging located on the doors, but in the end that came out too expensive at $500 for the pair. For now, I decided to remove the badging from the doors.
This isn't my truck, but an example of the badging I'm talking about: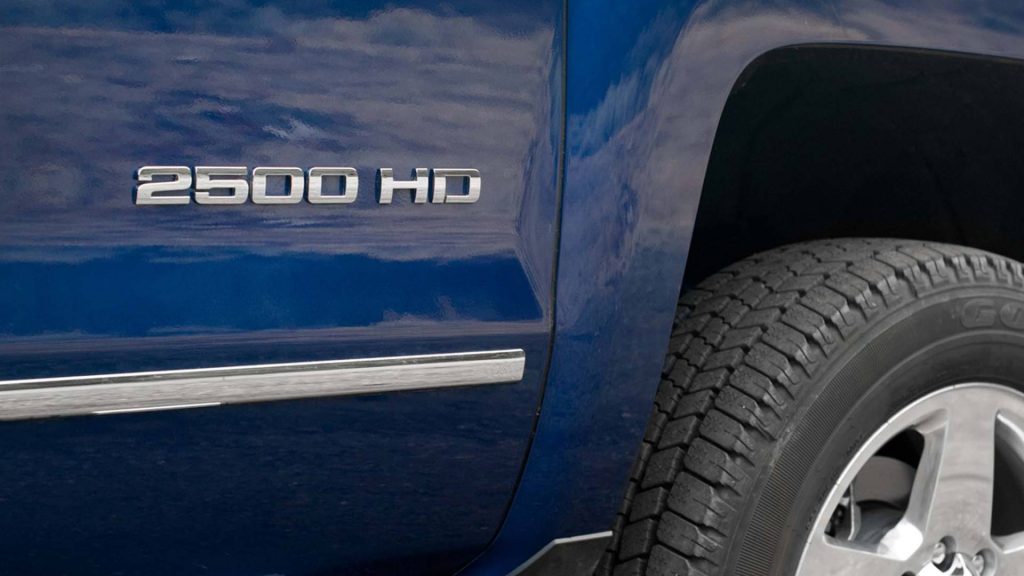 I read several online guides for it and most recommended using fishing line or poly string to sort of saw off the badges, then using Goo-Gone or WD40 to get the adhesive off. I started by using some poly gardening string, which pulled the badges right off without issue. I then used Goo-Gone on the adhesive which took a lot of elbow grease to even start working. After a while I gave up on that and used WD40 which had similar results. After well over an hour of work between both doors I had the adhesives off, but when I found a good light to shine on it, found the clear coat was completely dull and the paint looked scratched and flat. I immediately rummaged through the garage for some car wash and washed the area about four times back to back to make sure all the residue was gone. By this time it was almost midnight.
I ran to Walmart, the only place open at that hour, and grabbed a quick selection of polishing and waxing products to try and restore the finish.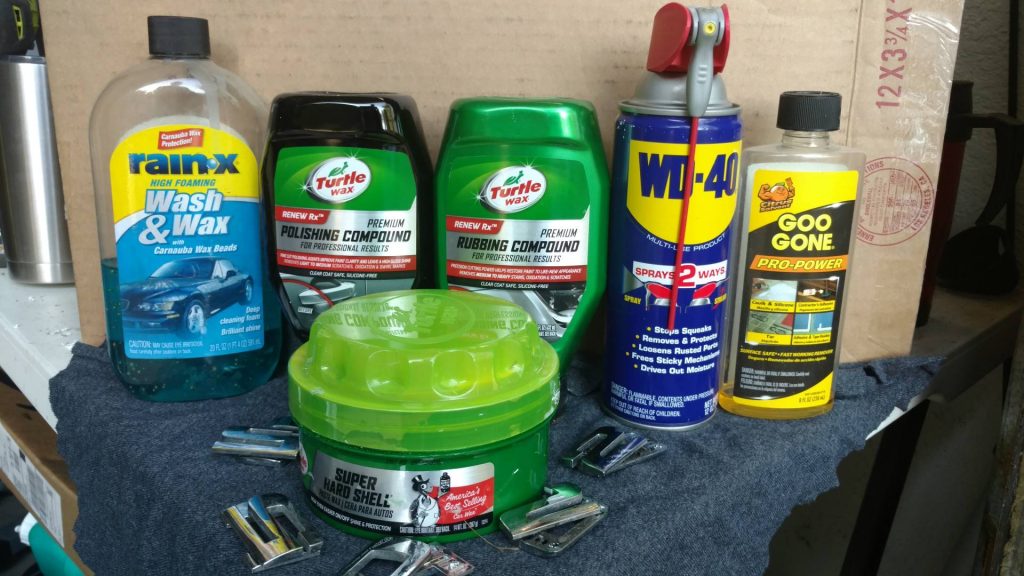 On the way home I found a 24h car wash, and ran the entire truck through it. Though I was positive that I had all the residue off the truck, I figured it couldn't hurt to run the entire thing through a wash. When I got home I applied the rubbing, polishing, and wax compounds according to the directions, let the wax dry for an hour or so, and buffed it out with a soft rag. It fortunately looks like the rest of the truck now.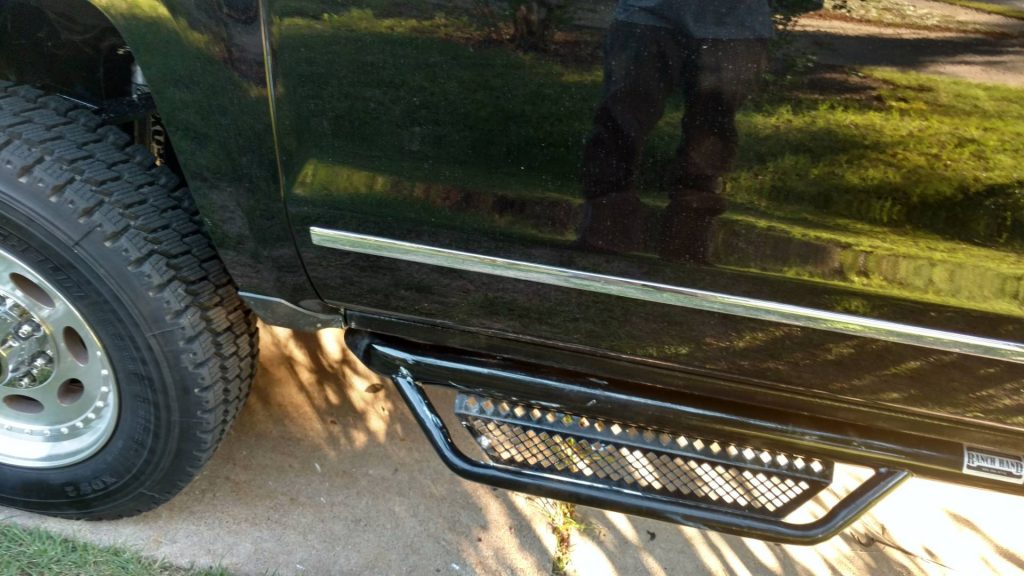 Overall this was a successful venture, but I'm filing it in the do-not-repeat column. At least with the chemicals I had on hand.