After a ton of research, I ended up buying a Honda HRX217HYA mower. It's an expensive mower, but the basic design has been around since 2004 and many people report that they are still using their original models. It's had a few improvements and tweaks over the years, but parts are readily available and it seems to be a favorite among contractors, even though it's sold as a residential unit.  It has a composite deck that won't rust, optional replaceable steel bumpers, a 190cc engine, Versamow, blade brake clutch, and a hydrostatic transmission.
Versamow is a neat feature that allows you to set a ratio of mulching:bagging. Since I'm bagging for compost, but still want to mulch my lawn, I think it will be useful. I set it yesterday for the trial run and was able to mow our front lawn with a single bag, while providing plenty of mulch that did not clump. The brake blade clutch makes it so that, by default, the mower will run without the blade spinning. You don't have to hold down a lever to keep it running – just walk away, and when you let go of the handle, the blade stops. Useful for safely walking away from the mower to collect dog toys and branches that are in the path.
I've never had a self-propelled lawn mower, and it took some getting used to. I didn't like it at first, but by the time I finished the lawn, had the hang of it, and rather enjoy using it. I can definitely see it being advantageous in the hot summer. I mowed both the front and back yard yesterday, then ran over the edges with my Makita string trimmer.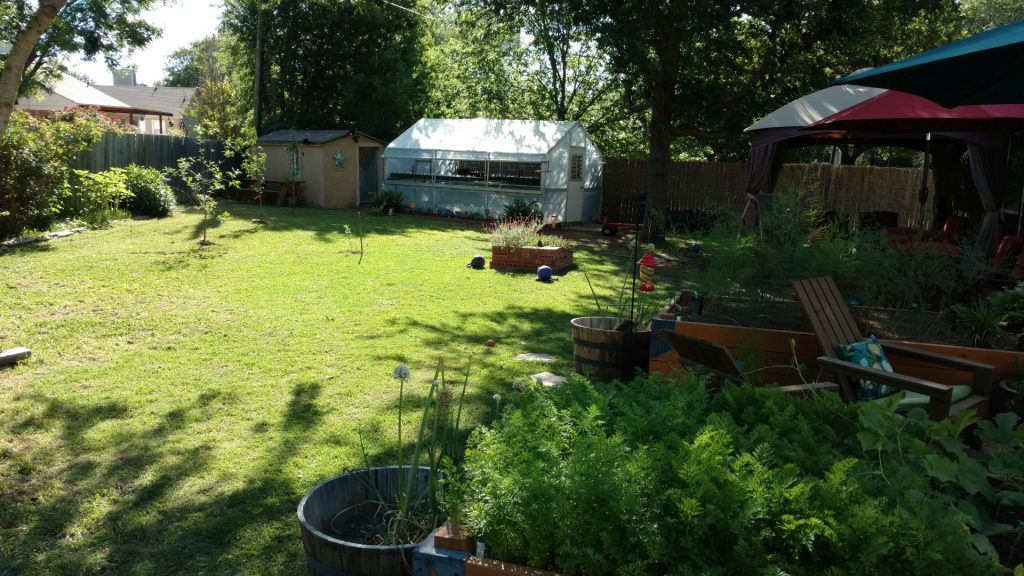 The mower has a 5 year warranty and should have parts availability for much longer – so my justification for spending what I did is not having to buy again for at least five years, and hopefully more like twenty. I was able to use my last mower for about three years, and granted, it died due to blade impact, but the deck was not going to last much longer. At around $300, that was $100 per year of use. To get the same rate of return from the Honda, I need it to last just two years outside of warranty, and anything more is a benefit. I bought the Makita string trimmer a while back, since I already use several Makita power tools and it uses the same batteries, and I highly recommend it. Battery powered trimmers have come a long way. This one employs two 18v batteries in series for 36v. As for lawn mowers, I opted not to get one battery powered, because of having to rebuild the battery packs after a few years, and worries about parts availability.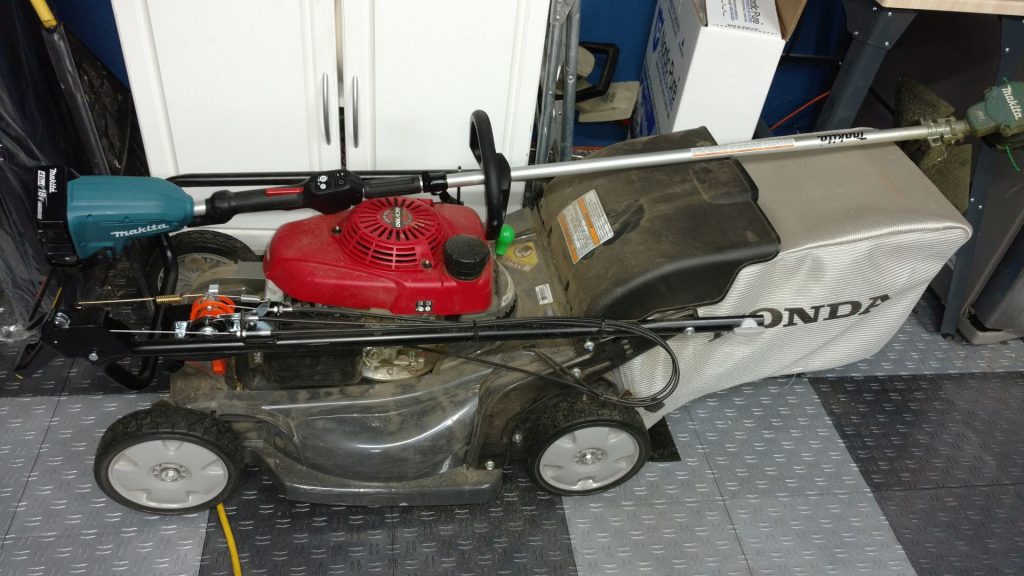 I also bought a pressure washer recently. To get decent pressure you have to go with gasoline models – our 110v/15-20A lines in the US just don't provide enough current to run good PSI/GPM pumps. I wanted to buy a commercial one so that I wouldn't have to worry about parts availability in the future, but ended up buying a cheap Ryobi from Home Depot with a Honda engine. I'm thrilled with it so far, as it does a great job, and has a three year warranty. It cost me around half what I would have spent on a commercial one.