Our boat is a 2000 Seaswirl Striper 2300 WA. The boat has a Volvo Penta 5.0Gi and SX outdrive. The boat has undergone a significant restomod.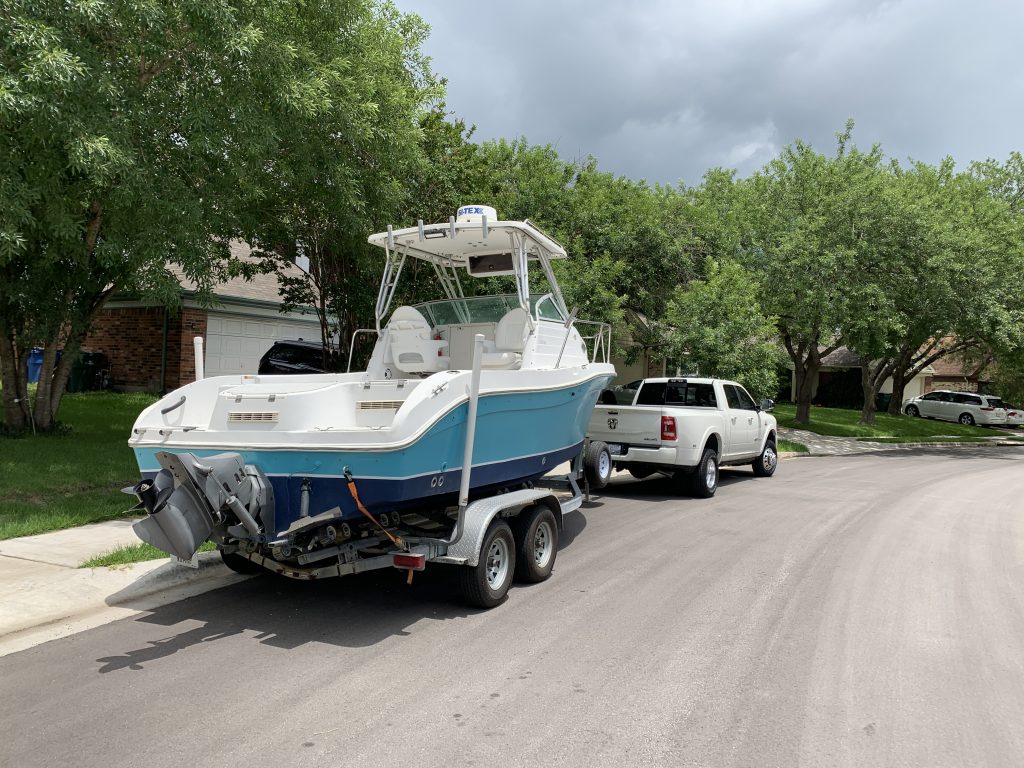 Garmin EchoMap Plus 94DV
Si-Tex T-760 radar on SeaView 5″ aft-leaning mount
Uniden MC535 VHF radio
Kenwood KMR-M322BT head unit with two Kenwood KFC-1633MRW 6.5″ speakers
Yitamotor 50″ curved LED light bar (white, front)
Yitamotor 9″ LED light bar (black, back)
Tempress Elite High Back seats
Springfield Camlock Sliding seat mounts
BlackTip JetSports flooring
All new stainless thru-hulls and under-deck plumbing
All new ignition and fuel system
All new bilge pumps
All new trailer brakes, bearings, wheels and tires, jack, lights, and winch
Unfortunately, with full-timing we're unable to take the boat with us and it's sitting, costing us money. Additionally, when I went to start it up recently cylinder #7 wasn't firing. I ran a quick compression test (all good) but did not diagnose it further – so it's in an unknown state, always at the back of my mind as something I need to take care of. I will be trying to coordinate the repair and sale of the boat later this year – please contact us if you are interested.
Skip back to main navigation