I completed the CarpPC install I've been working on to replace the Android Tablet Install that wasn't working out due to battery issues. The install was a nightmare, from the wiring, to the cutting and modifying of the inside of the dash, to the various pieces of integration that I kept having issues with. I probably wouldn't do it again. Either way, it's a Core i5-2520m with 8GB RAM, a 240GB SSD, and runs Windows 10. It is fully integrated with steering wheel controls, reverse-activated backup camera, OEM audio, etc. The white thing sticking out of the Bezel is a 128GB SD card I may or may not keep in there.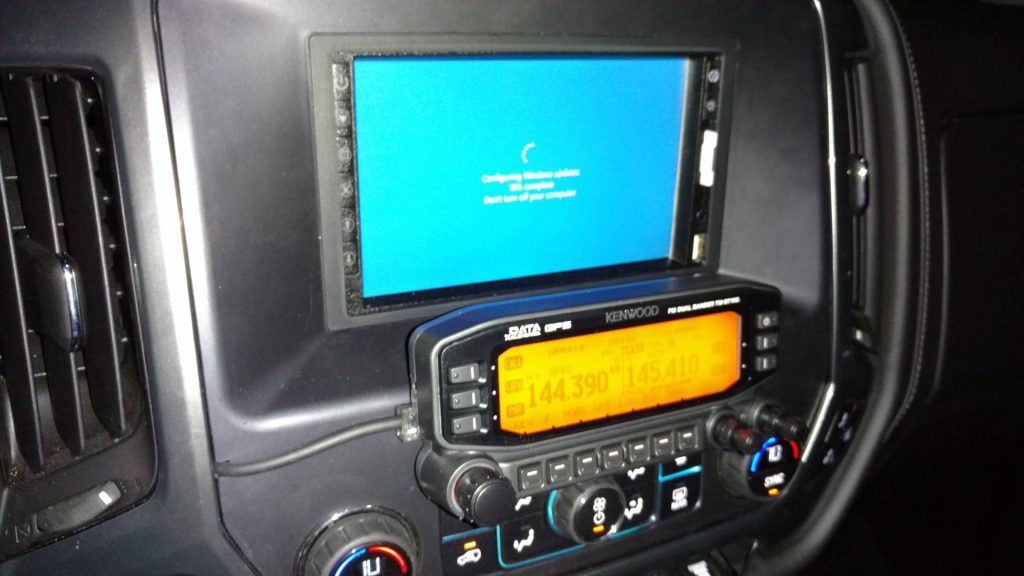 Software-wise, I am currently using BlueSoleil for hands-free audio, CoPilot Truck for GPS, and DashCommand for OBDII stats. Audio from the TM-D710G plays back through the truck's speakers, which is nice. I will be using Spotify for audio and may buy Centrafuse to act as the frontend to it all. I will be using APRSIS32 for APRS, and Chirp to manage TM-D710G programming. Internet is provided by a Verizon USB modem.
This is a photo of the tablet setup: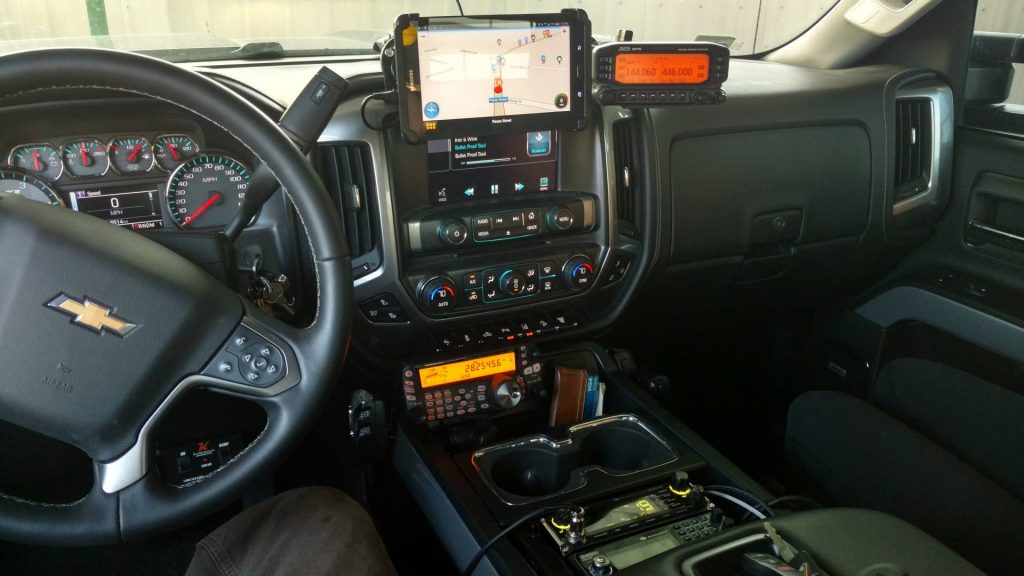 In comparison, I think this looks far better.