I bought these seats sight-unseen, and opted for Springfield cam mounts which have good reviews on Amazon, and cost half what most of the Striper forum guys are using. The seats are okay, pretty comfortable, but in just five minutes of sitting don't feel like anything worth writing home about. Still, they look much nicer than the seats they replaced, and that is worth something. I'm sure after a day in the water, they feel a lot better than the hard plastic seats with thin cushions the boat comes with.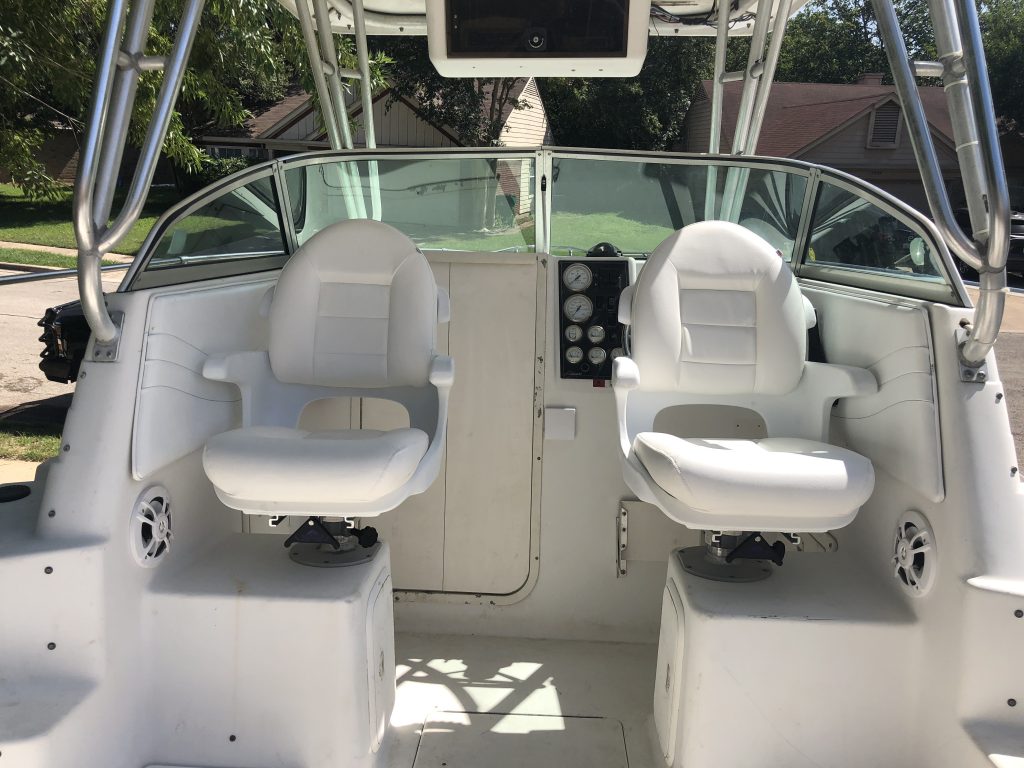 Now that I have new seat mounts, they do swivel like they're supposed to. The original mounts were worn out and frozen in position, for the most part. These mounts aren't as stable as I had hoped… better than stock, but still have a little bit of wobble. The motion is due to the post being slightly smaller than the bushing that sits in the post – possibly a thicker bushing (if one is available) would correct it. As it is… probably not worth bothering with, as I'm only nitpicking and I doubt Kelly will even notice. The mounts allow 6″ of forward-back movement in addition to allowing the seats to rotate.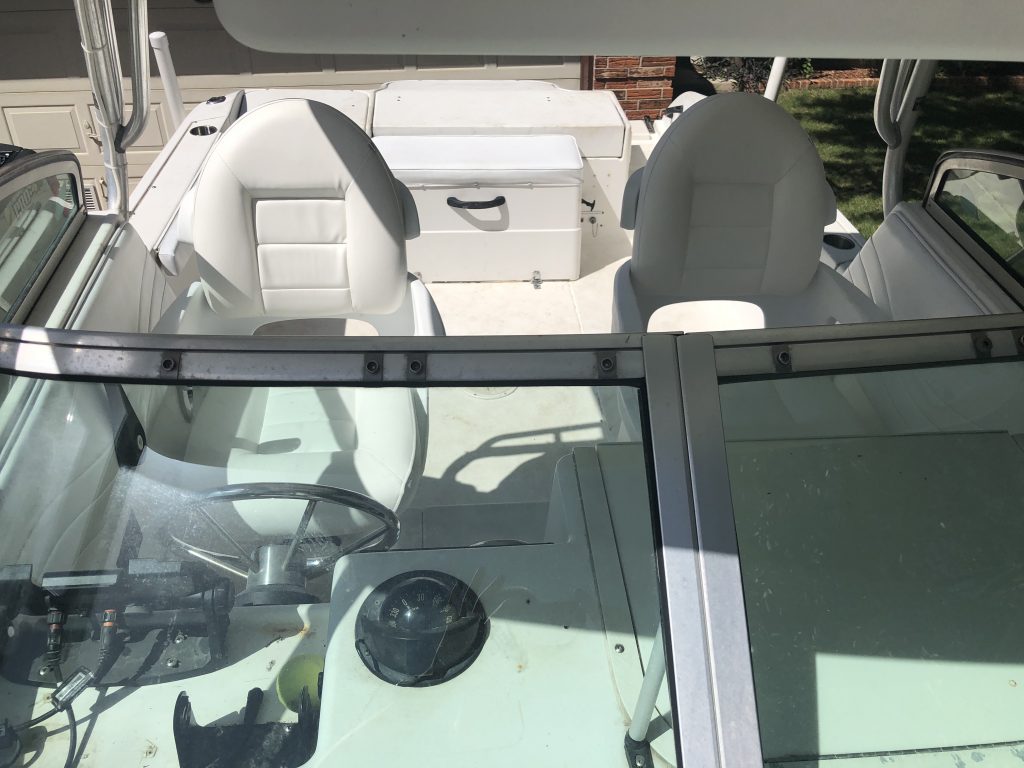 The seats LOOK a whole lot better than the bar ones they replaced. They actually have back cushions, and have arm rests. Unfortunately, the throttle seems to interfere with the arm rest on the starboard side when trying to rotate the seat, though pushing the throttle slightly forward, but not quite enough to engage the gear, allows the seat to turn all the way around.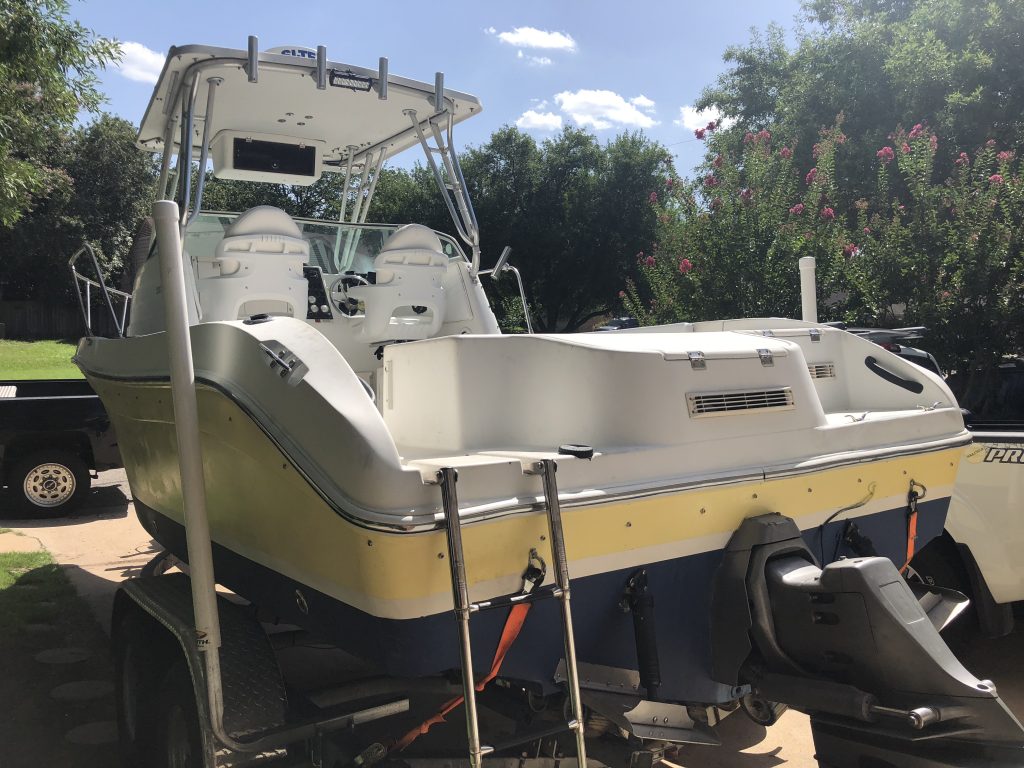 I think the view of them from off the boat is the biggest difference – it makes it look much more modern and inviting.